This article recounts the exciting journey of the Onix team at Cloud Expo Europe Frankfurt. As a leading technology company, we recently had the privilege of participating in this renowned event, where experts and innovators from the cloud computing industry converge to share knowledge and explore the latest advancements.
In this article, we will take you behind the scenes and provide a firsthand account of our experience, including the insightful sessions, engaging conversations, and emerging trends we encountered at Cloud Expo Europe Frankfurt. Keep reading to dive into the details and learn key takeaways from this remarkable event.
About Cloud Expo Europe Frankfurt 2023
The premier event for cloud technology in Germany, Cloud Expo Europe Frankfurt, brings together a community of cloud innovators, business leaders, and technology experts to engage in discussions about the future of cloud computing. The event provides unparalleled opportunities to build partnerships, optimize IT infrastructure, and achieve business goals.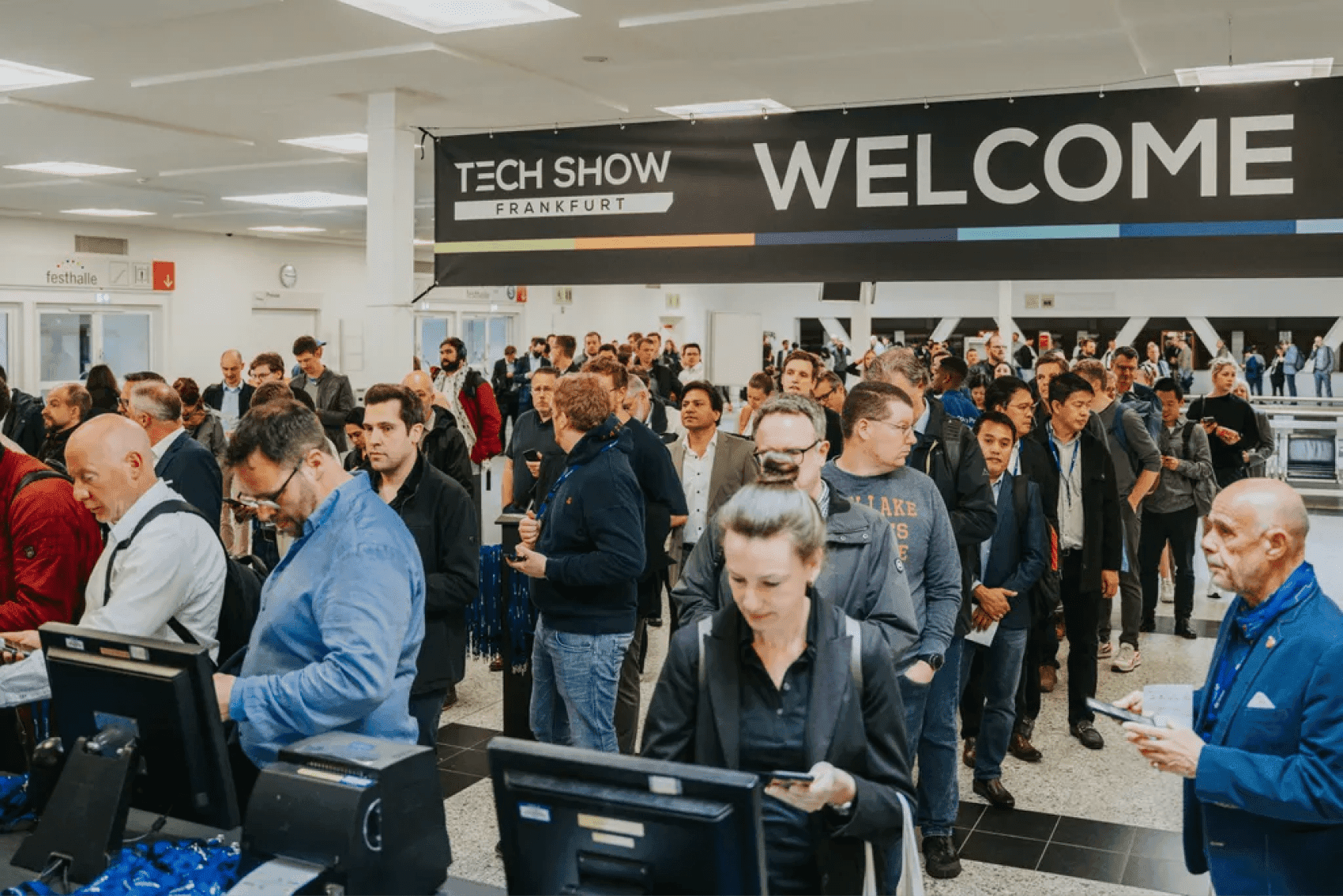 The two-day conference program consisted of panel discussions with keynote speakers and practical insight sessions from 300 industry experts, showcasing the latest technologies within the cloud industry. The event offered a unique opportunity for valuable networking and information gathering.
The conference covered a range of topics, including:
Digital Transformation
Cloud-Migration
Multi-Cloud Strategies
Threat Detection & Response
Cloud-native
Open Source & DevOps
Attendees gained invaluable insights into those areas while discussing with industry leaders and peers.
What was going on at the Cloud Expo Europe Frankfurt
Onix was privileged to participate in the prestigious Cloud Expo Europe Conference held in Frankfurt. It was an incredible opportunity for us to immerse ourselves in the cutting-edge world of cloud technology and connect with thousands of industry leaders and top-notch solution providers. The conference provided a unique platform to delve into the latest trends and advancements in cloud technology, enabling us to stay at the forefront of innovation.
Here are some of our favorite conferences of Cloud Expo Europe Frankfurt:
Efficient DevSecOps Pipelines in a Cloud-Native World. Michael Friedrich took us from the first steps of a working but inefficient pipeline into the first uncovering ideas and root cause analysis on possible performance and resource issues. He shared his journey from 10 years as a developer who learned the benefits of automated CI and later CD pipelines and made all mistakes on the way.
Continuously Securing the Software Supply Chain. As the spotlight continues to shine on the increasing frequency of software supply chain attacks, staying abreast of the latest developments and understanding their implications can pose a significant challenge. Danny Parizada talked about recent software supply chain attacks and shared strategies to protect software.
AI impact on Audi Design. The symbiosis between innovative technology and progressive design is the lead vision of the Audi design process. To showcase how AI can facilitate this process and to illustrate the progress of the Audi digital transformation Sebastian Herbst and Thomas Knispel demonstrated FelGAN, an AI-powered application to speed up the inspiration phase within rim design.
Building Resilience to Win the DDoS War. In his insightful presentation, Matthew Andriani explored the ever-evolving DDoS threat landscape and the immense scope of the attack surface. He highlighted the critical importance of addressing the numerous hidden vulnerabilities across all layers of DDoS protection to enhance resilience and safeguard exceptional customer experience. Attendees gained valuable insights into practical strategies for tackling these challenges head-on.
Spanning over two impactful days, the event catered to attendees with many informative sessions and invaluable networking opportunities. The Onix team actively engaged in insightful talks, conferences, and captivating demonstrations led by prominent industry innovators. We absorbed knowledge, exchanged ideas, and forged meaningful connections, all aimed at fueling our passion for continuous growth and staying at the forefront of industry trends.
Our active participation extended beyond mere attendance as we engaged in enlightening discussions with esteemed CEOs, CTOs, and tech professionals representing diverse companies. These invaluable dialogues not only provided us with unique insights into the evolving landscape of these industries but also shed light on how Onix can contribute to the growth and empowerment of startups and expanding enterprises. 
We are proud to share our extensive expertise in crafting impactful and resilient technological solutions tailored to the specific needs of organizations across various sectors. 
The team's impressions
Our team acquired priceless insights into the future of cloud computing during our attendance at Cloud Expo Europe Frankfurt. Witnessing the remarkable advancements in technology within such a brief span of time left us truly inspired. This event offered an unmatched opportunity for us to:
Immerse in the vast exhibition featuring more than 250 renowned suppliers, including Alibaba Cloud, Audi, Barracuda MSP, Bechtle, Darktrace, Google Cloud, IONOS, Onapsis, OneTrust, OVHcloud, Plusserver.
Gain valuable insights from an impressive lineup of over 250 speakers representing industry giants like eco - the Association of the Internet Industry, Amazon Web Services, Aptiv, Daimler AG, Gaia X European Association for Data and Cloud AISBL, IBM.
Forge meaningful connections and expand your professional network by engaging with over 6,000 industry professionals. This vibrant gathering of like-minded individuals presented endless opportunities for collaboration and knowledge exchange.
After attending the conference in Barcelona, we decided to gather valuable insights and impressions from our colleagues. Here's what they say:
"Attending Cloud Expo Europe Frankfurt was an incredible experience! The conference truly lived up to its reputation as Germany's leading event for cloud technology. We gained valuable insights into the latest trends and advancements in the industry. We particularly enjoyed the deep-dive sessions on cloud security, data analytics, and artificial intelligence. The presenters did an excellent job breaking down complex concepts and providing practical insights we can use in projects."
Yana Kovalenko, Business Development Manager at Onix
"The networking opportunities at the conference were exceptional. We had the chance to connect with a diverse range of professionals from various sectors, including IT leaders, entrepreneurs, and solution providers. Building partnerships and exchanging ideas with like-minded individuals was immensely valuable for our team."
Alexander Oganesyan, Business Development Manager at Onix
Wrapping up
These past few days were an incredible experience immersing ourselves in a vibrant community of entrepreneurs and technology enthusiasts. Being in a region where such events are regularly held is truly invaluable, and we are immensely grateful to the organizers for making it possible.
For software development companies, attending tech conferences holds significant advantages. These gatherings offer a remarkable chance to stay abreast of the ever-evolving trends and technologies in the industry. Through networking with industry leaders and absorbing insights from keynotes, workshops, and discussions, we have gained invaluable knowledge to assist our clients in making informed decisions and maintaining a competitive edge.
We look forward to attending more events like this to stay current on the innovative trends shaping our world today.