Attending industry conferences is a great way to stay up-to-date with the latest trends and technologies. That's why we were excited to attend the Integrated Systems Europe (ISE) 2023 conference in Barcelona, Spain. As a leading provider of innovative technology solutions, we were eager to see what the future holds for our industry and connect with other like-minded professionals. In this blog post, we'll share our experience at ISE 2023 and highlight some of the most exciting developments we saw at the conference.
About ISE 2023 Conference
Integrated Systems Europe 2023 is an annual conference and exhibition at the Fira de Barcelona Gran Via in Barcelona, Spain, focusing on audiovisual and integrated systems technology. This year marks the 24th edition of ISE, which brings together professionals worldwide in a unique opportunity to network, learn, and be inspired by some of the brightest minds in AV/IT technology.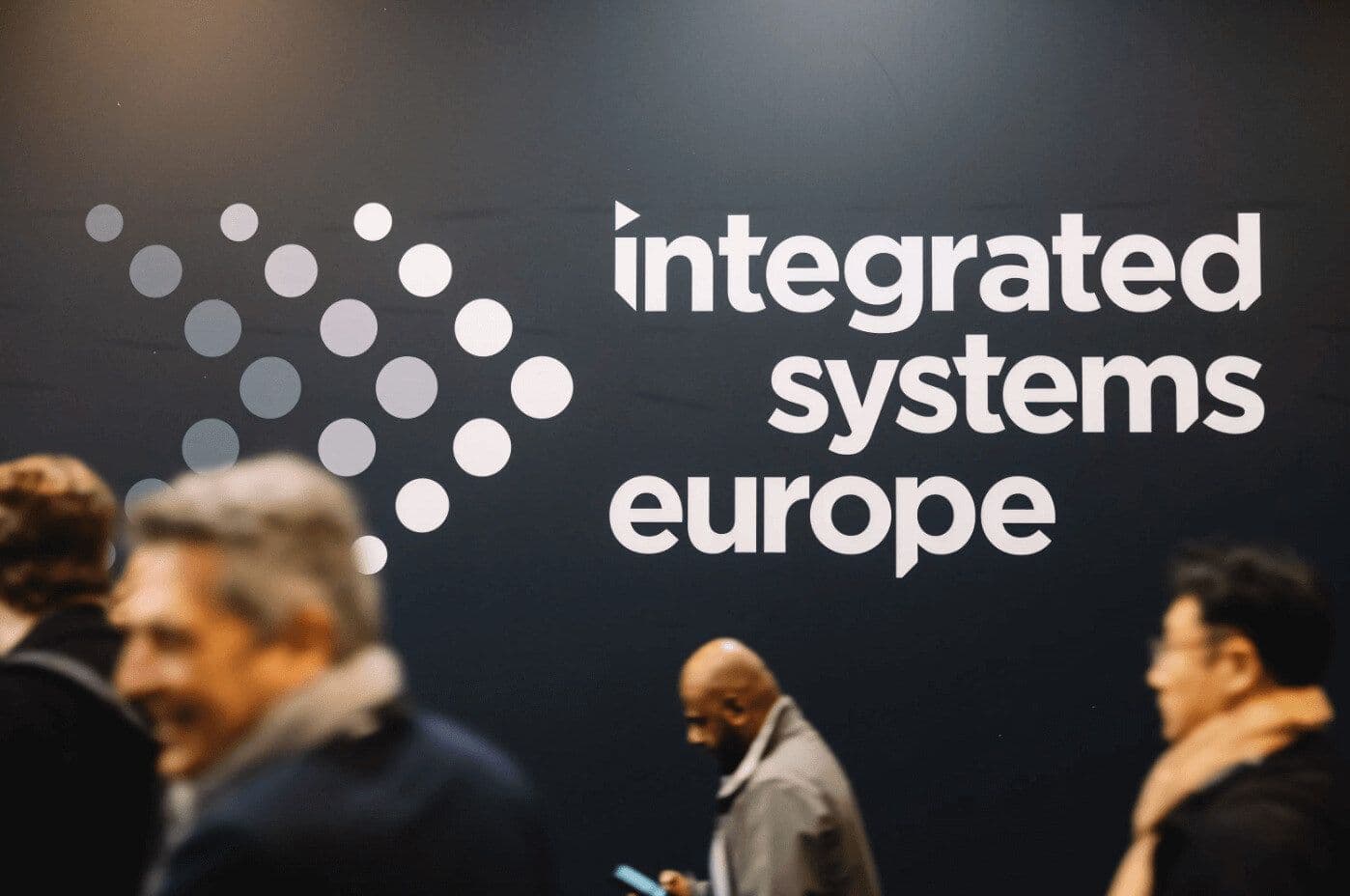 This year's show focused on various topics, from digital signage integration to immersive technologies like virtual and augmented reality. In addition to these topics, ISE explored innovations in audio engineering, acoustics, lighting design, and more.
At the conference, numerous keynote speakers presented their ideas to attendees throughout the event. Industry leaders such as engineers, technicians, designers, architects, content creators, and others came together to share their exceptional expertise. There were also networking opportunities with fellow professionals and educational seminars hosted by leading manufacturers and vendors.
In addition to these expert speakers, some exhibitors showcased their latest products and services at ISE 2023. Companies such as Samsung Display Solutions, Barco FSN Solutions, and Philips Professional Display Solutions all showed off their latest advancements.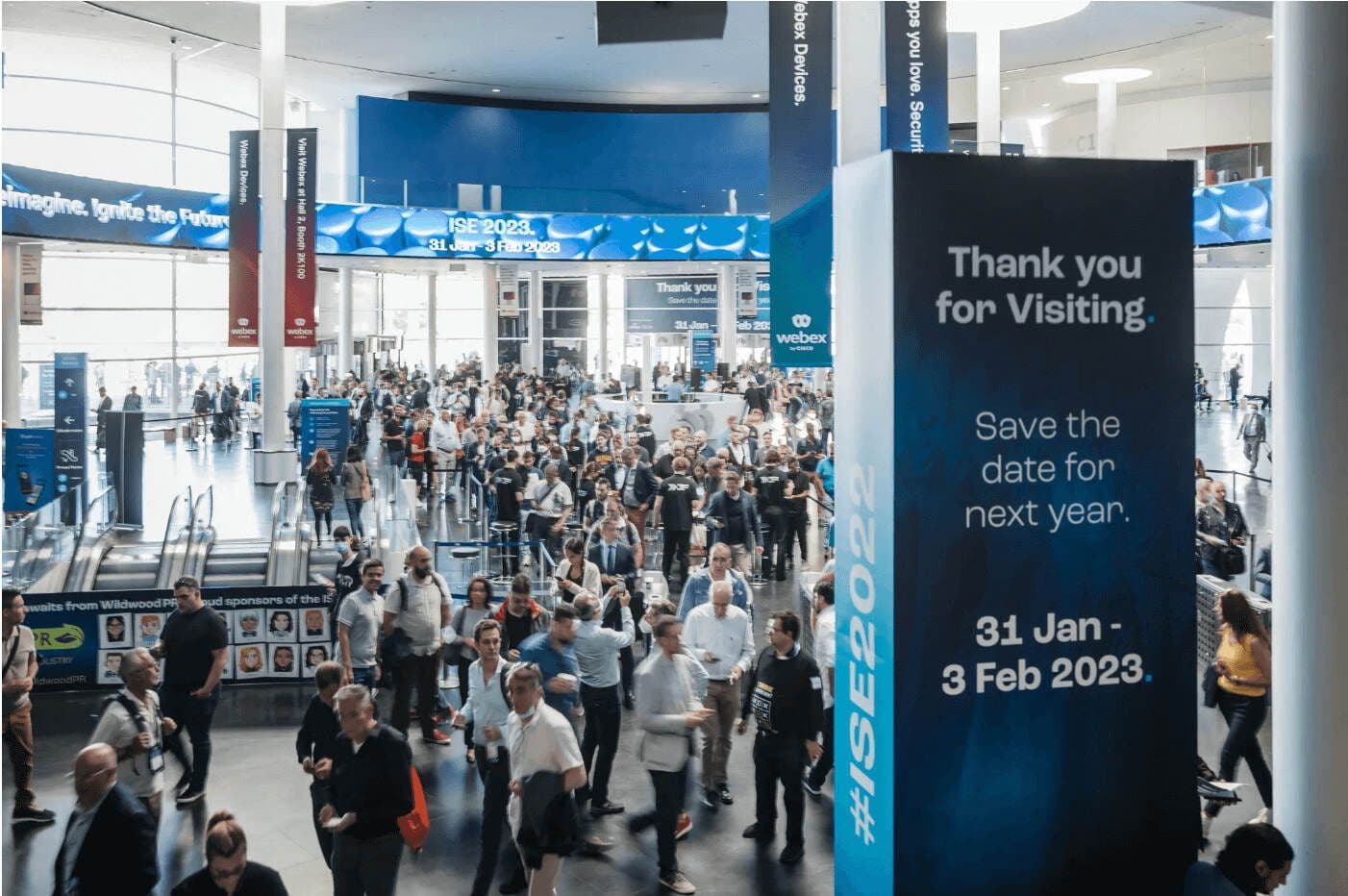 The expo floor was filled with interactive experiences that allowed attendees to experience some of the newest technologies firsthand – whether it was through one-on-one product demonstrations or getting hands-on with virtual reality simulations.
ISE 2023 is an excellent place for those seeking inspiration or networking opportunities in the audiovisual industry – from engineers to content creators alike. Attendees can expect an unforgettable experience full of learning opportunities and experiences that will shape how they approach future projects.
Integrated Systems Events, a joint venture between AVIXA and CEDIA, organized the ISE 2023 conference. It is the world's largest event dedicated to professional audiovisual and systems integration, attracting over 80,000 attendees from around 150 countries annually.
"At ISE, we want to be able to provide you with the opportunities to advance your knowledge, business, and career. The conference consists of 65 hours of professional development that has been specifically curated for the show and covers topic areas such as technical installation and design, business excellence and future trends - all through the lens of home technology integration". 
 — Daryl Friedman, Global President and CEO of CEDIA.
What Was Going on at the ISE 2023 Conference
The conference was held in Congress Square. This spot in Barcelona is a vibrant and lively place in the city's heart. It is a hub of businesses and restaurants and a popular gathering spot for locals and tourists alike. The iconic square has hosted many important events, such as the ISE 2023 conference.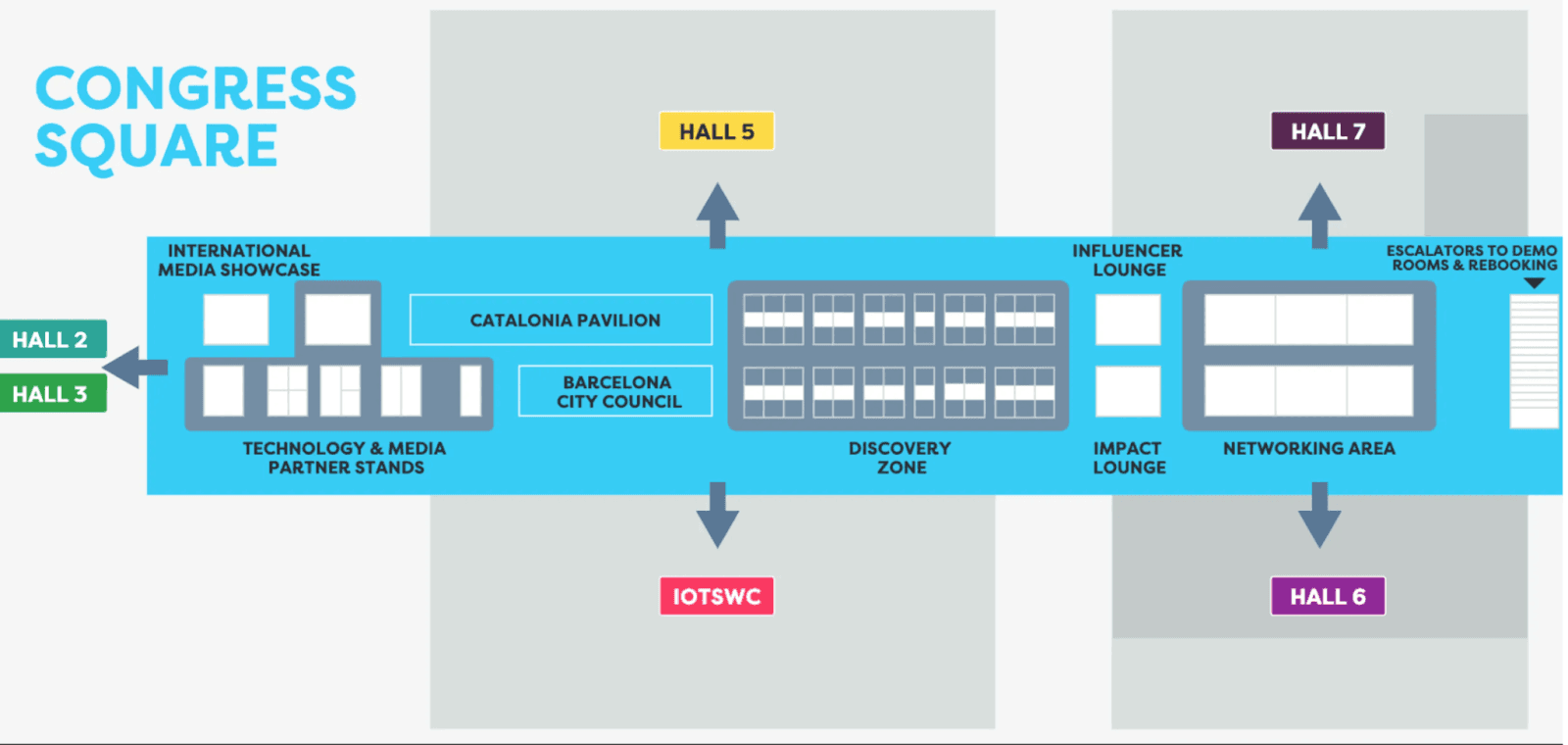 The square itself is an impressive sight, filled with fountains, benches, sculptures, and lush green trees. It is surrounded by beautiful architecture from all sides, most notably La Casa-Museu Gaudi (the Gaudi House Museum), La Casa de la Caritat (the House of Charity), Liceu Opera House, El Parc de la Ciutadella (the Ciutadella Park), and the Barcelona Cathedral. This makes Congress Square an ideal location for special occasions like conferences because it allows guests to taste the city's culture while attending the event.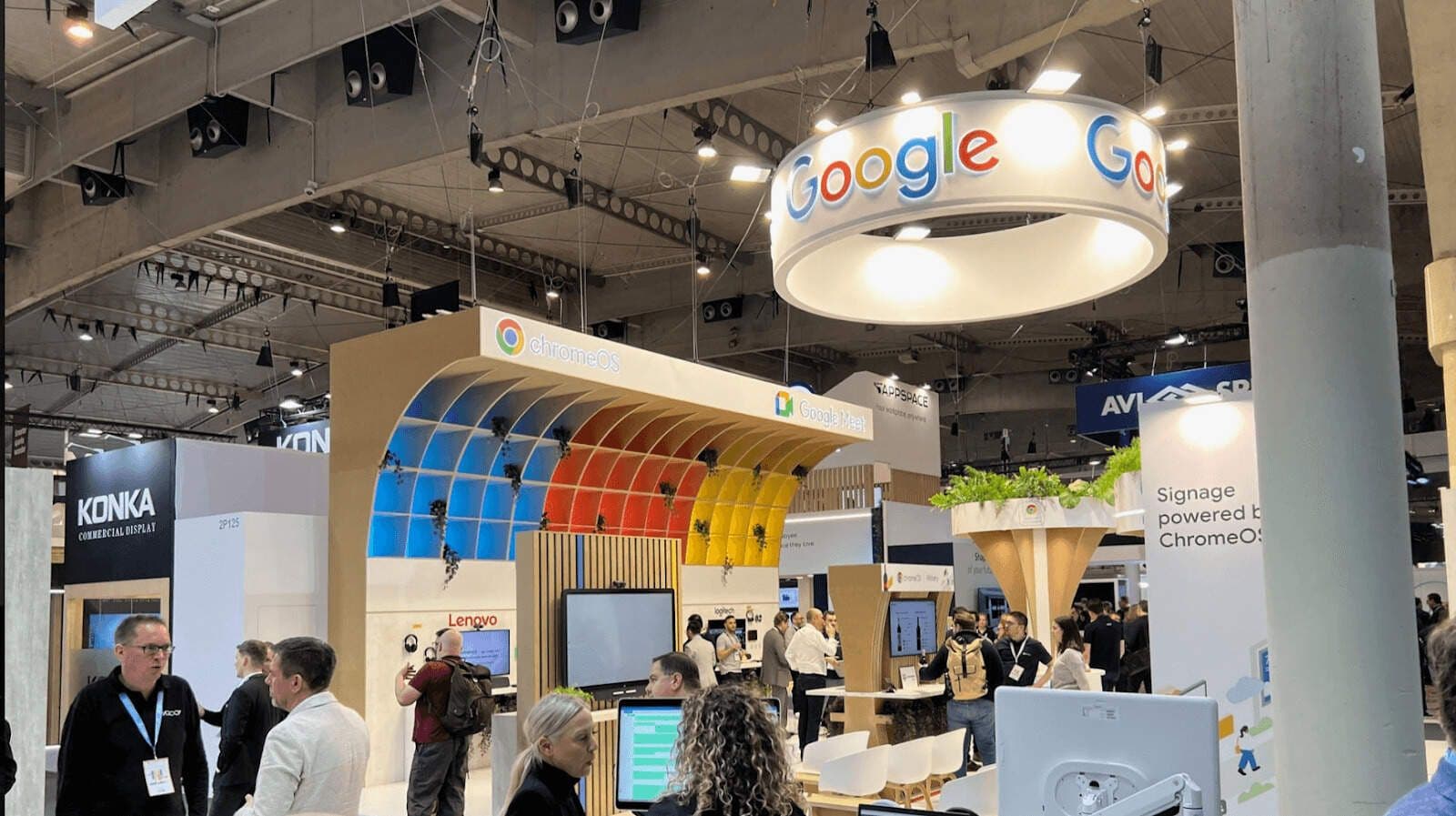 The conference program consisted of the following events:
Seven paid-for conferences, running either half a day or a whole day, including the new Content Production & Distribution Summit
CEDIA's Smart Home Technology Conference – purchase a CEDIA Conference Pass or book individual sessions a la carte.
Tech Talks and Tech Talks Español – a free-to-attend program of daily sessions running concurrently with the conferences.
Onix was privileged to join the ISE 2023 Conference in Barcelona this year. The conference was a great opportunity for us to get up close and personal with all of the latest audiovisual industry trends and meet with some of the world's leading experts in audio-visual technology.
The event spanned four days, providing attendees with an array of informative sessions and networking opportunities. Onix made the most out of it by attending insightful talks, workshops, and demonstrations hosted by some of the industry's top innovators. We were also able to check out some of the latest products from leading manufacturers like AV Stumpfl, Harman Professional Solutions, Bosch Communications Systems, and other exhibitors from around the world.
We also participated in several discussions with CEOs, CTOs, and other people in tech from various companies. These talks gave us not only unique perspectives on how these fields evolve but also how Onix can help startups or growing companies empower their businesses. We shared our expertise in building powerful and robust tech solutions for organizations in various industries.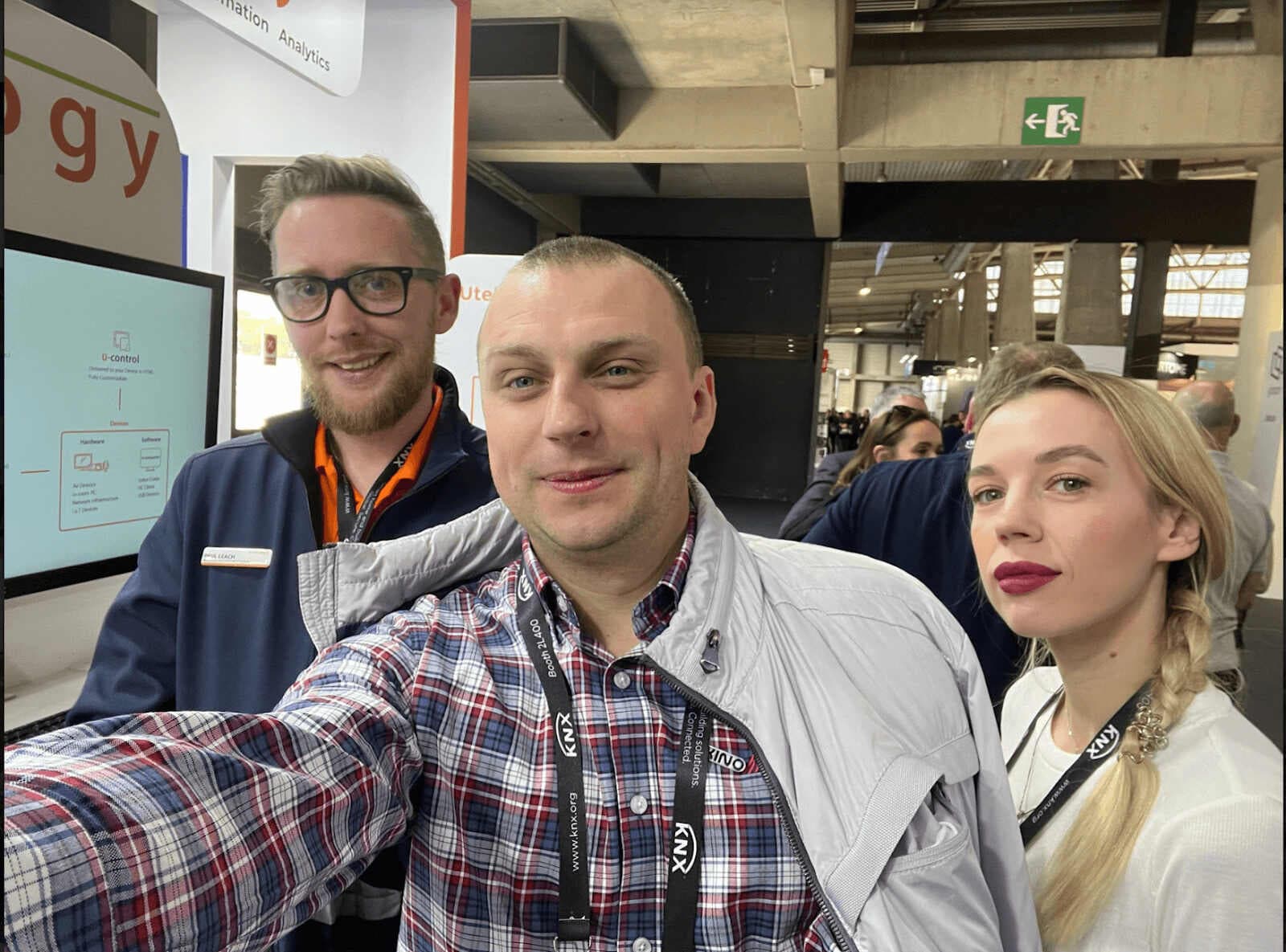 Here is some key takeaways from our Head of Sales and Business Development Department, Oleksandr Ivanchenko, on their experience and pleasure of communicating with conference attendees:
Eduardo Felipe Castegnaro from OnSign TV - Digital Signage was a delight to talk to. He gave me a comprehensive understanding of the company's easy-to-use digital signage management solution, which can be used on various platforms, including Android, Windows, Mac, and Chrome OS. He even recommended some exciting IT events in Brazil and the US, making this year look like it will be filled with exciting travels.
Bernhard Trojca's presentation of AMERIA AG's solutions was phenomenal. AMERIA AG offers innovative solutions to enhance customer experiences and operates the world's only cloud platform that supports all digital devices and installations. I was grateful to make a connection with the company's COO, Christian Ensslen, and I hope to meet him and his team during my visit to Germany.
Sujoy Cherian was a pleasure to meet and chat with. I appreciated his willingness to share information about his business, and I'm sure this is just the beginning of a mutually beneficial partnership. I highly recommend checking out Sujoy's LinkedIn profile for valuable insights on industry trends.
Christophe Billaud, Managing Director at TELELOGOS, was incredibly patient and informative while explaining the company's digital signage offerings. TELELOGOS offers professional software solutions on both Cloud and On-Premise modes and is known for building solid business partnerships with its integrator partners.
Miroslav Cipranic was a great surprise, as I didn't expect to meet someone who knew my hometown of Kropyvnytskyi. I'm eager to work with Miroslav on the project he mentioned and looking forward to meeting him in Serbia.
The Team's Impressions
Overall, our team gained invaluable insights into today's audio-visual industry through our visit to ISE 2023 Conference in Barcelona. Seeing how far technology has come in such a short time was truly inspiring. We look forward to attending more events like this to stay current on the innovative trends shaping our world today.
After visiting this conference in Barcelona, we also asked our colleagues to share their thoughts and impressions. And that's what they said:
"First of all, I can single out the scale of the event. I did not expect a niche event to gather so many tech enthusiasts and companies from around the world. It was also eye-opening to know about the Audio Visual industry from a commercial point of view. Learning about the variety of technological solutions in this industry was fascinating. For example, I was impressed by the lighting control systems that can be expanded on any scale (from a conference room to a stadium); conference room organization systems (booking, attendance monitoring, various solutions for conference communication); digital signage systems, that is, solutions for outdoor advertising that can even correct the client's behavior, and on the other hand can simply serve as an information channel (for example, about the traffic schedule). It was exciting to observe samples of contactless interfaces built based on sensors too. Summing it all up, I was totally impressed by the level of this conference and was excited to learn new horizons of the AV industry".
Oleksandr Ivanchenko, Head of Sales and Business Development Department at Onix.
"In general, I am really satisfied with visiting ISE this year. In addition to learning a lot about a previously unknown industry, I was able to meet interesting people, and true experts in their field. We were really impressed by the latest technologies and innovations - audio, - video systems exhibited at the conference. Moreover, I really liked the fact that you could "feel" all the technologies you were interested in, consider them in more detail, and get acquainted with representatives of companies who answered all the questions I got. What's even more, one of the companies made a whole tour for us. They talked about their product and technologies, and this tour ended with a pub where we could chat in an informal atmosphere. All representatives were very friendly which made our stay in Barcelona so warm and welcoming. Finally, some companies even made interactive games where we could play, touch, try through 3D glasses, and learn more about their products." 
Yana Kovalenko, Business Development Manager at Onix
Wrapping up
Attending tech conferences is highly beneficial for software development companies. These events provide a tremendous opportunity to stay up-to-date with the latest trends and technologies that are rapidly changing in the industry. By networking with leading professionals and gaining insights from keynotes, workshops, and discussions, we acquired invaluable knowledge to help our clients make better decisions and stay ahead of their competition.
We also got exposure to new ideas, approaches, and strategies that we could apply to improve our services. We also have the chance to meet and talk to potential customers, partners, or investors, thus providing them with greater growth opportunities.
Finally, tech conferences also provided a fantastic opportunity for us to build relationships with top tech influencers and thought leaders in the AV industry. This can give Onix a much-needed edge over other software development companies since we now have gained valuable knowledge and expertise firsthand.
We have big plans on attending various conferences this year, so stay tuned to get updates from our team on this topic.