Onix's business continuity and risk management plan and relevant procedures aim to ensure the protection of our client's business interests during project implementation and involve three considerations: resiliency, recovery, and contingency in all aspects of our cooperation.
Onix imposes measures to ensure the company's readiness to maintain its critical functions and prevent the impact of any emergency situation, including security breaches, power outages, equipment failures, etc., and promptly recover all processes in case of such an emergency.
Facing additional challenges due to the war, our Ukrainian team has implemented various action scenarios to keep operating during a possible disruption and ensure we provide all services. We have carefully developed relevant roles and responsibilities and installed additional equipment as a contingency against crucial changes in Ukraine. The business continuity plan that we developed has proved its effectiveness in the past 15 months of war.
1. Staff security
Every person in our team is valuable. And we fully understand the value of a team that has gathered on a project and works harmoniously. Therefore, we do everything to ensure that our staff have safe working conditions:
We ensure our personnel stays in the safest part of Ukraine: as far from the frontline as possible and with the minimum risks of shelling. We have shelter in the office building and clear instructions for the personnel to use it in case of the threat of shelling.
We also practice a mixed work system (both in the office and remotely), providing people with a well-equipped workplace if they work out of the office. We also support those who have relocated to other countries. This way, we protect the safety of every person who works at Onix and distribute the team between different locations.
We are constantly in touch with all our staff. If an emergency occurs with someone, information about it reaches the company as quickly as possible to make appropriate decisions in time, according to the established procedures at different levels. It can be the project team level, the department level, or the executive team level, depending on the circumstances.
2. Continuity of work processes
Our work processes are designed flexibly so that unexpected circumstances do not affect the ability to perform the planned work.
All our processes are transparent, predictable, and controllable for the clients. We practice regular reporting to the client and always share forecasts regarding the duration and cost of work both at the development stage and during the support stage (if support is provided under the contract with the client).
We regularly monitor all our personnel's locations and constantly stay in touch with all of our members to have time to respond to a critical situation that has arisen. Our staff communicates not only in separate project teams but also maintains constant close contact in departments and the company.
We dispersed our key personnel between different cities and countries so that in the event of an emergency, there are people in a safe place who can access the client's materials and provide them in a timely manner.
We are constantly in touch with our customers. In case of critical unavailability of a specific employee or team, the Project management office (pmo@onix-systems.com) remains in contact. You can also re-address the issue to the Executive Team (et@onix-systems.com) if PMO can`t help or isn't available.
3. Critical infrastructure
Onix imposes routine measures to secure the company's infrastructure and clients' data from external threats and emergency situations and has also installed additional equipment and set up procedures to reestablish full day-to-day functioning smoothly and as quickly as possible.
Even though the city where our office is located is relatively safe, in case of emergency shutdowns, our office is provided with autonomous sources of electricity generation (and all necessary supplies), as well as additional reliable high-speed Internet communication channels (such as Starlink) that do not depend on local providers. This way, people in our office can work autonomously for a long time.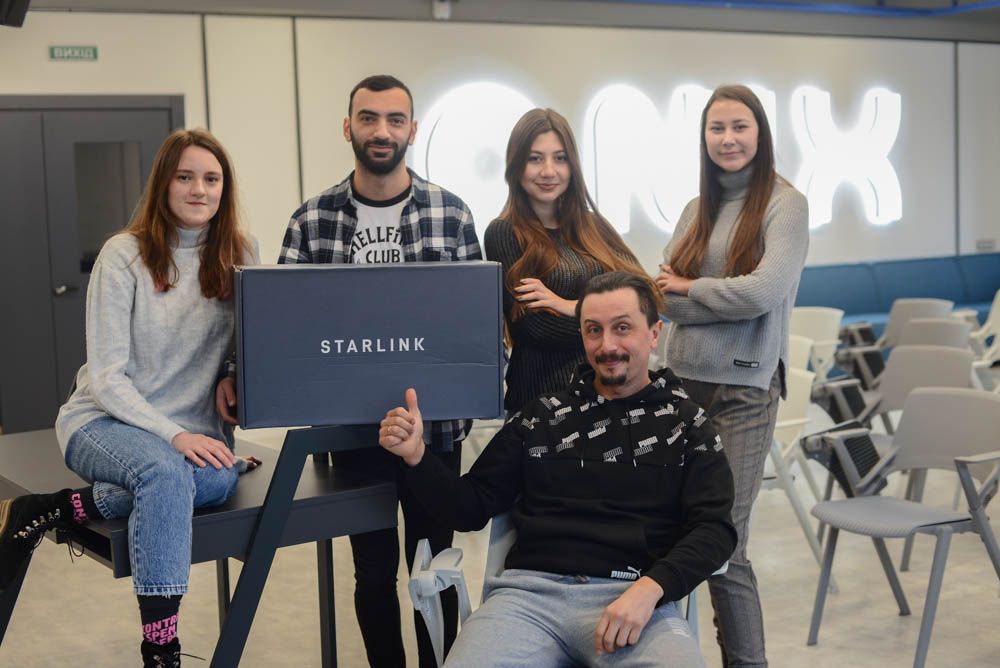 Designated company personnel are trained to work with equipment that provides autonomous operation, keep this equipment in a state of readiness at all times, and have clear instructions to act in case of an emergency.
A clear and effective system of providing an alternative workplace with all the necessary facilities for full-time work has been developed for personnel working remotely during a power or communication outage.
We use cloud infrastructure from reliable service providers out of Ukraine in Europe and US. This way, we ensure its availability for our customers, regardless of where and under what conditions our staff is. We use Hetzner Cloud products run on servers in Hetzner data center parks that are located in Germany. A video-monitored, high-security perimeter surrounding the entire data center park and access control systems guarantee the highest security level and permanent access to all project materials, including code for all our clients.