Do you want to understand how your final product will look and operate? Do you need to easily check if it provides a positive user experience? Well, designers can help you by turning your idea into a prototype.
In this article, we take a closer look at how to make a prototype of an idea and why it's so crucial. In the process, you will also learn about the differences between low- and high-fidelity prototyping and how they help you turn an app idea into a final design. Keep on reading this blog post!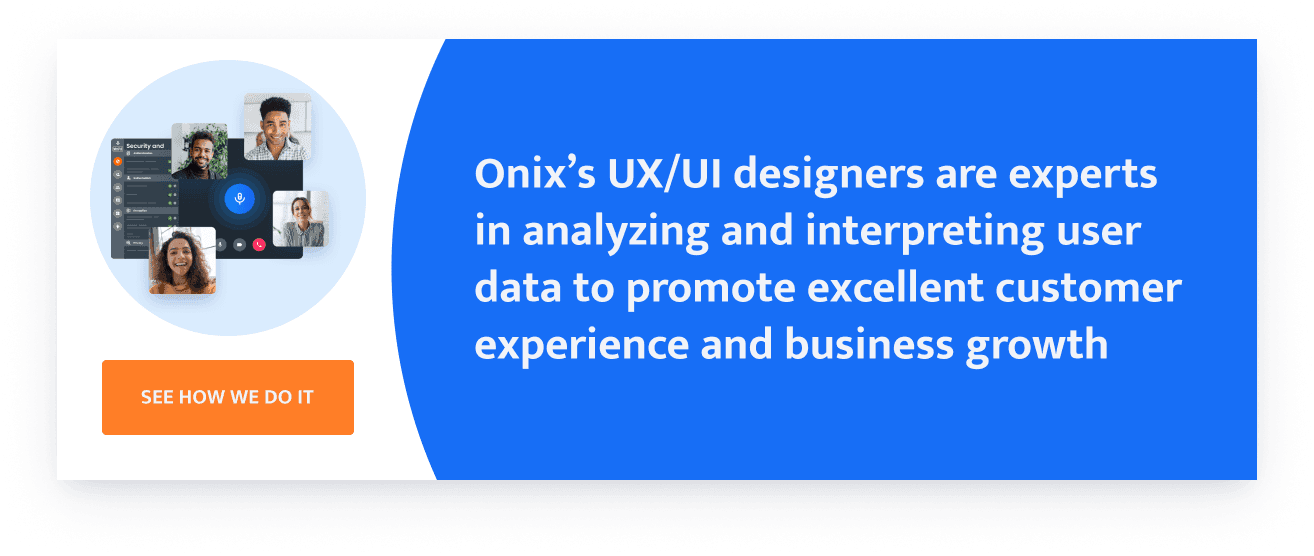 How prototyping helps evaluate the value of a design idea
The primary purpose of prototyping is to assess an app idea before the product's layout has been fully designed. So, prototyping:
Core types of prototyping
Based on your needs, you can choose the required type of prototype to express your prototype project ideas. Here are the three main types:
Paper wireframes
This type of prototype implies a pen and paper. A paper wireframe represents a sketch that demonstrates the skeleton of a product interface.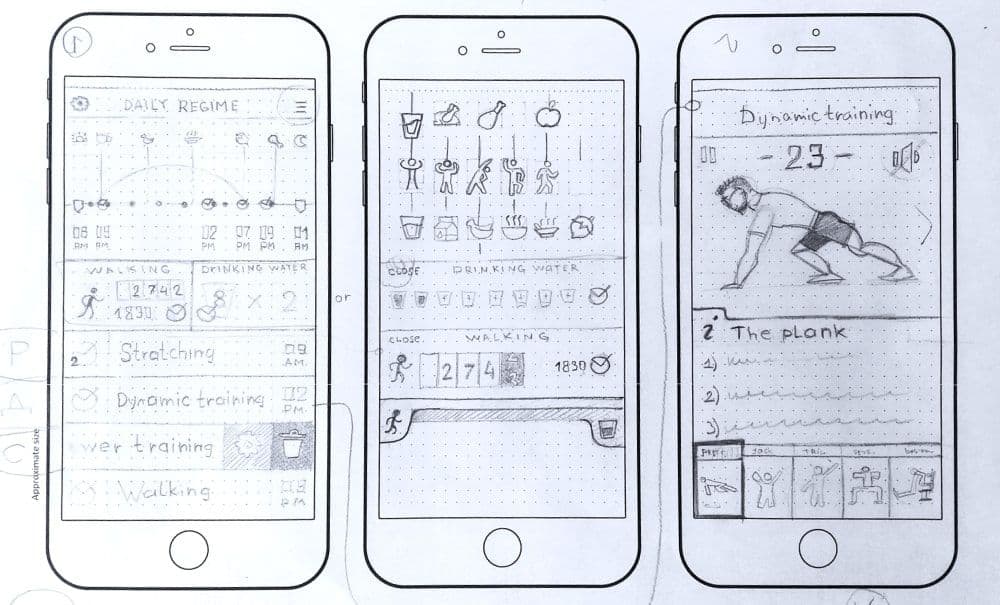 This is an excellent way of rapid product simulation and testing. The main goal of paper prototyping is to sketch your idea on paper first, not to come up with a final polished design. Such simple paper drawings allow you to define what your app would look like, what features to include, and what buttons to add or move. This way, designers can share their innovative prototype ideas with developers, managers, and stakeholders and discuss what to include and how the digital product would appear in the end.
Paper wireframe is a quick and cost-effective method to sketch an easy prototype idea that requires no coding skills, and it's easy to share and iterate. However, it's vital to note that paper prototypes are not interactive, and people cannot get the natural feel of the future product. 
Low-fidelity wireframes
A low-fidelity wireframe represents a skeleton of a digital screen, web page, or application that includes the primary, not interactive content and visuals. Low-fidelity wireframes, in other words, are blueprints of the product created with the use of minimum styling, color, and graphics. Designers usually use a wireframe tool like Figma, Invision, or Sketch to build low-fidelity wireframes.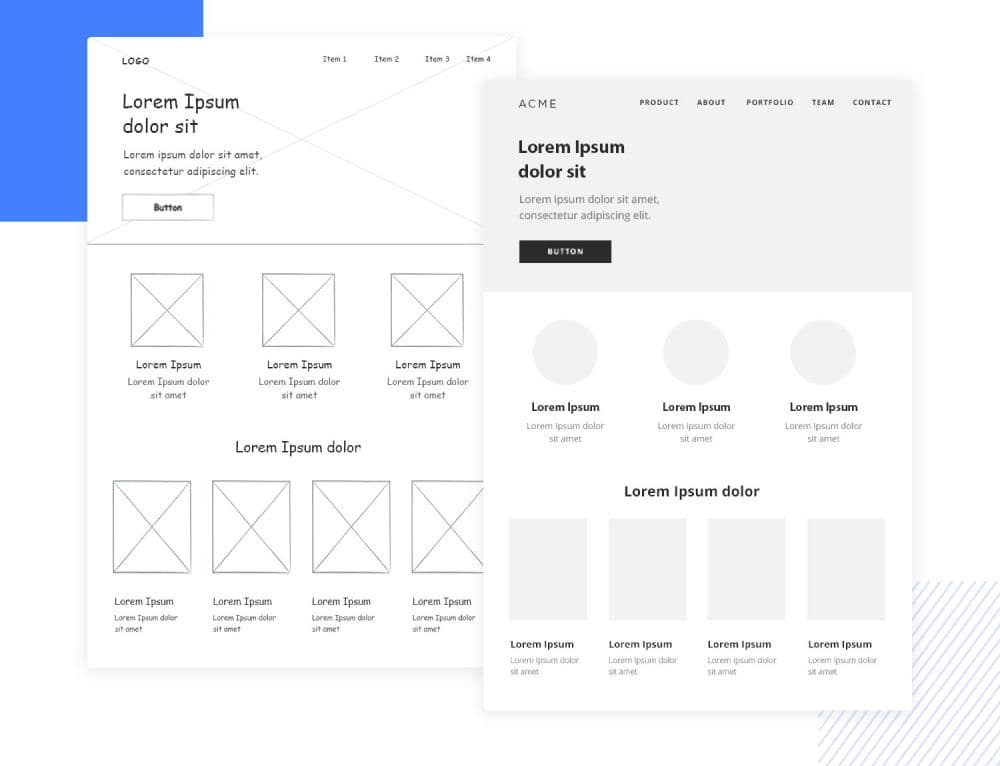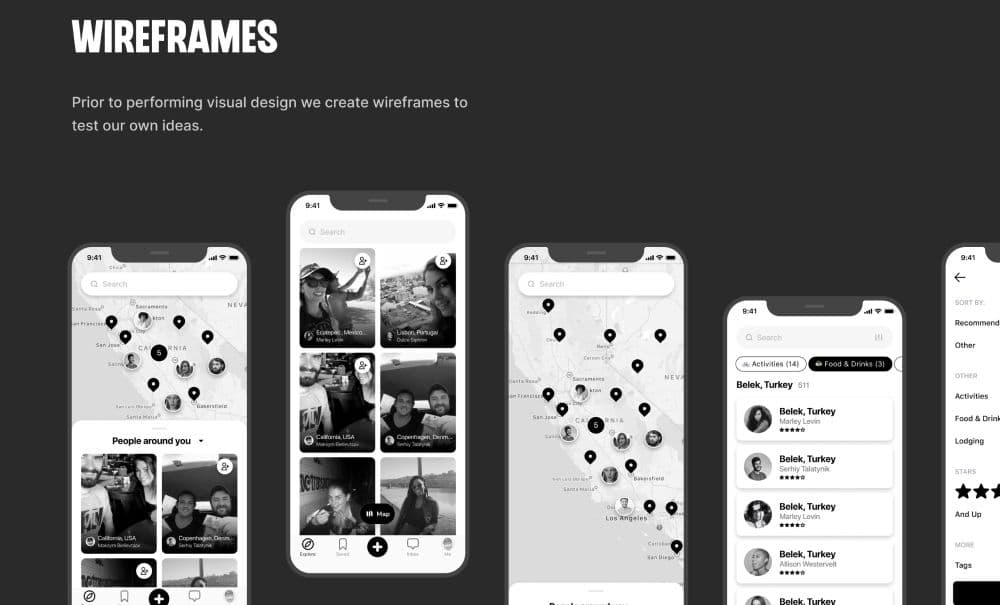 The purpose of creating a low-fidelity wireframe is to map out the shell of the interface, its screens, and basic architecture information. Thus, designers and developers can present their ideas and get a clear picture of where to place images, buttons, and other interactive elements. And stakeholders, in their turn, have a good view of the project map and can provide feedback to enhance the functionality, user flow, and other key design elements.
Clickable prototypes
High-fidelity wireframes are an interactive representation of a product similar to a finalized version. Unlike the above types of prototyping, clickable prototypes provide an interactive experience with a high level of detail. Thus, users can type and click the button, switch to the next screen, try a drop-down menu, etc.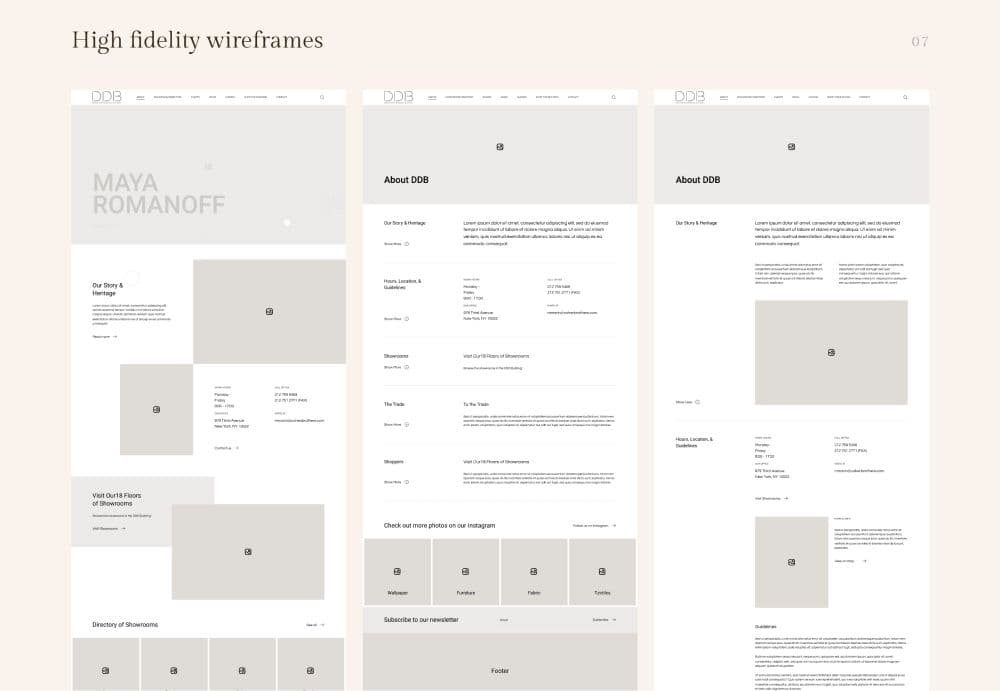 A clickable prototype allows clients to save time and money in the long run. Designers and stakeholders can validate the design, correct the product interface, and test user flows at an early stage, avoiding costly reworks in the future.
Now, let's look at how our designers can turn your ideas into prototypes.
How to turn an idea into a prototype
Below, we describe the main steps designers follow to validate (approve) app ideas in the design process.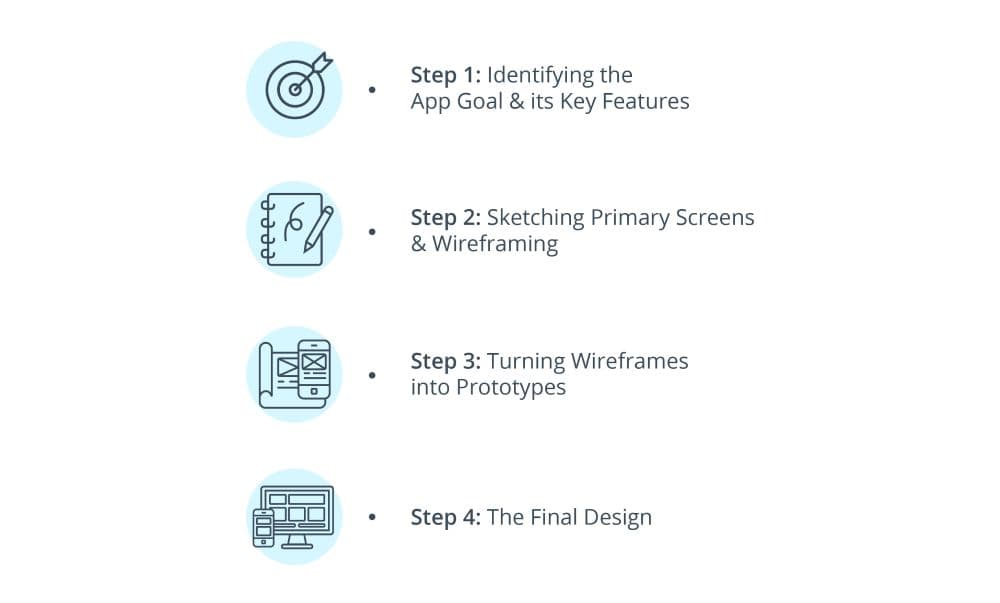 Step 1: Identifying the app goal & its key features
Clients contact designers with different ideas about how they see their app design. Some clients come with a vague idea of what they want. Others come with clear-cut concepts and even some sketches. A rare few can share the whole design of the future app. By and large, clients come with very rough ideas that need validation.
Generally, such factors as competition, business industry, and audience goals can't be ignored when brainstorming for a niche in the app market. Thus, design specialists help their clients by confirming their ideas through questions like:
What kind of IT solution will this future app bring?

Does the app meet a real business or consumer need?
For instance, you might want to create an app to address healthcare issues or environmental problems. So, clarity brings a more precise understanding of the app's future objective.
Once the goal has been defined, the product's features are brainstormed. Designers start brainstorming ideas to make up a list of essential functionality requirements for the future product. They identify features that will make the app viable and functional at this stage.
Step 2: Sketching primary screens & wireframing
At this stage, clients check all screen sketches to see if their initial concept has been fully grasped (the app's complexity is also checked, etc.). If the concept is understood, then designers start creating wireframes.
A wireframe is a layout (a basic structure of a screen) that demonstrates what interface elements appear on screens of the potential product.
Wireframing defines the app structure before the full-blown designing phase takes place. Wireframes are necessary so that all the parties (designers and clients) stay on the same page and agree on the workflow.
Then design masters create a clickable design of the wireframes so that the client can actually click the buttons of the app-to-be. In fact, the screens have the feel of a real mobile app, but it's not fully functional yet. The clients can click the links and go to other screens (but they are nothing more than simply linked pictures).
Step 3: Turning wireframes into prototypes
Prototypes come in all shapes and sizes, from analog paper prototypes to virtual 3D models. The requirements for a prototype are higher than for wireframes.
At this juncture, design teams share the working prototype with their clients for testing purposes. Design specialists use a number of mobile prototyping tools moving from the initial app concept to the interactive prototype. Design artisans create user interface (UI) designs with the help of Figma, optionally AdobeXd, Sketch+Invision.
InvisionApp is a popular prototyping tool used for making basic prototypes, while Figma is a design app used by designers to create UI, mobile, web, and icon design. Sketch plugins allow the creation of wireframes and prototypes.
Speaking of prototyping your ideas, we can't forget to mention the concept of "fidelity." This concept refers to the number of details and completeness of the design. Generally, prototyping is divided into two distinct categories:
low-fidelity prototypes (low-fidelity prototyping) - low cost, fewer details, rough and quick to build models.

high-fidelity prototypes (high-fidelity prototyping) - very detailed and much closer to the final design.
Designers also run usability testing of low-fidelity prototypes to make sure the app functions as the client had envisioned it in the first place. This testing involves several focus groups who use the app to see how functional and responsive it is. Generally speaking, design gurus work moving gradually from low to high-fidelity prototyping (from simple design to more complex, from the big picture to minutiae of the screen).
Step 4: The final design
A user interface UI design is the final milestone in this process. The actual work on designing a mobile app takes place after all parties have approved the prototype. Designing is about finalizing the app design idea: a consensus on colors is achieved; the shape of buttons is completed - in a word, it's the final settlement on the visual design.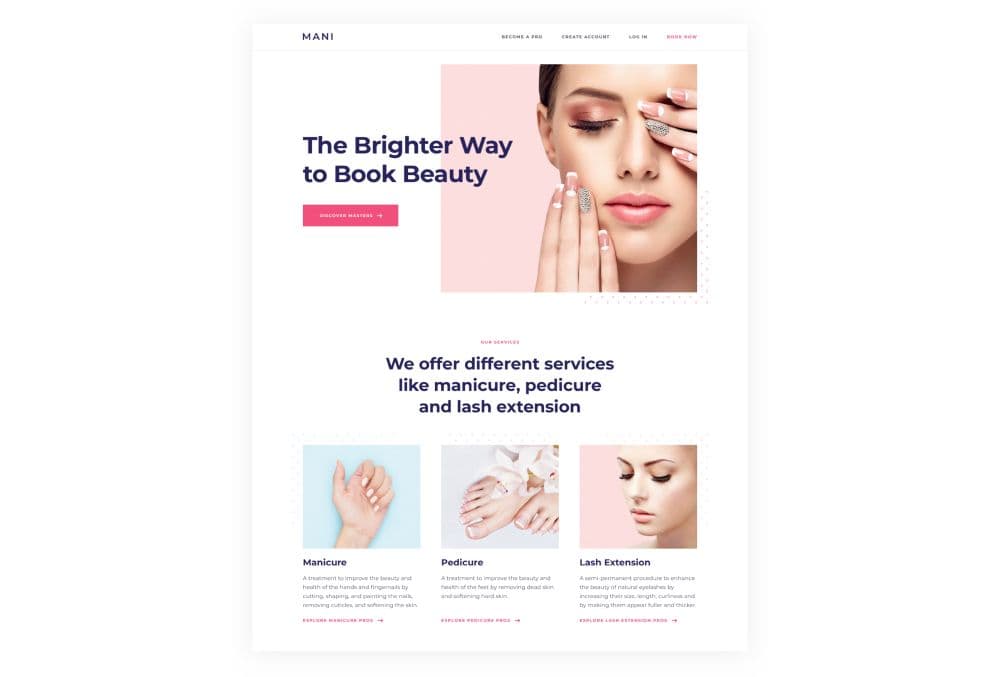 The prototype helps developers to understand where links between the screens are. If the client is satisfied with the app prototype, computer engineers start writing code for the app (this stage can last from several months to a year).
How to test your prototype
Testing is an important stage that allows you to verify how your idea will work in real life. When the design is completed, it's tested to check the validity of chosen UI solutions, the appeal of visual elements, and how intuitive the user experience is.
You can test your prototypes on different people. If you're at an early stage, give your prototypes to your teammates and stakeholders to analyze the quality, features, and other crucial components. Once your prototype is closer to a final product, you can organize a focus group to understand better how people would interact with the product and get feedback from real users.
Below we share some useful tips on how to test your prototype efficiently:
Know what you're going to test.

Before starting the testing process, clearly define your goals. What do you need to test? Not "my prototype," but rather "validate the design flow to ensure nothing prevents users from easily accomplishing their tasks" or "test navigation to verify if users can effortlessly find what they need." Avoid being unclear with your goal to have an effective testing process and reach valuable results.
Establish clear goals for users.

Tell people your scenario, allowing them to move through the product in a way that feels natural to them. For example, your product allows people to order food. The scenario can be like this: "Imagine it's a Monday. You're working hard at the office and want to order some food for lunch from your favorite restaurant. You're very busy, and you need to quickly make a choice and pay for shipping." This story allows you to better understand how each user will interact with your product.
Prepare test questions.

During the process of user testing, ask your testers relevant questions. For example, if you test the interface, ask questions like "How do you feel about this color?" "What about the font? Do you find it easy to read?". Questions for usability testing may be like these: "How much time did you spend doing [X action]?", "Is it easy for you to find [X feature]?". And at the end of testing, ask some common questions like "What do you like about this product?", "When would you use this?", "What things would you change in it?"
Don't neglect the testing stage! Prototype testing helps you build a worthy and viable product that meets users' demands.
How to understand that prototype is ready
After testing and gathering feedback, designers make improvements and rework any issues. Once your team makes the changes, you'll get a final version of the prototype. But how can you be sure it's ready for market? We prepared a checklist that helps you determine the readiness of the prototype. Check it out!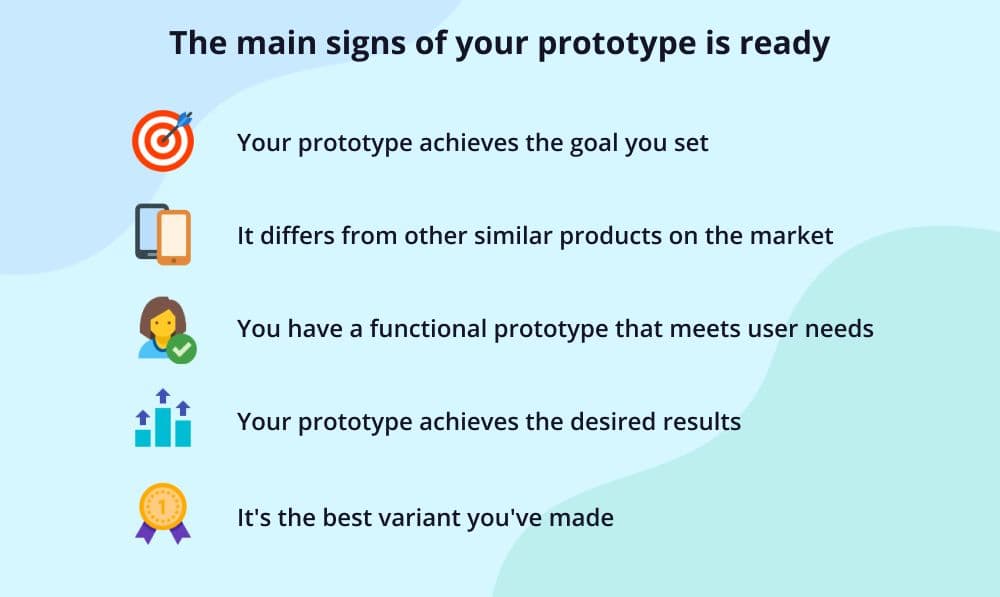 Onix knows how to turn your
idea into a great product prototype
If you have a product idea and need a prototype to understand how your final product will look and operate, you might need professional help.
Onix's designers have 20+ years of extensive experience designing various products for any business size worldwide: from travel startups and fitness apps to hybrid integration platforms and game simulators.
Our design team understands UI/UX best practices and knows how to meet clients' requirements and their target audience's needs by delivering top-notch design solutions. Delivering intuitive and delightful app design is our task #1. We conduct our careful analysis to put all design details in the right place.
Below you can see how our designers helped our clients through designing and perfecting your product idea. Our work is more than just an appealing design. We produce ground-breaking, problem-solving, and user-driven designs!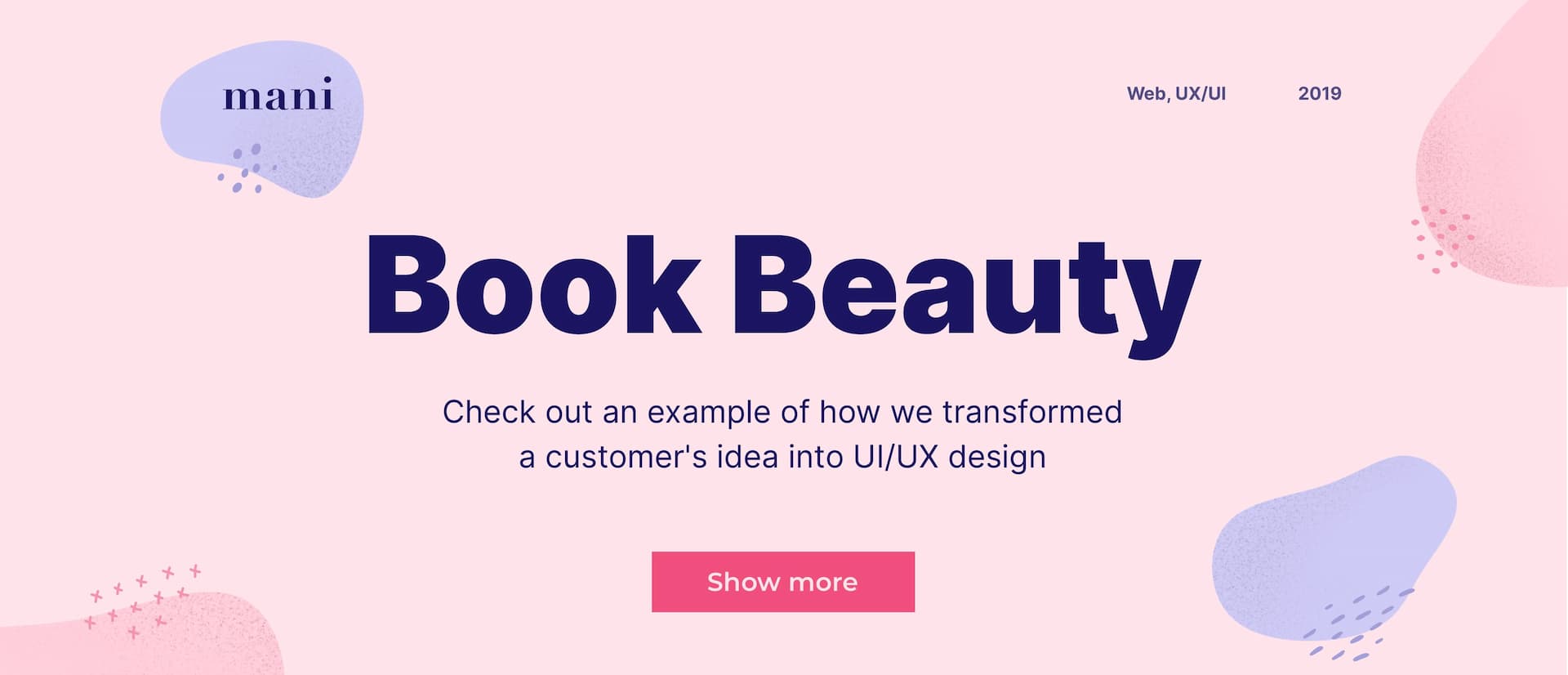 To Wrap Up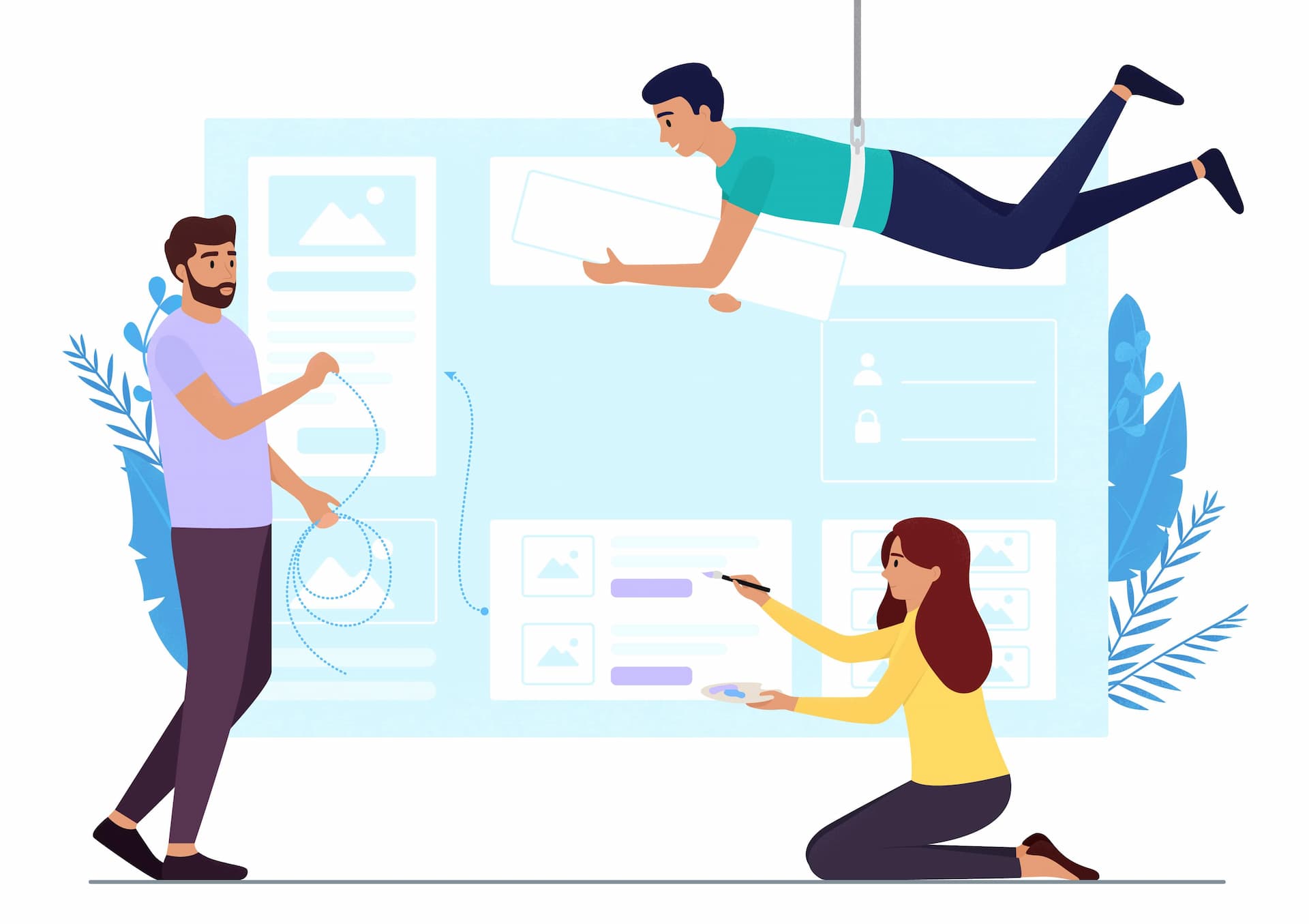 We've addressed the question of how to get an idea made into a prototype. We've also demonstrated that prototyping is a crucial part of the design process as it helps to validate app ideas efficiently. Design specialists create prototypes to check if the initial screens of the product are in line with a client's vision. Before the app solution is delivered, input is gleaned from clients to make sure their needs and expectations have been included in the prototype.
Prototyping can be called an "insurance policy." It helps to save time and minimize costs.
Do you have an idea that you want to turn into a viable product? Feel free to contact us for further information about assistance with prototyping.
FAQ
Why do I need a prototype?
Turning your ideas into a prototype allows you to:
Get a clear picture of the purpose of your future app and what target audience it's supposed to reach

Discover design problems and validate the design concept at an early stage

Test your product interface and user flows to reach the desired result

Save time and void expensive reworks by detecting design flaws early

Show your prototype to investors and get initial investments
What are examples of a prototype?
Here you can see a case study that demonstrates how the Onix team transformed our client's idea into UI/UX design.
What are the main steps to turning my idea into a product?
Once you have a business idea, you should go through these critical steps to create a product:
1. Define the problem to solve
2. Validate target audience
3. Define the value proposition
4. Design an initial prototype
5. Launch the MVP – minimum viable product
I have an idea for a product. How do I make a prototype?
If you aren't a technology expert, you might need professional help. If you have a product idea and need a prototype to understand how your final product will look and operate, contact our team to access expert assistance with prototyping.