Virtual Reality (VR) is the use of computer technology to create a simulated environment that lets users interact in a real or imaginary world. At Onix Systems, our experienced and well aware virtual reality developers, we serve our users with solutions on how to engage and increase customer traffic in your target market.
We take time to understand our client's business venture and enact short, mid or long term plans. We remain on the top curve of virtual technology with our highly skilled virtual reality developers.
With our immense inquisitiveness towards this respected field and our trusted team with us throughout this journey, we have been recognized by MobileAppDaily in their annual report of top virtual reality development companies for 2020.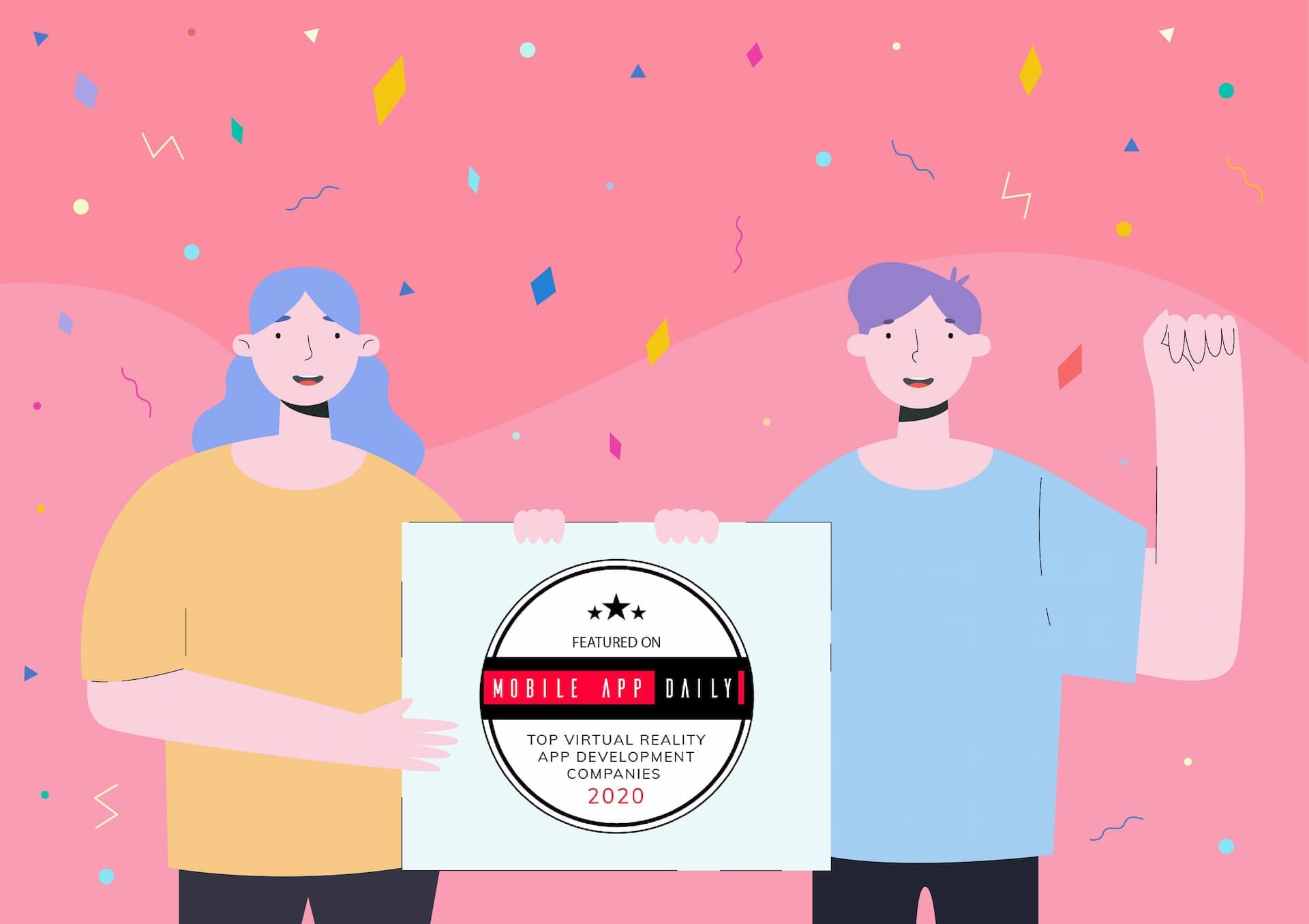 Why is Onix Systems considered amongst the top Virtual Reality development companies by MobileAppDaily?
MobileAppDaily is the largest and most renowned media source when it comes to the mobile app industry. It's a one-stop platform for app users and tech enthusiasts who are interested to know about the valuable insights of the world of applications. 
With their in-depth annual reports, informative app reviews, candid CEO interviews, latest news on top listed apps of different categories and genres and whatnot, MobileAppDaily has got you all covered with the latest breakthroughs in Android and iOS applications.
At Onix Systems, our highly skilled developers merge digital models of the real world with computer-generated models, ensuring a fascinating experience of the real-world progressing into an immersive virtual reality world.
We are thankful to MobileAppDaily for featuring us and such great recognition helps us to get better every day. We take immense pride in sharing this esteemed podium with other celebrated organizations. At Onix Systems, we ensure that our clients are in better hands.