With a busy work schedule, finding time for implementing your own creative ideas is a tough challenge. Developing and nurturing ideas and turning them into state-of-the-art design requires time and effort. So, where and how to find room for creative growth?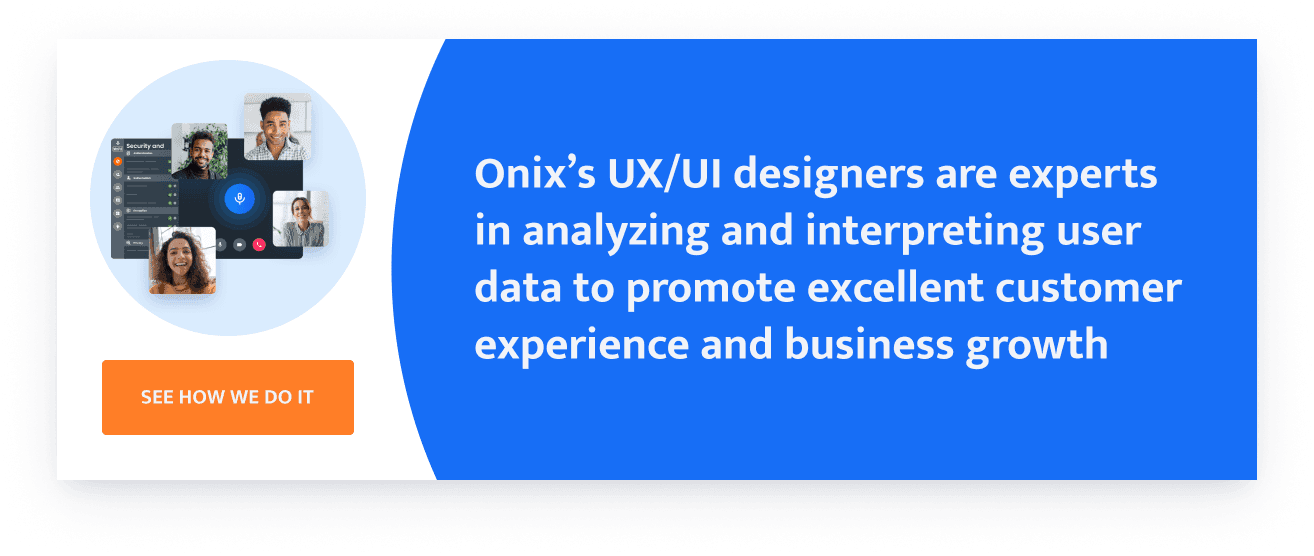 To soothe the hunger for creativity, our team of designers has come up with the idea of an eight-hour hackathon, where the team would walk the full path from an idea generation and discussion to detailing and creating a graphic design of a service product. In this article, we want to share our experience of conducting such a team hackathon. By the way, such hackathons provide an opportunity to further introduce new tools and techniques in our work.
Organize your time before you start
The eight-hour design hackathon was divided into precise time segments to ensure our team had enough time for the most important phase, design implementation.
We set two hours to conduct a discussion and brainstorming and to prepare a detailed wireframe. The remaining six hours were dedicated to design teamwork.
Make sure you keep your time under control. Check when each design hackathon phase begins and has to end because the time is limited.
Talk to find your winner idea!
From a list of possible ideas (which we prepared beforehand), we had to pick one that represented a new service and could be completed in less than a day of active teamwork.
To make the best decision, we read every idea out loud and brainstormed, adding more details to it to understand how a service should work.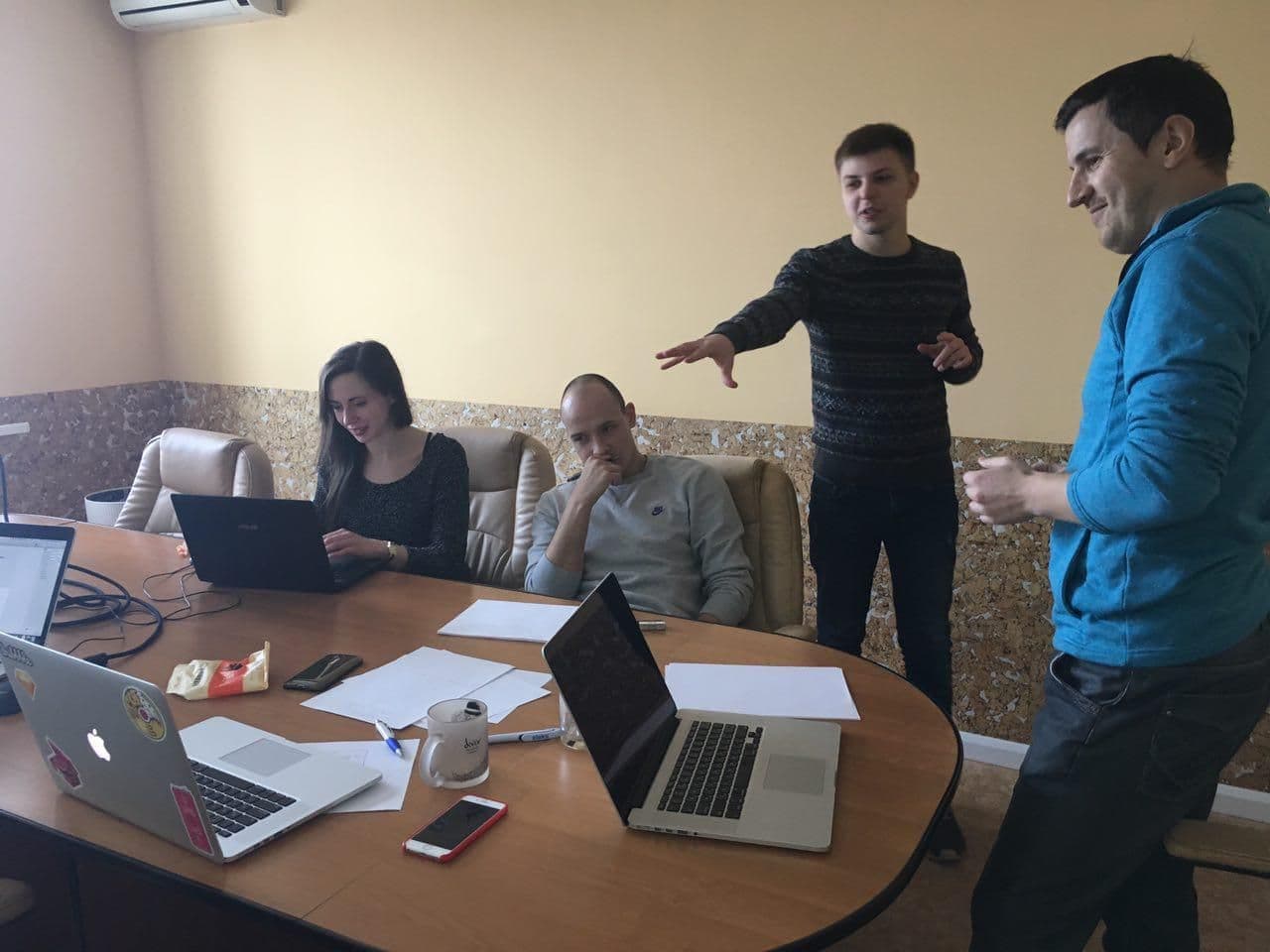 An important requirement of our design hackathon was an equal involvement of all team members in the discussion and idea evaluation for viability. Smooth talks and the time ticked and we came to a unanimous decision of designing an online service for office workers - sending messages about awkward and embarrassing issues to colleagues.
So, what's in the idea?
So many office workers face inconvenient issues with their colleagues, complaints that you don't feel comfortable to express in an open dialogue. Noisy neighbors, poor hygiene and many other irritating and frustrating things happen in the office every day, but sometimes you can't say it directly to your coworker.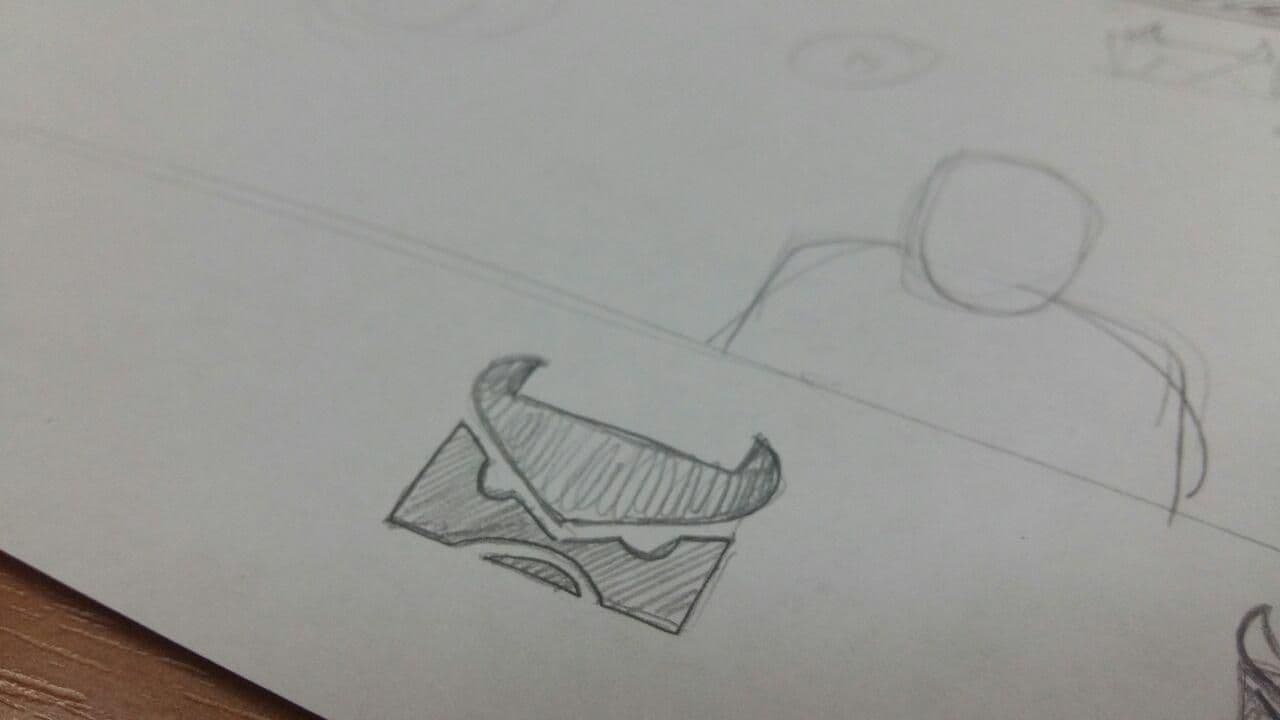 Our designers have come up with an email service that allows office workers to send "shame" emails to their colleagues and inform them about an existing problem. The sender remains incognito and the recipient doesn't know who exactly sent the message.
One hour of our graphic design hackathon was dedicated to working on details and how such a service should work.
The idea development initiated a discussion about the user flow of our product. It had to be made super easy and convenient.
Teamwork above everything
Teamwork allowed all our participants to try uncommon roles of active discussion participants and idea critics. When you work as one team in an informal setting, disclosing your point of view is not scary at all and it unites the participants. This part of the graphic design hackathon was real fun!

While the discussion was in progress, we were making paper sketches and one of the designers was also working on a wireframe structure. This saved us a lot of time, so having someone on your team who can participate in brainstorming and work on a laptop is a big bonus.
After the first two hours of the design hackathon, we ended up having a fully-structured wireframe.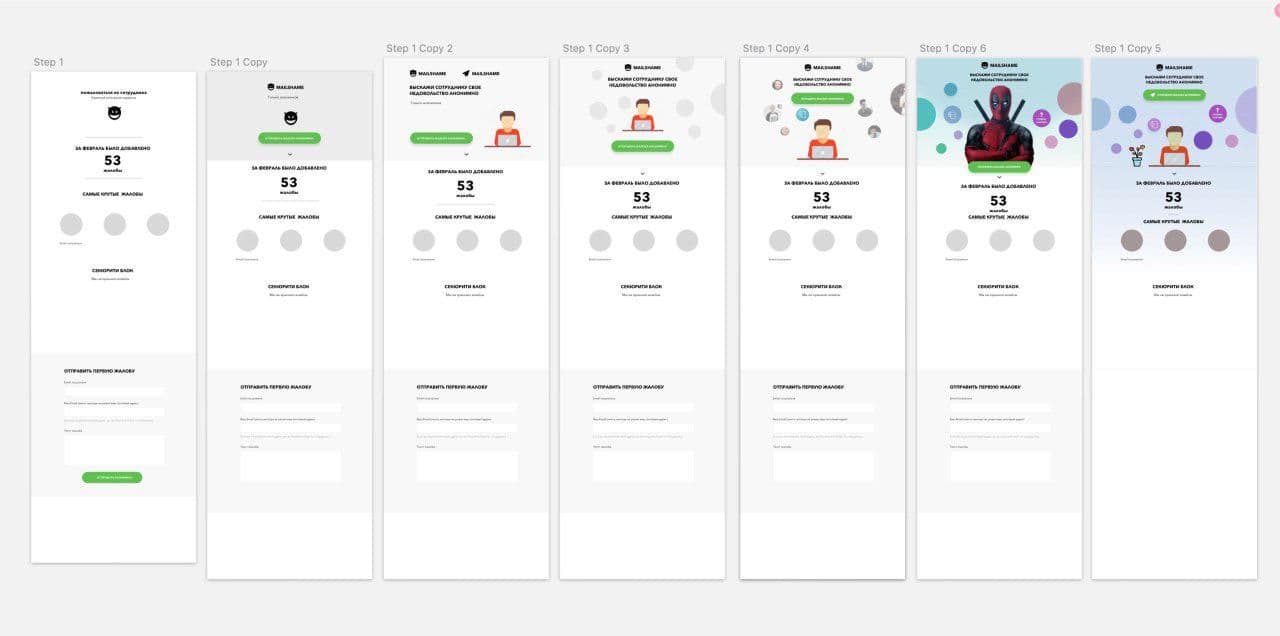 And we are ready to start the real design!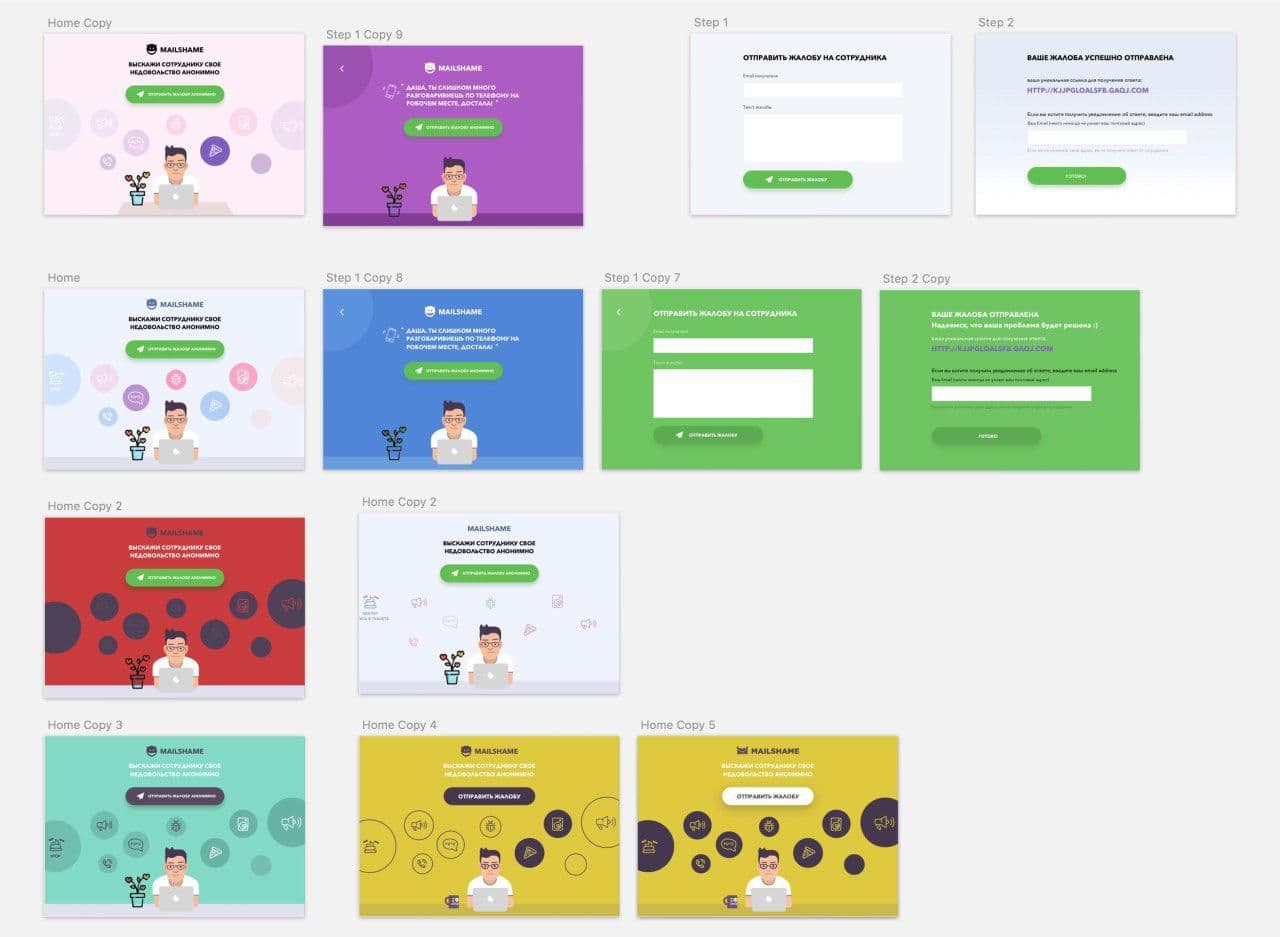 And, of course, another important tip for a creative hackathon - prepare enough food to support your brainstorming and the design ripening process. Don't keep your team hungry!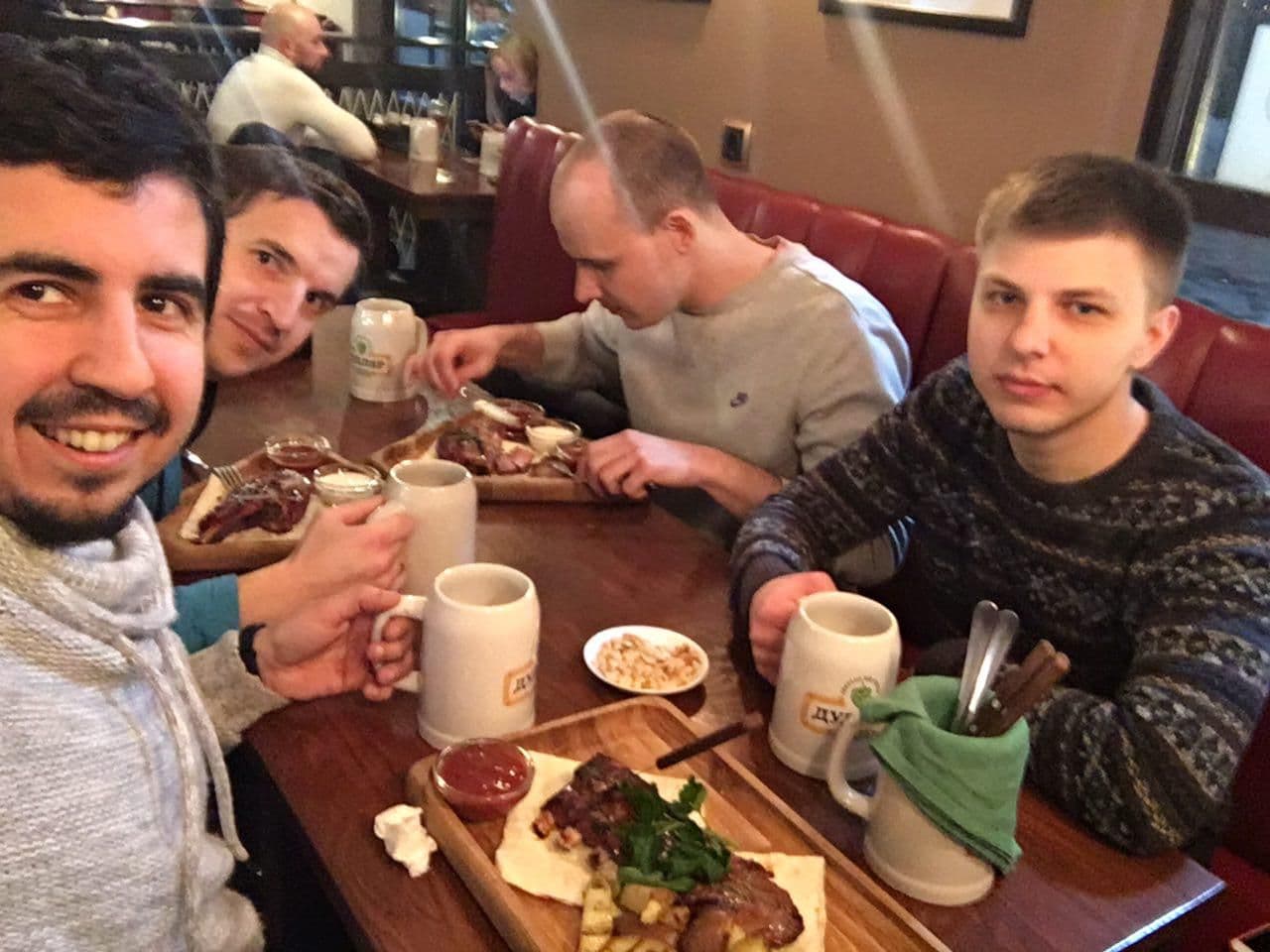 Using our detailed wireframe, we divided the tasks between three designers: working on a logo and illustration, designing icons and creating a style for this webpage.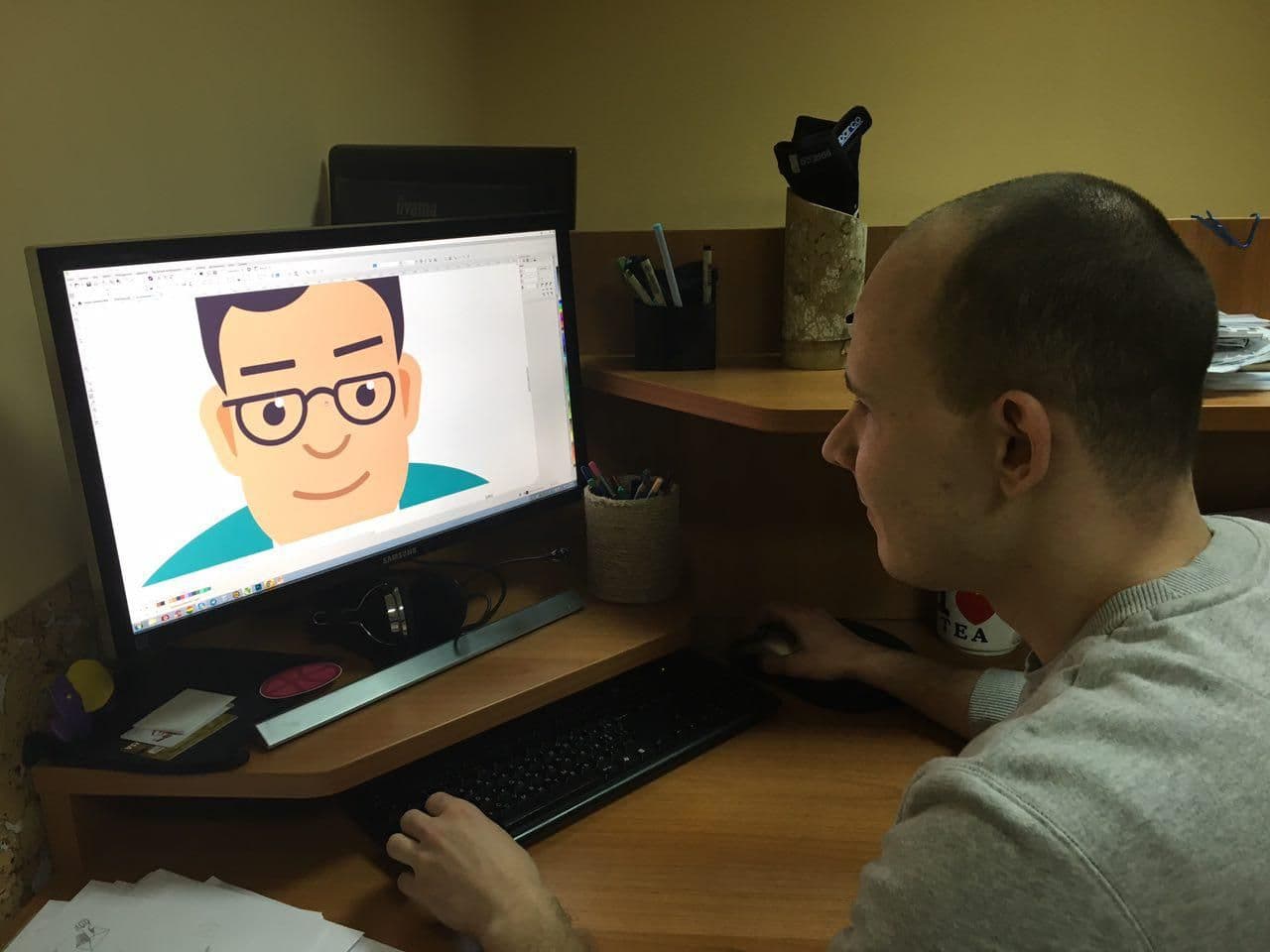 Click here to see our DESIGN PORTFOLIO!