Does my organization need an enterprise resource planning solution? How can ERP software help my business grow? Will the benefits of ERP implementation outweigh the costs? In this article, we'll answer these questions and share our own experience with ERP software development and implementation.
ERP software is used for centralized and often real-time management of an enterprise's processes, e.g., supply chain management, sales, and marketing. ERP collects, stores, manages, and interprets data from all company units and ensures a seamless flow of information between them.
Initially, the use of ERP in business management was primarily limited to inventories and accessible only to large enterprises. Over time, its functionalities expanded, and ERP solutions gained traction among companies of all sizes. 
Nowadays, numerous SaaS vendors offer the benefits of ERP for different industries and businesses. Any company can buy ERP applications according to its needs. 
If you are contemplating ERP implementation or custom development for your business, read on to learn about the key features of ERP systems, their types, and the advantages they deliver. The post also refers to examples of ERP implementation and Onix's own experience and expertise.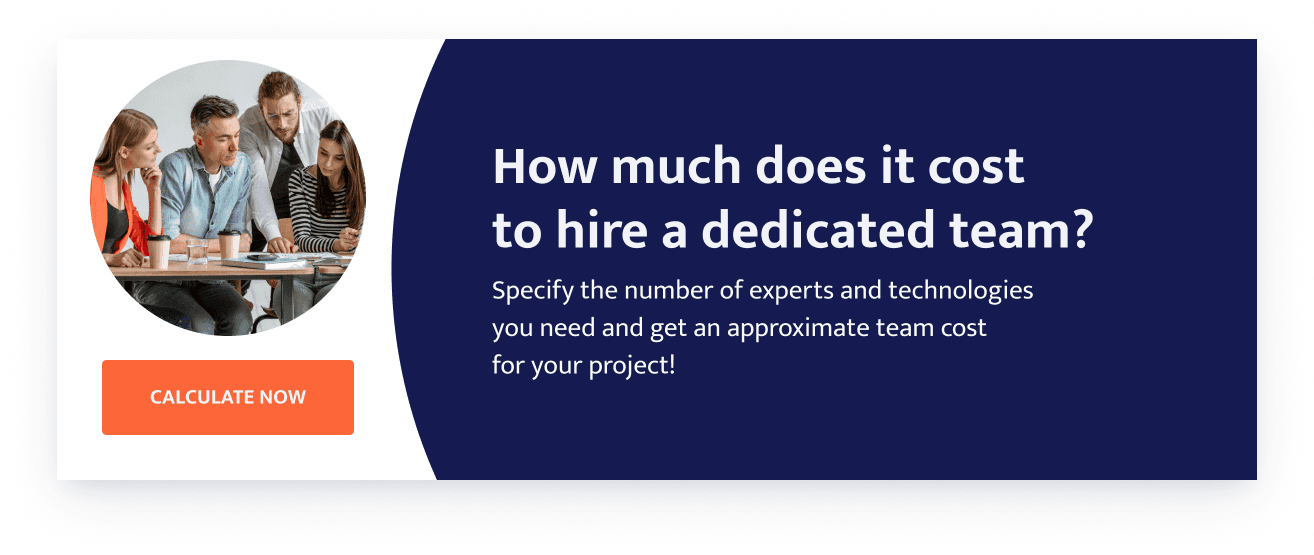 The Signs that Your Business Needs ERP Solutions
The rapidly evolving business climate and new ways of working, including remote work, require modern solutions. However, many businesses hang on to their basic accounting application or pieced-together solution to the last, losing productivity, opportunities, and customers in the meantime.
It may be time to invest in ERP to transform your business in the following situations:
Manual data entry processes take up your employees' valuable time and cause errors.
The manual processes of buying goods from suppliers, tracking and monitoring inventory, and handling increasing numbers of transactions have become challenging, confusing, and frustrating.
You're noticing that your multiple existing and new solutions are incompatible or don't work well together or make data migration and analysis too complex and time-consuming.
You are not confident in the accuracy, integrity, and security of your company information.
Employees have difficulty obtaining accurate and relevant information.
Multiple sources of information create bottlenecks in workflows, and incorrect, incomplete, or outdated information causes errors, delays, and disruptions.
It has become difficult to keep up with the increasing number or complexity of your business processes.
Your current solution or manual workflows can't accommodate your growing staff and customers' needs.
Your expanding business struggles with operating multiple physical locations.
Your current system isn't robust or flexible enough to allow for innovation, market expansion, or growth on a global scale.
Your existing solutions are unable to address new challenges or leverage opportunities.
Your business can't keep up with demand or continuously fails to meet customer expectations.
Your business experiences a decreased cash flow due to a long response time from receiving an order to receiving the customer's payment.
Delays and disruptions in your business operations compromise your company's reputation.
The integration between departments is insufficient and the information they provide doesn't allow for informed decision-making.
The leadership feels that they have lost the visibility into some departments or operations or the grip of the entire business process.
Back-office duties take the leadership's time and attention away from running the business and generating revenue.
Most Valuable Features of ERP Systems 
ERP software solutions combine horizontal and vertical attributes to meet the various clients' needs. A typical system design is modular: each module of an ERP covers a business process, and companies can select the pieces they need. ERP applications should normally be able to stand alone, be implemented together, or integrate with the larger suite.
The key horizontal features that can benefit any organization include:
Human Resource Management (HRM)
The HRM component of an ERP system should be able to handle the full scope of employee management. It may feature:
time tracker
timesheet
payroll management
database for employee records
job profiles
skills matrix
performance reviews
learning management system
employee surveys and news
online community for employee collaboration
policies and procedures for a company, etc.
Payroll software is probably the greatest asset. It is tightly integrated with the financial management module to handle wages, travel expenses, reimbursements, and tax and benefits deductions. The functionality helps automate the payments and removes the need for a payroll department (or at least saves their time).
Financial Management
The module stores, monitors, and analyzes the company's capital inflow and outflow and facilitates payroll, budgeting, billing, and banking operations. The tools may include:
standard accounting and finance transactions like expenditures, general ledger, balance sheet, bank reconciliation, tax management, and payments;
cost analyses, budgets, and forecasts;
financial reports for the departments and business units, etc.
A robust financial feature in ERP software enables companies to automate and simplify most accounting processes. They can meet financial reporting and tax requirements with a single accounting, banking, and payment system.
Customer Relationship Management (CRM)
The component manages leads, opportunities, and issues and consolidates data on the customers' purchase history, interactions with customer support, and social media activities. It helps salespeople and marketing planners address customer needs, preferences, and buying patterns more efficiently and suggest additional purchases.
Businesses can use relevant real-time information for the best-prepared proposals and better monitoring of contracts and invoicing management. That boosts customer service and eventually profit per capita.
Sales and Marketing
This component handles sales inquiries, quotations, orders, and invoices. More advanced ERP applications include taxation rules and shipping tracker. They enable businesses to automate the tracking of sales margins and to access synchronized reports of key business metrics.
These features of ERP systems cater to most enterprises. However, the needs of, say, retailers differ from those of educational organizations. For that purpose, ERP software can include advanced vertical features for various sectors. More about that in the next chapter.
Types of ERP Business Software
By the deployment method, two types are distinguished: on-premise and cloud ERP. The first type requires the acquisition of physical software and installation on a company's computers and servers. In the case of cloud-based systems, a SaaS provider is fully responsible for the entire off-site software bundle.
Read Also: Components of SaaS applications
ERP applications can be further grouped by functional levels and business size:
1. Generalist ERP
Many cloud-based solutions belong to this type of ERP systems. They enjoy strong customization and integration to match varying requirements and adapt to diverse processes. For example, Oracle's NetSuite offers accounting capabilities and modules to address specific needs across a variety of industries. 
2. Vertical/Specialty ERP
Such vendors usually don't have massive user bases and may not be well-known outside their niche. However, they satisfy specific feature requests and support new technologies to meet their users' urgent needs. The customers are typically SMBs. 
For example, Aptean Food & Beverage ERP bcFood Edition is an all-in-one ERP solution for the food industry. It includes special features critical to the industry, promoting accuracy and automation.
3. Small Business/Lightweight ERP
These off-the-shelf cloud or on-premise ERP applications often have reduced features, covering only 1-2 business processes. The NetSuite mentioned earlier was initially designed to be just an accounting system.
4. Open-Source ERP
For a business' in-house developers, open-source means the flexibility to develop and integrate their apps into the system. That increases usability and user adoption. Odoo is one of the open-source options.
Most often, however, ERP solutions seem to be grouped by cost/tier:
Tier I. The platforms like SAP and Oracle have traditionally serviced Fortune 1000 companies.
Tier II. Many vertical ERP vendors fall into this group. They cater to enterprises with $20-200 million in sales and less than a hundred users. 
Tier III. These least expensive systems generally focus on companies under $40 million with 5-30 users.
We've mentioned some examples of ERP systems already. Let's take a closer look at some of the most popular solutions. This may be your starting point if you are looking for a solution. If you contemplate creating your own system, these exemplary apps may provide some ideas.
Leading ERP Software Examples
Microsoft Dynamics 365 is used by giants like Coca-Cola, Heineken, HP, Maersk, and Siemens and by countless smaller companies. Its product bundles cover the following needs:
Human resources
Project management
Customer data platform
Sales
Marketing
Service
Commerce
Supply chain
Finance
Small and medium businesses
Each product suite includes several products. For example, the fraud protection features of the Commerce products help safeguard customer accounts and protect the business from bot attacks and payment, discount, and return fraud. Artificial intelligence (AI) continuously learns to identify anomalies, empowering companies to act to reduce revenue impact quickly.
Microsoft's ERP solution is transparent about its pricing: the prices for each app within a category are listed on the website.
SAP S/4HANA Cloud is a complete modular cloud ERP built with AI and analytics at its core. The ready-to-run cloud ERP public edition delivers the latest industry best practices and continuous innovation; the private edition is tailored to each entity's unique transformation. Both include applications for managing:
finance
sales
sourcing and procurement
manufacturing
supply chain
customer service
asset management
R&D and engineering
Gartner recognizes SAP S/4HANA Cloud as a leading solution for service-centric and product-centric enterprises and Forrester – as a leader in providing ERP for services, manufacturing, and distribution businesses. Its R&D and engineering module helps develop highly personalized products from conception to post-sale service, ensuring visibility and facilitating management across the entire product lifecycle. The module includes demand and capacity resource management for each product, dangerous goods compliance, and comprehensive financial and logistical controls to facilitate project completion on budget. 
Odoo's open-source development model leveraged thousands of developers and business experts to build the largest ecosystem of tens of thousands of perfectly integrated apps. These apps seamlessly work together to enhance finance, HR, CRM, sales, marketing, websites, and inventory management for 7 million users.

Odoo's unique value proposition is the ease of use coupled with full integration. Its framework allows Odoo and its community to provide top-notch usability. Improvements made to Odoo are automatically applied to all integrated apps. Annual releases promote the platform's rapid evolution.
One application with an unlimited number of users including complete support, hosting, and maintenance, is available for free, while the monthly or annual fees for Standard or Custom packages will depend on the number of users.
Gartner named Oracle a leading cloud ERP solution for service-centric and product-centric enterprises. The ERP's 9,000+ customer base in 116 countries includes names like DropBox, FedEx, Honda, Mazda, Pizza Hut, and Square.
Oracle Fusion Cloud ERP is a complete cloud ERP suite of products catering to 
financials
project management
procurement
risk management and compliance
enterprise performance management
supply chain and manufacturing
analytics
Built-in AI automates manual processes and helps clients predict, detect, and act on new situations faster. For example, the Risk Management and Compliance app uses AI and machine learning to help prevent cash leaks, enforce audits, and protect against emerging risks.
NetSuite covers the ERP/financials, CRM, and ecommerce needs of over 32K customers across 200+ countries. 
The ERP solution is an integrated suite of applications automating the management of inventory, orders, supply chain, warehouse, accounting, finance, and global business operation.
For example, the latter simplifies the management of multiple subsidiaries, business units, and legal entities and provides real-time visibility into standardized business activity at local, regional, and headquarters levels. The software supports nearly 30 languages and 190 currencies. Customizable dashboards, visualized analytics, and reports provide an overview or an in-depth account of activities, promoting informed decision-making. 
NetSuite is an optimal choice for medium-sized companies that anticipate growing soon, but it offers solutions for all business scales.
The annual subscription/license fee depends on which optional modules the company activates and the number of users. To get a quote, customers need to discuss their needs with the Netsuite sales team.
Examples of ERP Implementation
Thousands of companies implement ERP software for various purposes and with different results. The industries in which they seem to reap the most benefits include:
Manufacturing
Retail and ecommerce
Professional services
Construction
Industrial services
Healthcare
Here are a couple of examples of well-known companies successfully applying ERP solutions to their business processes.
Amazon
The multinational technology company, a global leader in ecommerce, cloud computing, AI, and digital streaming, relies on SAP as its ERP solution.
Amazon implemented the SAP software suite in multiple departments in 2008, after its existing system failed to support its long-term development strategy.
Apparently, SAP's tools for managing procurement, logistical requirements identification, customer experience automation throughout the order-fulfillment process, and handling financial reporting proved suitable for Amazon's complex operations and global audience.
The customized ERP manages dual third-party and direct-order fulfillment, tracks stock levels, initiates automatic replenishment orders, and handles millions of sales and customer interactions daily. The ERP solutions enable Amazon vendors to keep track of their sales, work to retain customers, analyze profit margins, and more.
LG Electronics
South Korean LG Electronics is one of the world's largest consumer electronics companies. Currently, it employs 83K people for 128 operations worldwide.
In the early 2000s, the company implemented Oracle E‑Business Suite ERP in its headquarters, subsidiaries, and production facilities worldwide. "The Oracle team presented us with a system that enabled us to link HR strategies to business objectives," said Mi Jung Kang, Chief HR Officer. ​"This was very important because we wanted to ensure our people were working towards goals that benefited our company."
The integrated Oracle system delivered HR information from around the world in real time, facilitating a better understanding of LG's workforce and informed decision-making around recruitment and performance management. Online learning and self-service functions for employees improved employee retention and enhanced LG's reputation as an employer. The results also included higher efficiency thanks to standardized processes and "dramatic cost savings."
Starbucks
Starbucks, a multinational chain of coffeehouses and roastery reserves, also relies on Oracle's ERP.
To make the right decisions, the managers of the world's largest coffeehouse chain need accurate and up-to-date information about the company, departments, customers, products, suppliers, employees, prices, sales, and other stores across continents. The integration of data and its enhanced accessibility by managers and employees seem to be the most visible positive aspects of the ERP system implementation.
Starbucks employees also point out improvements in customer service.
This chapter shouldn't give you the impression that only multibillion-dollar enterprises benefit from ERP implementation. Small and medium-sized organizations also realize ERP value for business scaling, competition, or creating a more efficient, fully optimized business environment.
Onix's ERP System Examples
Businesses in the IT industry are project-based. They need tools for project planning and execution, teamwork, project cost management, CRM, and more. A system called Hydra is the backbone and central nervous system of our company. Onix developed the software in-house and uses it internally.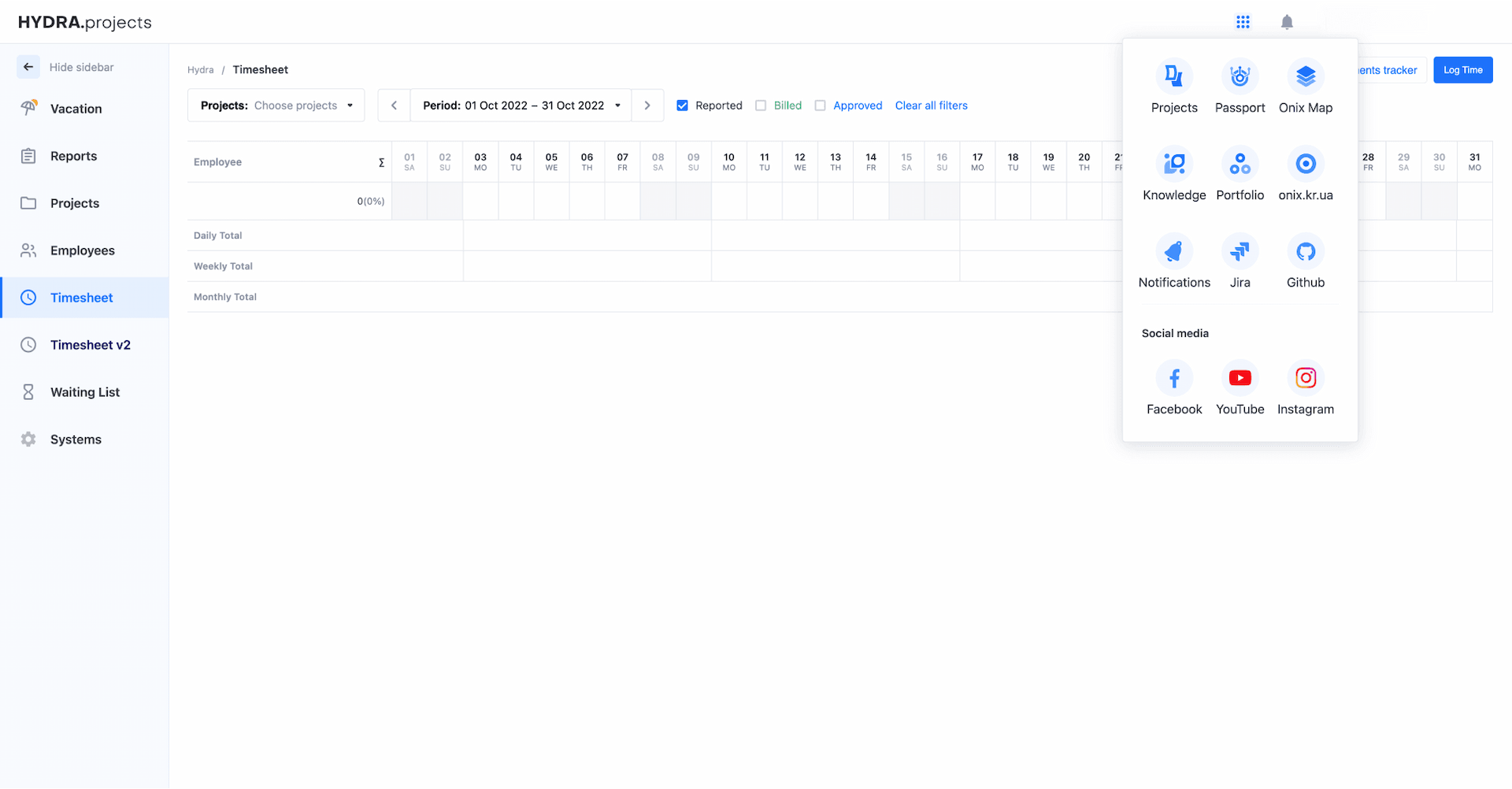 As the company grew and developed, so did Hydra. The system currently includes HR, production, CRM, sales, and financial features. It's integrated with Jira software which Onix employs for Agile project management. It's easy to collect and access data across the company and to keep it consistent and accurate. Sharing information across the departments enhances collaboration.
Everyone has access to the entire company's wealth of data. An accountant gets the week's sales numbers without the sales manager's assistance. Faster access to accurate client information and history enables salespeople to interact with prospects and clients more efficiently and to improve customer relationships.
Dashboards allow project managers and executives quick look-ups at key performance indicators across the organization. The automation of day-to-day tasks lets development teams focus on the delivery of quality products. Simultaneously, user permission rules and built-in controls ensure the integrity and security of the company's data.
Hydra also helps Onix save money. For example, by opting out of Jira's time-tracking plugin Tempo and transferring the functionality to Hydra, Onix has been able to save $4,500 yearly.
Onix also contributed to another ERP solution development. uCat was the first Ukrainian unified electronic catalog of products. The software facilitated the exchange of current product information between manufacturers, suppliers, and retailers, promoting data standardization and improving business efficiency.
In 2019, 53% of retailers in Ukraine, including Onix's client METRO UA, were using the catalog data to update their lists of products daily.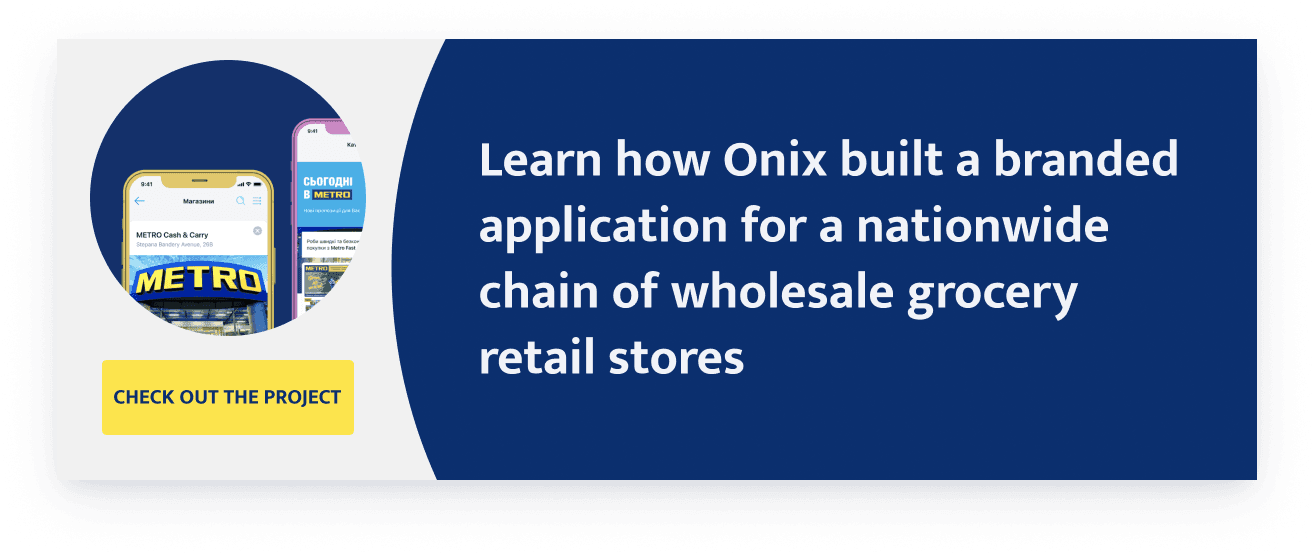 Over 300 suppliers were generating specifications and product cards in uCat.
When users entered the product information according to the international standards, e.g., Global Product Classification and Global Data Synchronization Network, and the requirements for the specification and organization of the supply chain and commerce, the system would check the info and send it to all connected retailers.
The unified place for managing product data allowed to
eliminate manual data input
use correct and verified product data
update data easily and quickly
uCat delivered basic product content, packaging, commercial, and media information. For ecommerce, it offered assistance in creating content.
It must be clear now that ERP is a crucial asset for growing businesses and multinational corporations across industries and sectors. If you are not convinced yet, let's break down ERP's value for businesses of all types and sizes.
So, how does ERP transform business systems?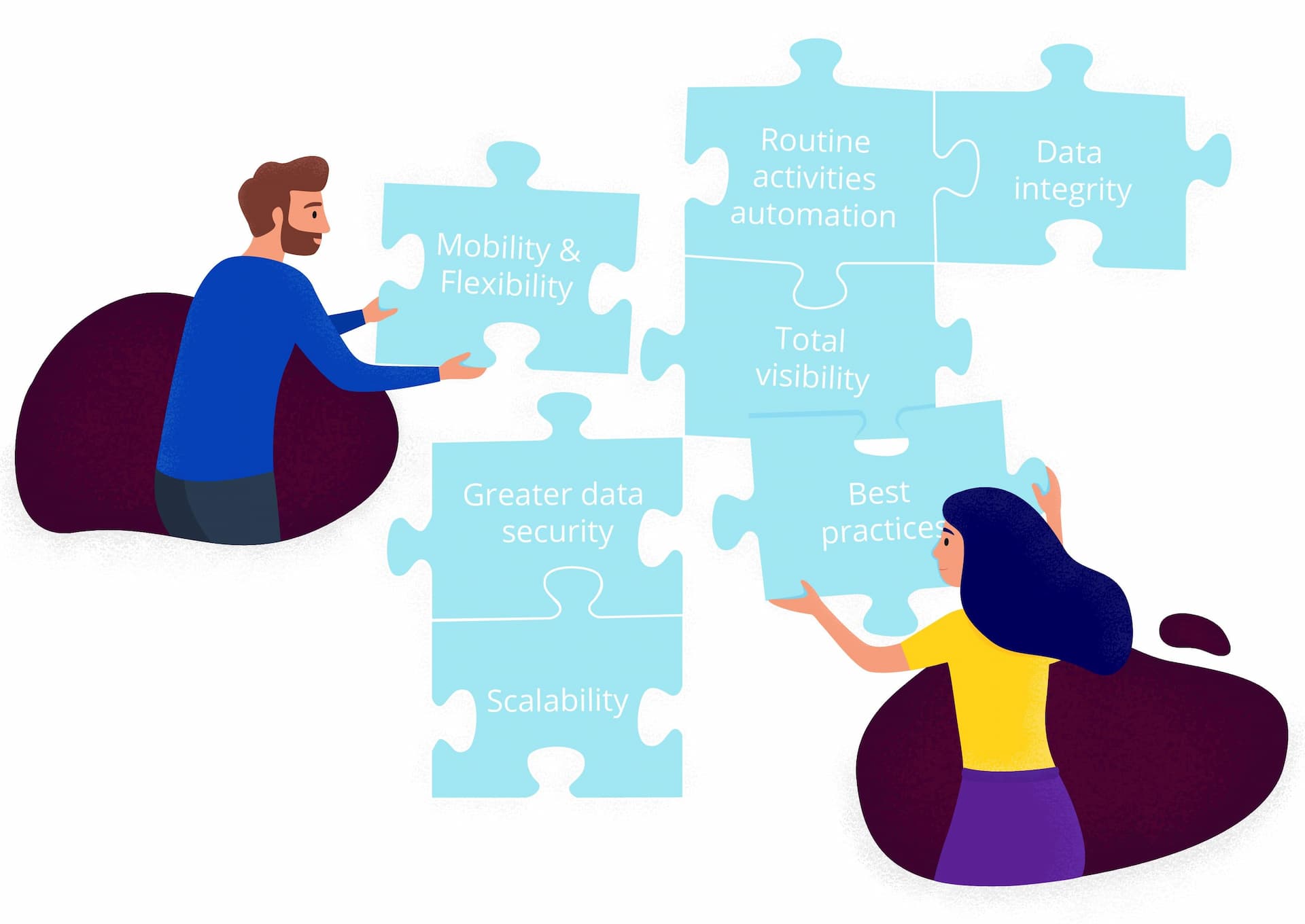 The Primary Benefits of ERP System Implementation
1. Total visibility is the first-cited benefit of ERP software. It easily allows the management access to data on every process from every department. They can track inter-departmental processes and handle and control everything on a more precise level.
2. Companies collect data more efficiently. ERP systems eliminate data duplication and ensure data integrity with a single source of accurate real-time information.
3. Because many data tracking processes are automated, friction, errors, and costs can be reduced significantly.
4. The "one source of truth" also means a unified reporting system for every process and easy generation of reports and analytics. ERP reporting tools use advanced filters and analytics to sift data for inconsistencies and duplication. Reporting becomes faster and more customizable. All that means the ability to respond to complex data requests more efficiently.
5. A complete picture of the organization's processes at any moment empowers managers to make crucial decisions quickly and more confidently. A clutter-free and easily understandable interface of ERP software with spreadsheets, charts, and graphs further facilitates decision-making. 
6. Managers can make more realistic estimates and useful forecasts.
7. Some ERP systems permit the integration of third-party services into a unified whole. SaaS helps businesses integrate existing apps or export their ERP data to other business apps for a more streamlined workflow. 
8. ERP software can unify a company's IT costs and improve efficiency. Instead of several systems that need dedicated staff, infrastructure, etc., companies can concentrate all these costs in one system. As ERP vendors provide regular updates, patches, and troubleshooting, their clients can save on maintenance.
9. Using a single system reduces training requirements for end-users and related costs. 
10. Many vendors offer business intelligence tools with their software. Advanced ERP solutions use machine learning and predictive algorithms to dig into big data. Access to high-quality data and real-time analytics permits deeper insight into business operations. The leadership can identify operational strengths and problems, optimize processes, plan and make better-informed decisions based on trends and metrics, predict demand and supply position, and gain a competitive edge.
11. Deeper insights into a firm's spending enable the discovery of profit trends and times of unusually high spending, improve cash flow, reduce costs, and increase profitability. 
12. ERP platforms facilitate communication and cooperation between departments and link local workstations together. The process is streamlined by opening access to relevant data from all departments and providing real-time project updates.
13. When all business units work together using real-time data, they get a collective vision and the tools to make proactive decisions. When processes are streamlined and critical metrics are closely monitored, disruptions, delays, and breakdowns can be predicted and prevented, issues resolved faster, and damage minimized.
14. By helping users navigate complex processes, automating tasks, preventing data re-entry, and improving functions like order completion and delivery, ERP software reduces business complexity and increases efficiency and productivity.
15. The improved synergy drives employee engagement, teamplay, innovation, and efficiency.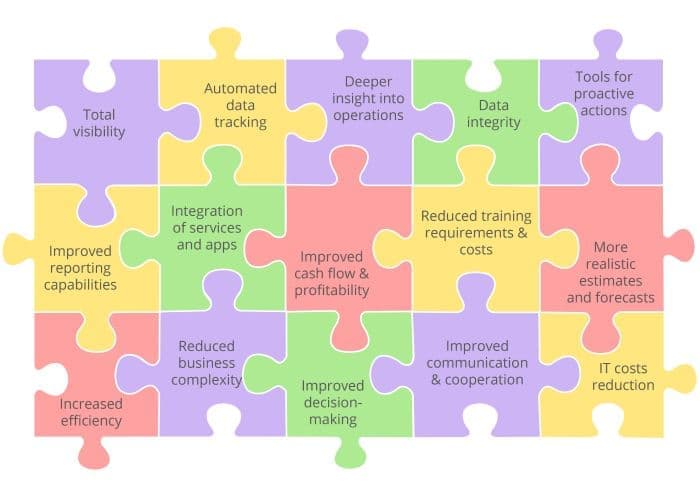 16. ERP software reduces the time and effort required by employees to carry out their daily activities, e.g., invoice creation, report generation, etc. The elimination or minimization of repetitive and manual processes enables team members to focus on other pressing projects and revenue-affecting tasks. 
17. ERP applications assist in tracking employees' productivity and learning.
18. Employees now expect to be able to do their jobs anywhere, e.g., at home or on a commuter train. Cloud ERP enables them to access the system through any browser and on mobile devices. The systems also promote collaboration between remote teams and headquarters, which is particularly valuable for offshore units.
19. An ERP solution can assist with handling different languages, currencies, and accounting standards. It helps multi-location businesses to provide better customer service and support comprehensive management of new processes and departments.
20. Most ERP systems are built with an industry's tried-and-true processes in mind. These best practices help individual businesses standardize their methods and systems, enhancing productivity and efficiency.
21. In the case of moving physical inventory and production, the benefits include shorter lead times, more on-time deliveries, and improved demand forecasting, inventory management, and procurement. Supply chain management features help eliminate costly mistakes.
22. Unified insight into sales, production, and delivery schedules promotes stock levels optimization, which reduces overages involving inventory and production and improves profitability.
23. Because all customer information is centralized and streamlined, the sales team can better concentrate on customer relationships. The end-to-end tracking and insight offered by ERP solutions can enhance interactions, from targeted marketing through late-phase customer service.
24. ERP applications that support ecommerce integration help businesses better handle web-based order processing and customer interactions. Marketing automation and contact center software will ensure consistent communication.
25. Good ERP systems are flexible and configurable. Their packages are tailored based on the number of employees or users and unique requirements and can adapt to changing needs. You won't have to buy a new solution when the situation changes.
26. Optimally structured systems elegantly accommodate and facilitate the company's growth. Clients add more modules as their business evolves. Whether they add new users, expand their customer base, enter new markets, or roll out new departments or products, adding new functionality should be easy. An ERP solution also eliminates the "fragmentation" when multiple software systems are used to cope with a company's initial growth.
27. Data security is another great benefit of ERP software. A single input system and repository of information, along with firewalls and restriction controls, improves the accuracy, consistency, and security of a company's information. Access points are tightly monitored. Administrators can quickly deactivate the access of terminated employees, grant permission to new ones, lock in sensitive data, and spot unauthorized actions or suspicious activity patterns in the system.
28. Cloud-based ERP offers an extra layer of security because the providers employ 24/7 security experts to protect their servers. The database systems of cloud and on-premise ERP platforms also enable centralized backups of critical and sensitive data.
29. ERP solutions relieve the burden of meeting regulatory compliance requirements, e.g., in the manufacturing industry. Many feature built-in regulatory process standards and compliance reporting and subscribe to reporting protocols for financial accounting, product regulations, and data security. Some ERP vendors take specific regulations into account, keep track of industry regulations, and monitor changes in compliance.
30. ERP can also automate compliance reports to cut down the cost of regular audits.
Final Thoughts
Forward-looking entrepreneurs can't ignore the importance of ERP software anymore while their competitors are reaping its multiple benefits. An ERP solution may require a substantial investment, but the resulting savings of funds and other advantages fully offset it. ERP software drives efficiency, boosts productivity, reduces human error, increases profitability, and makes a business more competitive.
The market doesn't lack quality ERP business software solutions. Most SaaS vendors offer scalable sets of modules that address main business areas. Cloud-based software with monthly pricing plans is accessible and practical even for small businesses.
Onix has seen extensive benefits from implementing a custom-built system. Hydra has dramatically improved project management processes, enabling the company to concentrate on the clients' needs and to keep up with the business growth.
Not every firm, however, needs full-fledged ERP business software implementation. Sometimes, a professional services system or a project management solution is sufficient.
Whatever you are looking for, please feel free to contact Onix. After an honest assessment of your organization's needs and pain points, we would suggest, design, and build a system that should give your business the most potential to grow.
FAQ
What is the role of ERP in business systems?
ERP software facilitates centralized management and automation of an enterprise's core processes, integrating all aspects of its operations for optimal performance. By collecting, storing, managing, and interpreting data from all units and coordinating its flow between them, ERP software provides a single source of truth for all of its business systems.
What do ERP applications do?
ERP-covered business processes include, but are not limited to:
Human resources
Customer relationships
Finance
Sales and marketing
Inventory management
Supply chain management
Project management
Compliance monitoring
Data analysis
Business Intelligence
Reporting
When is it necessary to implement ERP to transform business processes?
It is good practice to implement or upgrade ERP systems at the time of growth, adopting a new strategic roadmap, or mergers or acquisitions. Multiple issues, such as accounting difficulties or outdated software that hinders core business processes, also signal that your business needs a (new) ERP system.