Social media live streaming is becoming an essential part of virtual communication. When almost every social network has its live stream options — Facebook Live, Instagram Live, and others — society adjusts to a new way to engage with the world. While users actively explore ways to share their lives with the world, brands tune up their marketing strategy to glean the benefits of live streaming on social media.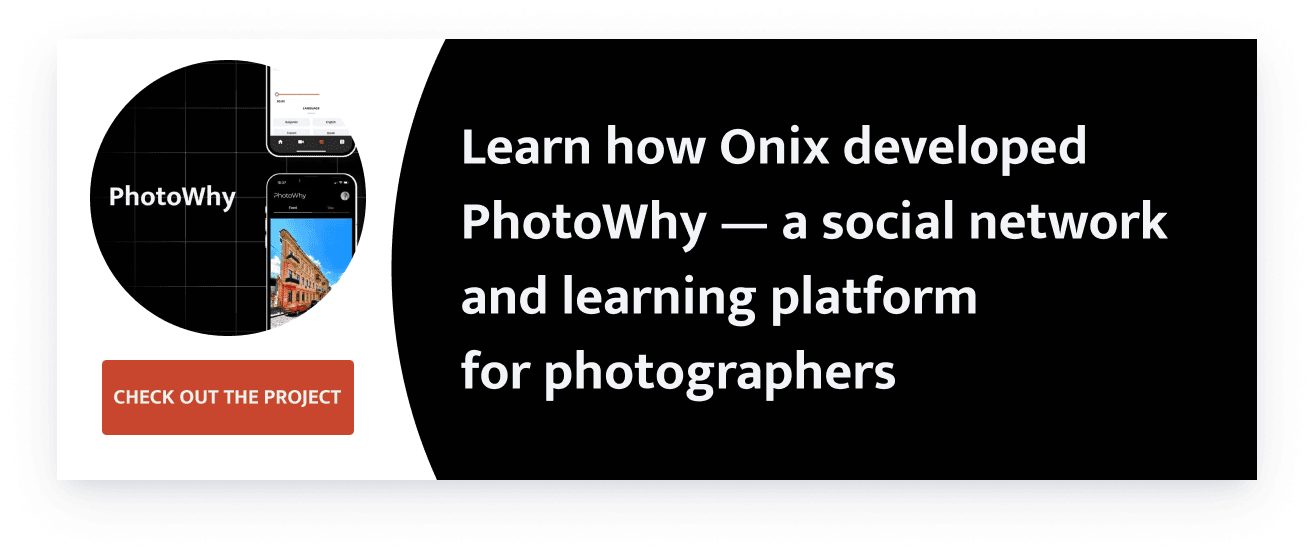 TikTok is the star of this trend. Launched in 2016, the social network has witnessed remarkable financial success and growth. By the end of 2023, its total gross revenue has soared to approximately $870 million, signifying a substantial increase compared to the previous statistics. As a result, it has solidified its position among the top 5 social media platforms worldwide, reflecting its expanding influence and popularity in the digital landscape.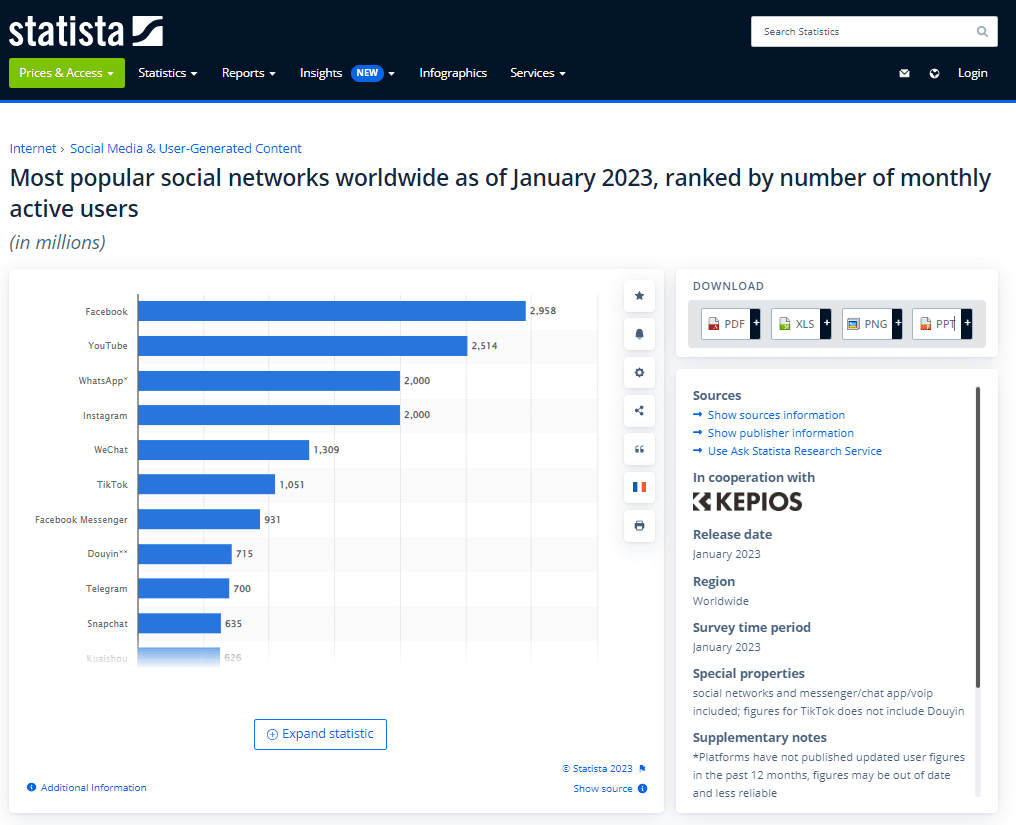 TikTok shows that a pinch of creativity, a friendly user interface, and a smooth user experience can be a winning card. In this article, we will describe the features that make it so attractive, and some points to consider before building such an application.
Why Is Social Media Live Streaming in Such Great Demand?
Despite the existence of many mobile messengers and constant virtual chatting, we still want something more realistic. A live broadcast is special because it adds a human touch to virtual communication that text and pictures cannot provide. As of 2023, according to updated statistics from TwitchTracker, Twitch has experienced significant growth in its viewer base. The platform now boasts an average of 2.1 million concurrent viewers, representing a remarkable 52% increase compared to 2019. This surge in viewership reflects the continued popularity and appeal of live streaming on Twitch. Let's not forget that Twitch is a live streaming platform for games and gamers only. Imagine how many views a live stream on Facebook, which is not limited to any specific audience, can gather?
Marketers are paying attention. As of 2023, the landscape of online video consumption has evolved. According to the latest data from Limelight, internet users now spend an average of 8 hours and 12 minutes per week watching online videos. This notable increase in viewing time presents an even more significant opportunity for marketers to captivate the attention of potential consumers. By leveraging live streaming capabilities and sharing high-quality videos across diverse social media platforms, marketers can create captivating content that has the potential to secure prominent placements in users' news feeds.
How TikTok Changed Live Streaming on Social Media
TikTok allows creating a great deal of video content in a very little time. The app combines a piece of a music app, a video app, and a social network. Any person with almost any mobile device can become a user and start posting videos right off the bat. The video cannot be longer than a minute, which makes TikTok similar to Twitter, but for video content.
The app aims to help users share their fun moments and creativity. It is filled with various filters, beauty effects, stickers, masks, music tracks, and other tools for editing. Viewers can respond with similar short videos, comments, or reactions. It is also possible to stream live events on TikTok.
According to the statistics by SensorTower, TikTok downloads have continued to surge, surpassing 2.5 billion by the end of 2023. This impressive figure solidifies TikTok's position as one of the most downloaded apps globally. In the previous year, it held the third spot in terms of global downloads, trailing only WhatsApp and Messenger. Notably, Facebook and Instagram maintained their positions in the rankings, securing the fourth and fifth spots, respectively. These trends highlight the ever-growing popularity of social media streaming as a prominent trend in today's digital landscape.
Copycats have an uphill battle to compete as TikTok seems to have gathered the best from all major social media platforms.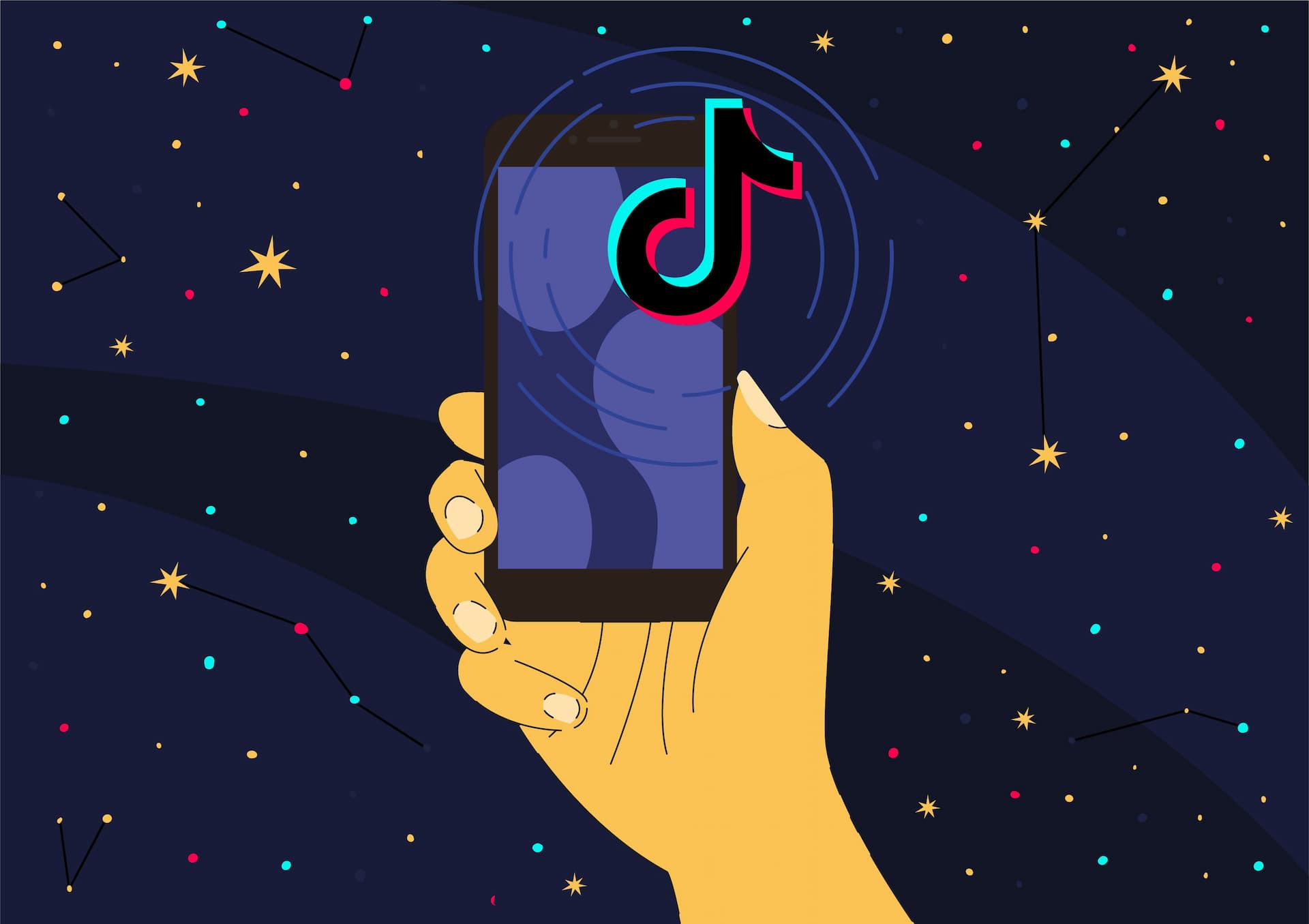 What Makes TikTok a Unique Live Streaming Social Network
A social media platform needs something that distinguishes it from the others. Instagram is primarily used for publishing high-quality photography, while Tumblr offers static visual content and is about creating art. Despite the ability to stream on Facebook, users still feel that it is mostly about textual content. Snapchat is a great example of 'features at work': this app pioneered trending still animated augmented reality 3D masks and filters. 
TikTok gives users many ways to create diverse content, and they do not need loads of editing apps to do so. They don't even need to polish their content to perfection. 'Real people. Real videos' is TikTok's motto, and the app proves its loyalty to simplicity. Just scroll the 'Trending' page and see all those people, just like you, posting videos of their real lives. Like it's trying to say: it doesn't matter if you're not perfect, nobody is. Instagram doesn't have that sort of attitude yet.
TikTok catches the attention of a specific audience, though. It comprises mostly teenagers and young adults, so-called Generation Z. Having grown up with mobile devices, they are very comfortable with all that is digital. A report by Common Sense Media states that 84% of teenagers own smartphones, which is a huge pool of potential content creators and consumers. Generation Z likes the content on YouTube and Instagram, including live stream videos, more than on Facebook. 
The Features that Make Streaming Videos on TikTok So Appealing
It's time to dive into the features that have made the mobile app so popular.
1. Easy registration. Log-in through social media networks is a simple method that is used commonly today. It's good to simplify registration by adding the possibility to register through different social networks. There are also more traditional ways through e-mail or SMS. However, it is possible to watch videos on TikTok without registration, although unregistered viewers can't leave comments, reactions, or likes.
2. Video feed. Algorithms of news feed in TikTok rotate the content in real time. Users can watch videos created by users from different parts of the world. It is possible to limit that feed to their approximate area or some hashtags. Over time, TikTok learns what they like, so their video feed becomes increasingly personalized.
3. Search options. Users can search not only by location or hashtag, but even by the song that was used in video content. 
4. Content creation. TikTok empowers content creators to film short videos and edit them on the run, but they can also use a ready one and edit it to their liking. It's also possible to upload and edit videos from the device. 
5. Live streaming events. Much like Instagram Live or Facebook Live, TikTok allows users to freshen up communication with their followers. People love to stream videos and watch others' live video streams. 
6. Reactions recording. This trend blossomed on YouTube long ago: a user sits down and records their reaction to somebody's video. TikTok makes it easier: the mobile app has special options for such responses.
7. Monetization. Much like YouTube, TikTok enables users to earn money if the channel becomes popular.
8. Social media features. TikTok has a built-in messaging system and allows users to share their creations to other social media platforms. 
9. Analytics. Content creators don't need a business account to see how their channel is faring. Any user has easy access to analytics, where they can see what their subscribers like most. Then, they can adjust their content strategy accordingly to cater to the audience's appetite.
Read Also: Live streaming benefits for business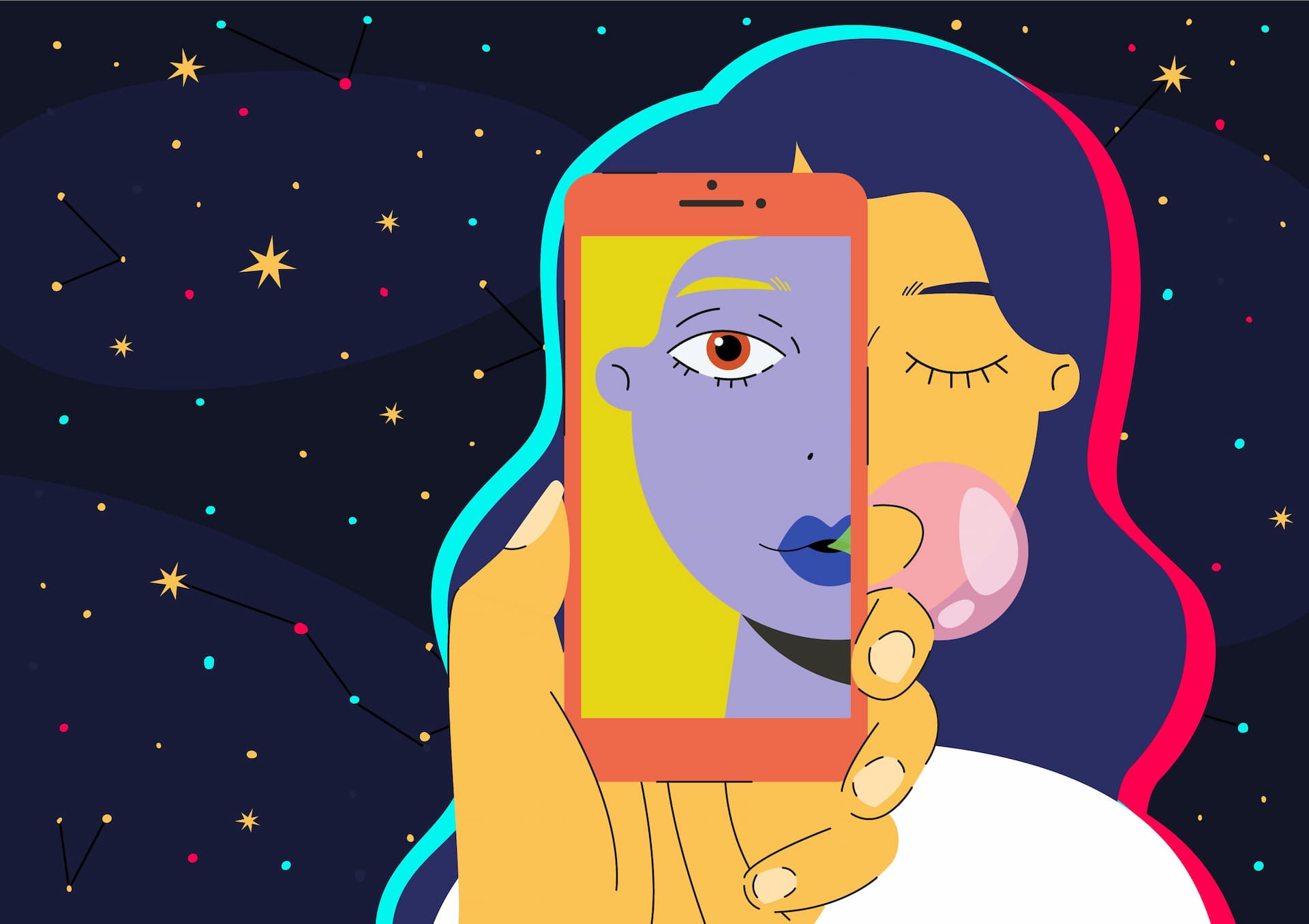 How a Live Streaming Platform Like TikTok Can Make Money
The owners of applications like TikTok take advantage of some of the most lucrative time-tested methods out there:
1. Advertising & Brand Collaborations. Ads are the simplest and easiest way for social media platforms to raise money. Paid options that allow users to eliminate ads are another source of revenue for publishers. 
2. In-app Purchases. Paid features may include exclusive editing and video creation abilities. The basic features are available to all for free, but if users want to upgrade their capabilities, they can do so with a paid subscription.

Things to Consider before Creating a Mobile App Like TikTok
Since video streaming is a part of many peoples' lives now, building a live streaming social network quickly sounds like a big idea. However, before diving into it, it is important to clarify a few points.
1. Decide who is your perfect target audience. Trying to catch everyone's attention is exhausting and a difficult marketing strategy. Whether you target Generation Z or any other group, study their likes and dislikes to better understand what to give them. Also, note that you will have to catch up with your audience's changing needs and tastes to keep them engaged. 
2. Features selection. Once you have studied your target audience and have a better idea of what features they would like to use, it's time to add something that would work as the unique feature of your app.
3. User-friendly interface. Social media live streaming can be complex, so you need to make it as simple and easy for your users as possible. They need to find all the features intuitively. 
4. Stay current. It's pointless to build an app around something that is no longer a trend. An app should be multi-platform to appeal to more potential users.
If designed right, a live streaming social network like TikTok can offer tremendous possibilities to viewers, content creators, advertisers, and its owners alike.
Recently, people could only dream of competing with celebrities. Now you can try to mimic their world yourself. Anyone can be the director of their reality show, have their own audience of fans, and eventually become popular like the stars they idolize. Smart entrepreneurs can capitalize on their desires, dreams, and talents by providing a fun, easy-to-use method for streaming worldwide. 
If you are considering building a mobile app for streaming video content or you have other exciting ideas, please feel free to contact Onix. Let's create something exciting together!