If you plan to make money from building an app or mobile game or need to boost your existing app revenue, here you can find insights into mobile app monetization based on Onix's vast experience in mobile app development. 
How do app developers make money? As of July 2023, paid apps made nearly 3% of apps on Google Play and 5% on Apple's App Store. The prevalence of free apps has been consistent across both platforms for years. On the Amazon Appstore, free Android apps also made nearly 82% as of March 2023. It's clear there are better ways to make money from apps than charging for downloads upfront.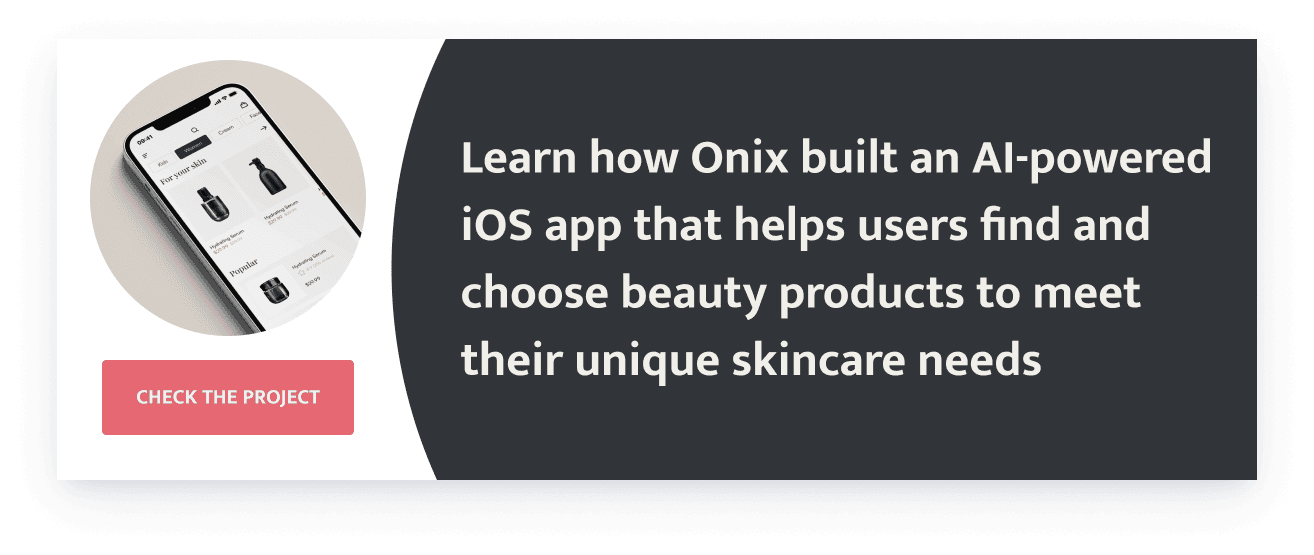 This post explains how to make money from mobile apps that are free to download. If you are toying with an idea of a new product or modifying your app to make the most of it, you're in the right place!
8 Ways to Make Money with Free Mobile Apps
1. In-app advertising
In-app advertising provides the most popular way to make money from mobile apps worldwide.
How does an app make money from advertising? Mobile app developers display embedded commercials within their product and receive payments from a third-party ad network. It's not only lucrative but also easy! 
Six types of mobile advertisements are distinguished:
1. Banners
Banners/display ads of different sizes are typically displayed at the top or bottom part of the screen. Users can keep using the app even with a banner on the screen, but they are still annoying. Moreover, their relatively low click-through rates are a serious drawback as publishers are paid every time a consumer interacts with an ad.
2. Interstitial ads
These full-screen ads containing images, videos, or text are displayed periodically and can be closed by tapping the cross button or opening the promoted page. Interstitial ads often occur at natural transition breaks in messaging, news, and content, or when users open or close the app. In gaming apps, they may appear before or after an expected content or functionality, e.g., changing game levels or between game sessions.
3.Native ads
Native ads are so naturally integrated into an app experience that users hardly perceive them as such. Snapchat's sponsored lenses and branded filters are a great example, but usually, native ads appear in threads as sponsored content or videos. They may target users based on their past actions, interests, locations, and other data, and align with the user's favorite types of content.
Since native ads are the least irritating and intrusive ad form in terms of user experience, they are one of the most efficient types.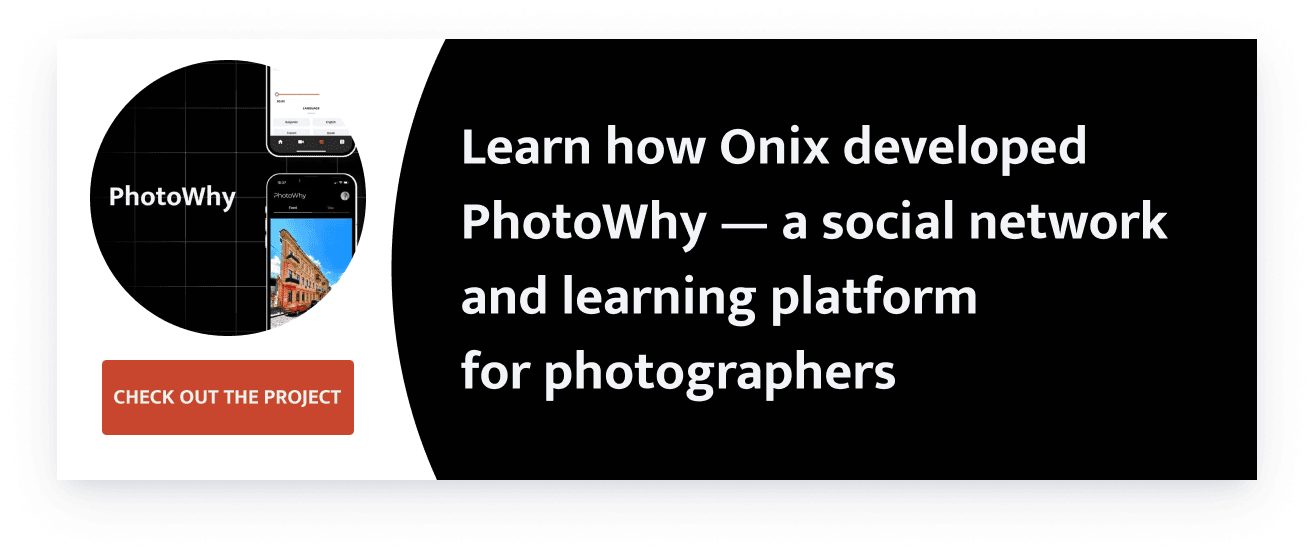 4. Offerwall/incentivized ads
This method implies rewarding users for specific in-app actions, such as ad interactions, filling out a sponsored survey, or content sharing. In exchange, users may receive in-app currency or unlock additional functionalities. The strategy promotes better app engagement and loyalty, and most people interacting with such ads pay attention to the brand behind it. 
According to the category leader Tapjoy, around 15% of the 100 top-grossing apps and 25% of top-grossing mobile games use offerwalls.
5. In-app/in-stream video ads
Short video ads play automatically during natural pauses in the app experience or on-demand. In the latter case, the so-called rewarded video plays in exchange for some in-app perks, such as extra points in a game, bonuses, lives, or additional features. 
ironSource claims that mobile video ad revenue makes 31% of total app revenue.
Playable ads and rewarded videos expose users to advertising in a more entertaining way. According to ironSource, rewarded videos rank highest among users' preferred ad formats (with interstitial video ads coming in a close second). As a win-win option for advertisers and users, they are arguably the most lucrative ad type.
6. Push notification ads
If a user subscribes to news or special offers in the app, it will send them notification ads to the smartphone, tablet, or desktop device even when the app is closed. If the user clicks on the ad right in the middle of their home screen, the app redirects them to the advertising offer. 
Apple App Store allows an app to send notifications for promotions or direct marketing purposes only if the user explicitly gave their consent and can opt out from receiving such messages in your app. The user typically has to opt out or into in-app push marketing during the installation process. 
This promotion tool enables app publishers and advertisers to reach out to subscribers anytime and anywhere and to target user groups with more suitable offers. Push notifications have a high click-through rate (CTR) potential.
How much money do apps make per ad? Actually, more often, it is 'per mille,' which is 'thousand' in Latin, but there are several payment models used in mobile advertising and affiliate marketing:
CPM (cost-per-impression or cost-per-mille). The advertiser usually pays for every 1,000th time the affiliate ad is displayed.
eCPM (effective cost per thousand impressions). It's an estimate of the ad revenue the publisher receives from every 1,000 ad impressions.
CPC (cost-per-click). The publisher receives the payment based on the number of clicks on an ad displayed, typically on a CPM basis.
CPV (cost-per-view). These campaigns are usually applied to video ads. The payment depends on the number of video views or other ad interactions, such as clicks. The more interactions, the more the publisher is paid.
CPI (cost-per-install). With this model, the publisher receives payment each time their user installs an advertised product.
CPS (cost-per-sale). The publisher that advertises a product receives a fixed commission or percentage of the sale after each completed purchase.
App revenue generated through advertising depends on several factors:
the ad pricing model you have selected
the type of mobile ads (for example, mobile video ads drive higher eCPMs than non-video ads)
the location of the targeted audience since, for example, the cost of an interstitial ad for American users may be several times higher than for users based in other countries
the platform (ads displayed in Android apps tend to be cheaper than in iOS apps)
the product's popularity, largely dependent on the app's type and quality and the publisher's promotion efforts
user engagement level, since users should interact with the app frequently to generate enough impressions and ad clicks
the affiliate network company's pricing

North America accounted for nearly 46% of the global mobile ad revenue across selected ad networks (AdColony, AdMob, AppLovin, ironSource, UnityAds, and Vungle) in 2022. The US stood out as the top country for ad revenue on both iOS and Android platforms.
2. Affiliate income and referral marketing
This model is connected with mobile advertising, and mobile ad networks specialize in finding suitable affiliates for mobile apps. Publishers promote a product or display information about an affiliate company through ads or use 'in-app stores' to sell the affiliate's services and products, mostly apps and games. In return, they receive a revenue split based on a cost-per-action model.
Amazon Associates is an example of an affiliate marketing program. App owners select items they'd like to advertise, place links in the app, and receive up to 10% commissions from qualifying purchases and programs.
3. In-app purchases
According to the third-party app intelligence provider data.ai, 42 of the top 50 app publishers in 2022 succeeded at monetization mainly through in-app purchases. This trend is expected to continue.
Publishers may sell a variety of virtual items directly from their app:
Consumable virtual products, e.g., power-ups, health points, and extra bonuses. Virtual currencies, often called 'coins,' 'gems,' or 'gold,' are most characteristic of games, but can be used in other types of apps too.
Non-consumable products do not expire and remain in permanent use. Users can buy stickers and icons, have the ads blocked for a fee, unlock new features or game levels, etc. For example, in an educational app, they might pay to open additional functions or tips.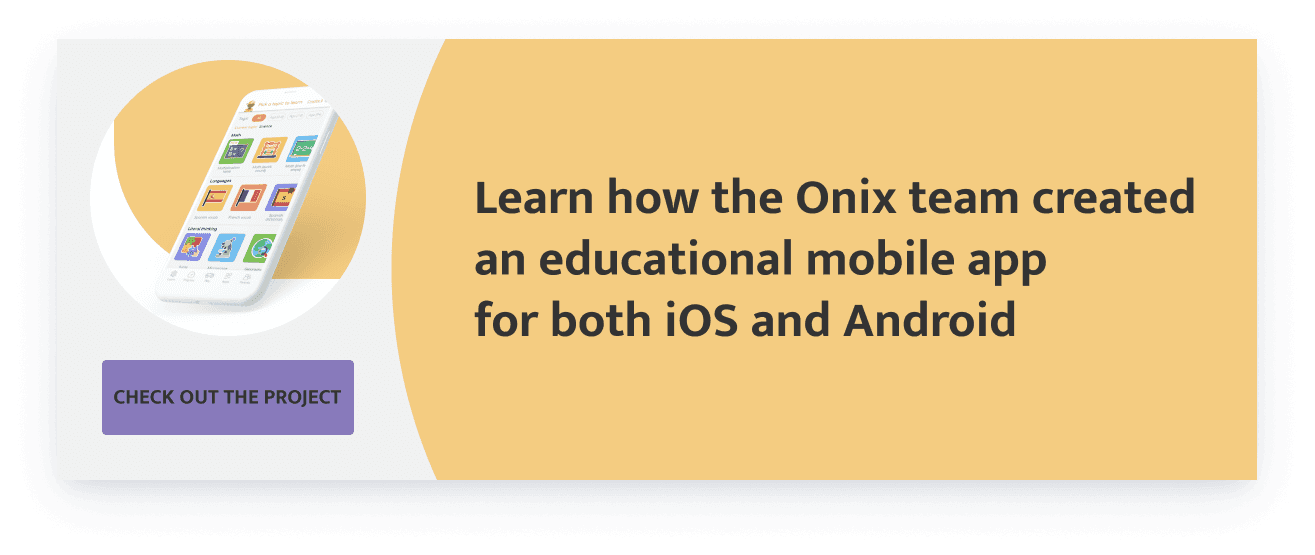 This monetization model requires an integrated payment system.
Subscriptions, which also unlock premium functionality or content for a fee, may be classified as in-app purchases but are a separate monetization method.
4. Subscriptions
The publisher offers a free version of the app with limited content or features or a free trial period. Consumers who wish to continue enjoying the app or full access can pay a fee and subscribe to a premium account. The desired service or content is available for a limited period according to the chosen subscription plan.
Recurring user payments are a reliable revenue stream and increase customer loyalty and engagement. However, services relying on subscriptions need vast audiences willing to pay and must provide excellent services or content to keep them engaged. 
Non-gaming apps seem to generate a larger share of their revenues via subscriptions than games. Cloud services, video/audio streaming apps, and digital news portals often charge monthly or annual fees. Unlimited swipes in dating apps are another example. 
5. Freemium upsell
Games and non-gaming apps often have two versions: light, with limited but sufficient functionality, and full. The free-to-download light version with basic functionalities promotes user acquisition. If users wish to enhance their app experience by blocking ads or unlocking premium features, they have the option to upgrade through a single-time or recurring payment through an app store.
This monetization method is popular in wellness, fitness, nutrition, and educational app segments. Duolingo is a great example.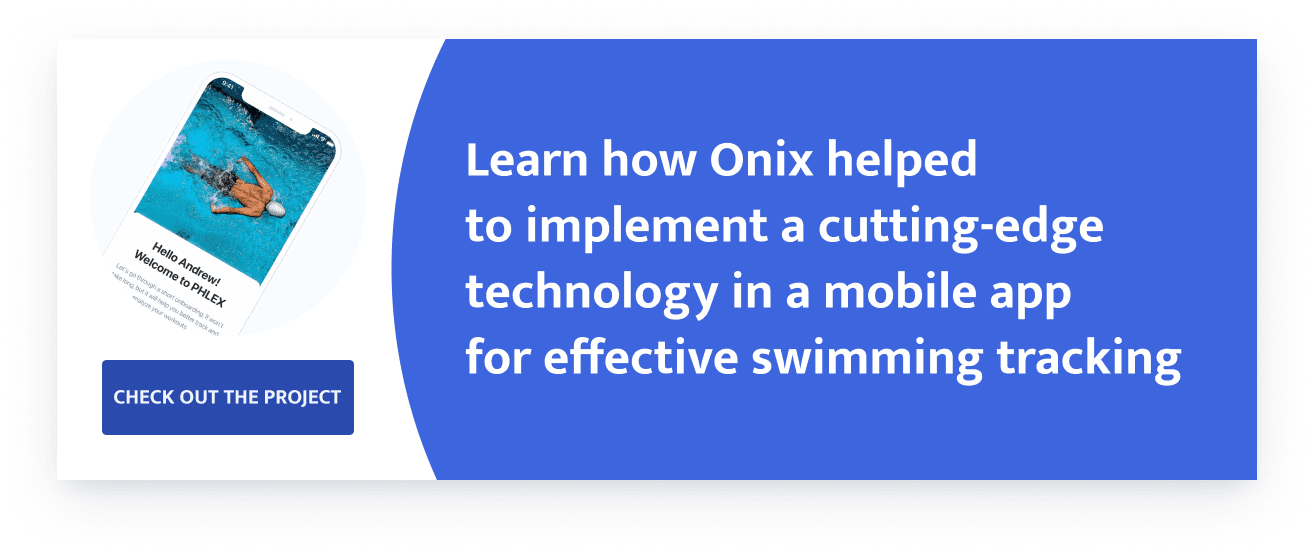 Subscriptions often grow to represent a consistent share of revenues for freemium apps. The trick here is to determine the right set of features to have users hooked on the app but desiring more than the free version offers.
6. Sales of goods and merchandise
Businesses develop mobile e-commerce applications specifically for selling their goods online, e.g., groceries or hotel rooms. However, free apps of other types may also market and sell branded merchandise like toys, t-shirts, phone cases, etc. This method best suits apps with large dedicated audiences. 
LINE FRIENDS is an excellent example of monetizing an app's exceptionally fun visuals and the devotion of millions of fans. Beginners can start small with Amazon's self-service Merch on Demand program. App owner creates and uploads their logos or other artwork to Amazon, and the latter manufactures branded merchandise and creates a product page on Amazon.com at no up-front cost. The mobile app then promotes it while Amazon handles the sales, shipping, and payments of the publisher's royalties.
7.Transaction fees
You can also earn money by making an app that connects businesses with consumers. The owner provides companies and individuals a platform for their commercial or financial activities and charges a small commission.
Owners of travel, fitness, online learning, or doctor appointment booking apps can charge service and transaction fees for all online purchases.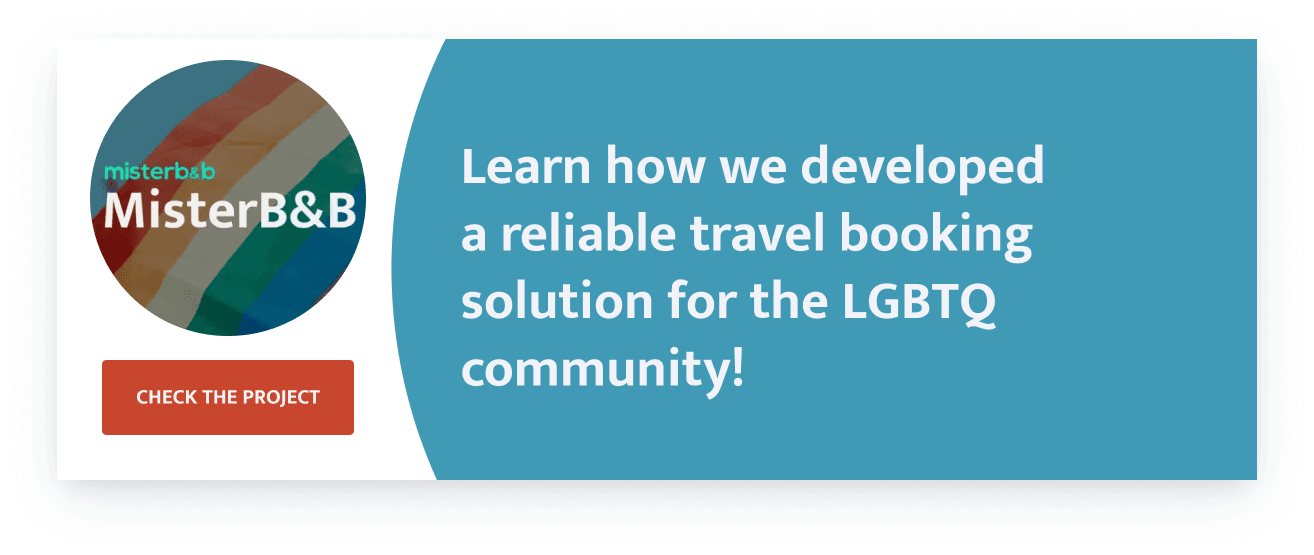 Owners of cryptocurrency or stock trading apps may also generate revenue through small transaction fees.
8. Sponsorship
A mobile app built for a specific market niche with a substantial user base can find a sponsor in a company with overlapping target audiences. If their interests coincide, the mobile app's design, ads, and content is updated to match and promote the sponsor's brand. If app developers research potential partners beforehand, they can publish the app on an organization's or brand's behalf from the onset. 
Either the partners split the app-generated revenue, or the publisher receives a monthly sponsorship fee. The strategy also helps promote the mobile app and expand its user base since sponsors typically have a considerable online presence, social media following, and loyal customer base.
Mobile Ad Networks and Tools that Help Monetize Free Apps
Some of the leading mobile advertising agencies that help developers worldwide make money from free apps include, but are not limited to, the following:
Since 2013, this global ad network has worked with 200+ GEOs, 6,500+ advertisers, and 3,000+ publishers. AdsCompass offers different ad formats that target users by device, GEOs, carriers, OS versions, etc., supports CPC/CPM business models, and is excellent for affiliate and performance marketing strategies. Its Ad Exchange and Self-Served platforms provide multiple collaboration options.
This mobile version of Google's AdSense is one of the largest ad networks. Straightforward and intuitive, it's an optimal choice for beginners. The supported ad formats include banners, interstitials, video, reward, and native ads, and you can choose your ad to feature text, images, video, or interactive media. You can place ads in the app using automatic AI or pick and place them manually where you want and then track your campaign performance by connecting to Google Analytics. AdMob also offers ad mediation if you want to connect with other mobile ad networks.
APS aims to cater to anyone, from a small utility app developer to large enterprise publishers. Its SDK provides access to the Amazon demand and additional buyers competing to place an ad in an app, helping improve CPMs and increase revenue. APS' Connections Marketplace service enables publishers to browse all vendors in one marketplace.
Founded in 2012, AppLovin is currently trusted by 100K+ apps. Namely, its MAX mediation platform allegedly offers more bidders and networks and the largest real-time bidding exchange. The one-stop solution works across Android, iOS, Unity, AdobeAir, Cordova, React, Unreal, and FireOS and supports banner, native, interstitial, and rewarded video ads. Real-time QA and testing tools help determine the most profitable combinations of ads.
Active since 2011 and now part of Digital Turbine, AdColony was built by app developers for app developers. It offers flexible and transparent solutions for real-time mediation and brand and programmatic marketplace demand. Its patented Instant-Play HD video, Aurora HD Interactive video, and other playable technologies enabling premium quality advertising content help drive higher engagement in mobile app ads. HBO, Pandora, Spotify, and Uber are among Digital Turbine's partners.
 Established in 2007 in India as an SMS-based search and monetization business, InMobi has grown into a mobile advertising platform with customers like Unilever and L'Oreal and 570+ million consumers in 160+ countries. InMobi is compatible with Android, iOS, and mobile web, supports banner, native, video, rich media, and interstitial ads, and offers ad campaigns in CPC and CPI with the ability to target audiences by carrier, time, OS, operator, country, channel, or device. InMobi also offers a mediation platform for collaboration with multiple ad networks.
Founded in 2010, MobFox soon became Europe's leading mobile ad network by offering a one-stop, integrated programmatic advertising solution for publishers and advertisers. The MobFox SDK works with all significant SDK-enabled networks and plugins, including Unity, Cordova, AdobeAir, and GameMaker, and facilitates work with all advertising formats. Customers can target audiences pre-grouped by geography, carrier, channel, age, gender, lifestyle, relationship, native language, and even education, or create custom audiences. 
Founded in 2013 in Israel, Moburst has grown from mobile-first to the world's leading full-service digital agency. Using cutting-edge technology, the firm has helped 600+ products, including brands like eBay, Google, Pfizer, Samsung, and Uber, with acquisition and app store optimization for iOS and Android platforms. Moburst also creates in-app ads, including video and native ads.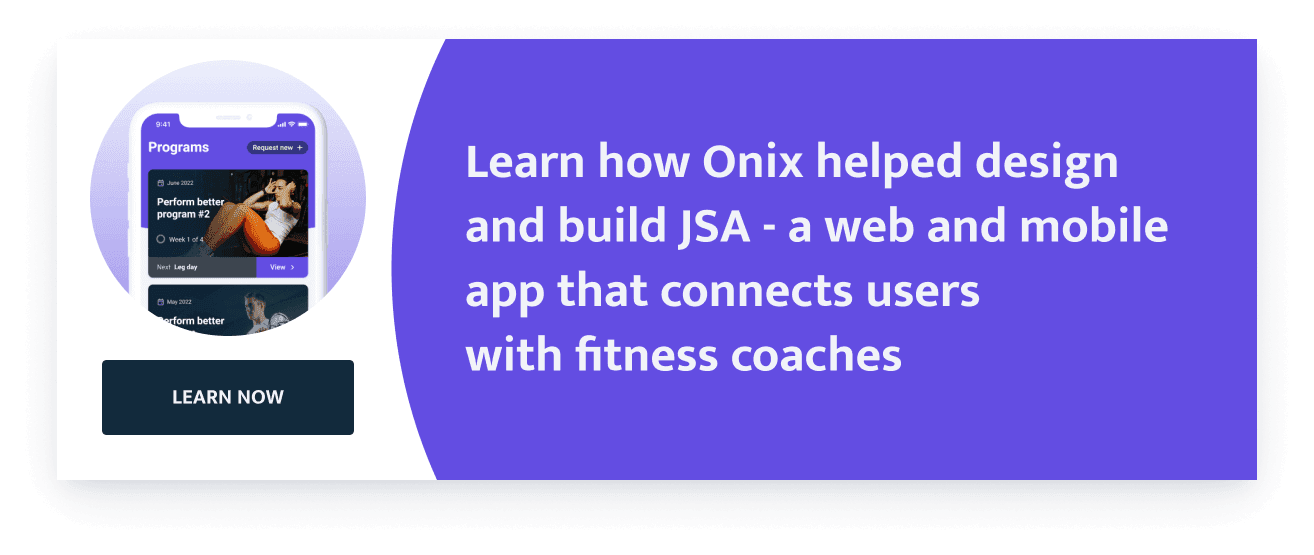 This mobile ad network, founded in 2014, uses programmatic advertising driven by data science, artificial intelligence (AI), and innovative technology. The company has offices located throughout Asia and serves 200+ clients.
Read also: How artificial intelligence will transform your business
Founded in 2005, Smaato currently boasts 1.3 billion unique users and 1,800 billion ad requests monthly. Its powerful, free-to-use ad server gives publishers greater control and better reach for video, interstitial, banner, interactive, and rewarded ads. Switching to it allegedly results in a ~30% uptick in revenue. The Smaato Publisher Platform supporting real-time bidding and automatic optimization of demand sources empowers publishers to find the highest-paying advertisers for their mobile app.
Tapjoy is the industry leader in the offerwall category. True to its name, the ad network connects publishers with top advertisers while rewarding mobile users with virtual currency for interactions with interstitial ads, playable ads, content lock, and offerwall ads. This allows for the monetization of Android, iOS, and mobile web users who don't wish to use real currency in gaming apps. Tapjoy's eCPMs for Android in the US allegedly exceed $1,000, and its fully custom, native offerwall deployments drive up to 30% more revenue than generic alternatives. Tapjoy supports CPC, CPI, and CPM pricing models and offers real-time reporting.
Unity Ads is arguably the most recognized mobile gaming app monetization solution, reaching 35+ million players in 128 countries. The service is compatible with iOS and Android platforms and with Adobe Air, Corona, Marmalade, and other game engines. It supports banners, interstitial, video, and augmented reality ads, as well as in-app purchases. CPM and CPI campaigns can be targeted by connection, country, or OS. You can also set up Unity Ads to work with plugins from SkyRocket, MoPub, or other mediation companies.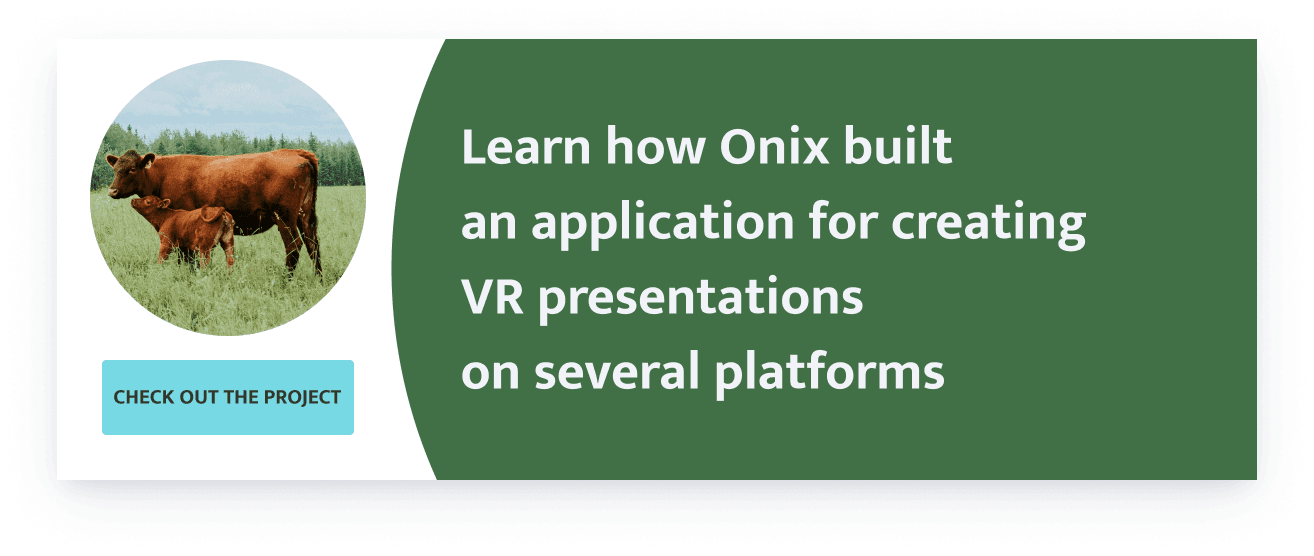 This part of the Yahoo Developer Network offers a flexible ad-serving platform with access to thousands of high-quality Yahoo Gemini advertisers for mobile app and game developers. It's easy to set up and use and helps create video, rewarded, and native ads. A lightweight SDK quickly integrates with iOS and Android frameworks, and Flurry Analytics provides reporting and management tools. Publishers can create.
Established in 2012, Zoomd helps advertisers and publishers achieve their conversion KPIs through a patented SaaS-based advertising platform. A single platform with a 90% global reach through 600+ integrated media sources, including TikTok, Facebook, Twitter, and Google Ads, touches 250 million devices every day.
Which Mobile Platform to Choose to Create an Application and Earn Money?
Our answer to this question will be "both!". However, if you are torn between iOS and Android app development for any reason, certain industry insights and trends can still help you make the best decision for your unique business.
It may depend on the type of your app and the intended monetization strategy. For example, a cloud SaaS, video/audio streaming service, or online media may earn more money by making an app for Apple's App Store.
The top subscription apps on App Store have been consistently generating significantly more user spending than the top subscription apps on Google Play. Subscription revenues generally increased to $17.1  billion in 2022, and App Store was responsible for 77% of that revenue. iOS app subscriptions generated $13.2 billion in 2022, more than three times higher than Google Play's subscription revenue of $3.9 billion.
Interestingly, conversion rates to a subscription model are more than 50% higher among Apple users than Android users, although both have accelerated, primarily thanks to paywall optimization.
If you bet on in-app purchases, iOS seems a better choice again. Data.ai estimated in-app spending in 2022 at $83 billion for iOS apps and "only" $46 billion for Android apps.
There's a popular opinion that Apple customers earn higher incomes, spend more time on their smartphones, and spend more money than Android users. Stereotype or not, but mobile app spending is expected to reach $125 billion on the Apple App Store by 2027, compared with $60 billion on the Google Play Store.
Apple's ecosystem has also demonstrated greater stability and resilience. For example, while App Store saw a 1.22% increase in total revenue from apps and games in 2022, Google Play's revenue was down 11.6% year-over-year. 
As for the commissions for developers that sell in-app digital goods and services, Google's and Apple's policies differ. App Store collects a 15%-30% commission from all transactions for app purchases, in-app purchases, and in-app subscriptions: 30% in the first year and 15% afterward for subscriptions.
Google Play charges 15% for the first $1 million of revenue earned by non-gaming app developers each year and 30% on every dollar generated beyond the first $1 million. If publishers opt out of Google's payments services, they will still have to pay a 12%-27% cut of the revenue to Google (plus their payment processor's fee).
If you intend to rely on in-app advertising, the current situation is the opposite. A 2022 report by mobile marketing measurement platform Tenjin revealed that Android applications took over the leadership in advertising revenue from iOS apps.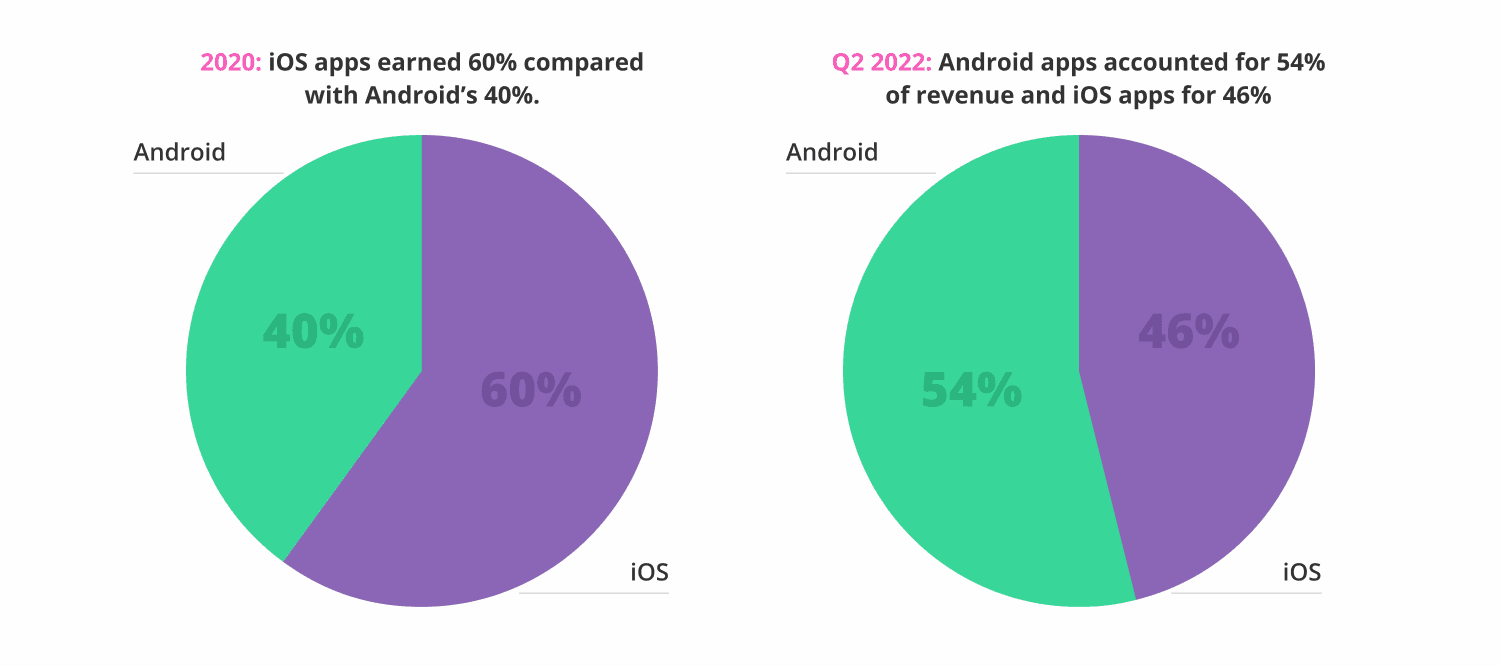 One of the likely reasons behind the iOS apps' decreasing ad revenue is the introduction of App Tracking Transparency (ATT). Developers now must ask for user consent to show them personalized ads. Liftoff and AppsFlyer's report has found that less than 50% of users opt in, typically if they are presented with a good reason and a better experience. This results in lower eCPM and total ad revenue.
However, Google also updated its Play Store policies in July 2022, introducing new limitations on using interstitial ads. This can result in further changes in ad revenue distribution.
Let's review some more mobile app monetization trends. 
Latest Trends in App Monetization
According to a data.ai report, global mobile app spending exceeded $500 billion in 2022. 66.8% ($336 billion, a 13.8% increase on 2021) came from advertising; 33.2% ($167 billion) was derived from in-app purchases. Advertising is likely to remain a leading monetization method.
North America accounted for nearly 46% of the global mobile ad revenue across selected ad networks (including the above-mentioned Digital Turbine's AdColony, AdMob, AppLovin, and  Unity Ads) in 2022. The United States stood out as the top country for ad revenue on both iOS and Android platforms.
The 2020 In-App Advertising Market Research Report by Market Research Future (MRFR) expected the market to grow at a CAGR of 17.32% and acquire a valuation of approximately $312.5 billion by the end of 2030.
MRFR predicted that Android will be the market leader due to the higher number of free Android applications using in-app advertising that will grow at the quickest rate over the forecast period. They also expect that video ads will dominate the market.
Verified Market Research predicted even greater growth for the in-app advertising market: growing at a CAGR of 19.96% from 2021 to 2028, it may be valued at nearly $545 billion by 2028. They also identify Android apps and interstitial ads as the fastest-growing segments over the forecast period.
According to Fortune Business Insights' report, the mobile advertising market is projected to grow from $144.08 billion in 2022 to $621.63 billion by 2029, at a CAGR of 23.2% in the forecast period. The video advertising segment should grow the fastest.
Non-gaming apps have been driving mobile advertising revenue for years. In 2022, out of $336 billion of the overall ad spending on mobile apps, non-gaming apps accounted for 65% and games accounted for 35% of the revenue.
A major shift in the traditional ratio between the games' and non-gaming apps' profitability might be coming. Games accounted for over two-thirds of total spending on the US App Store five years ago. However, according to Sensor Tower's Q2 2022 data digest, spending in non-gaming mobile apps has grown twice as fast as in games, at a CAGR of 40%, since June 2014. Finally, in Q2 2022, iOS users in the United States spent more in non-game apps than in games for the first time ever.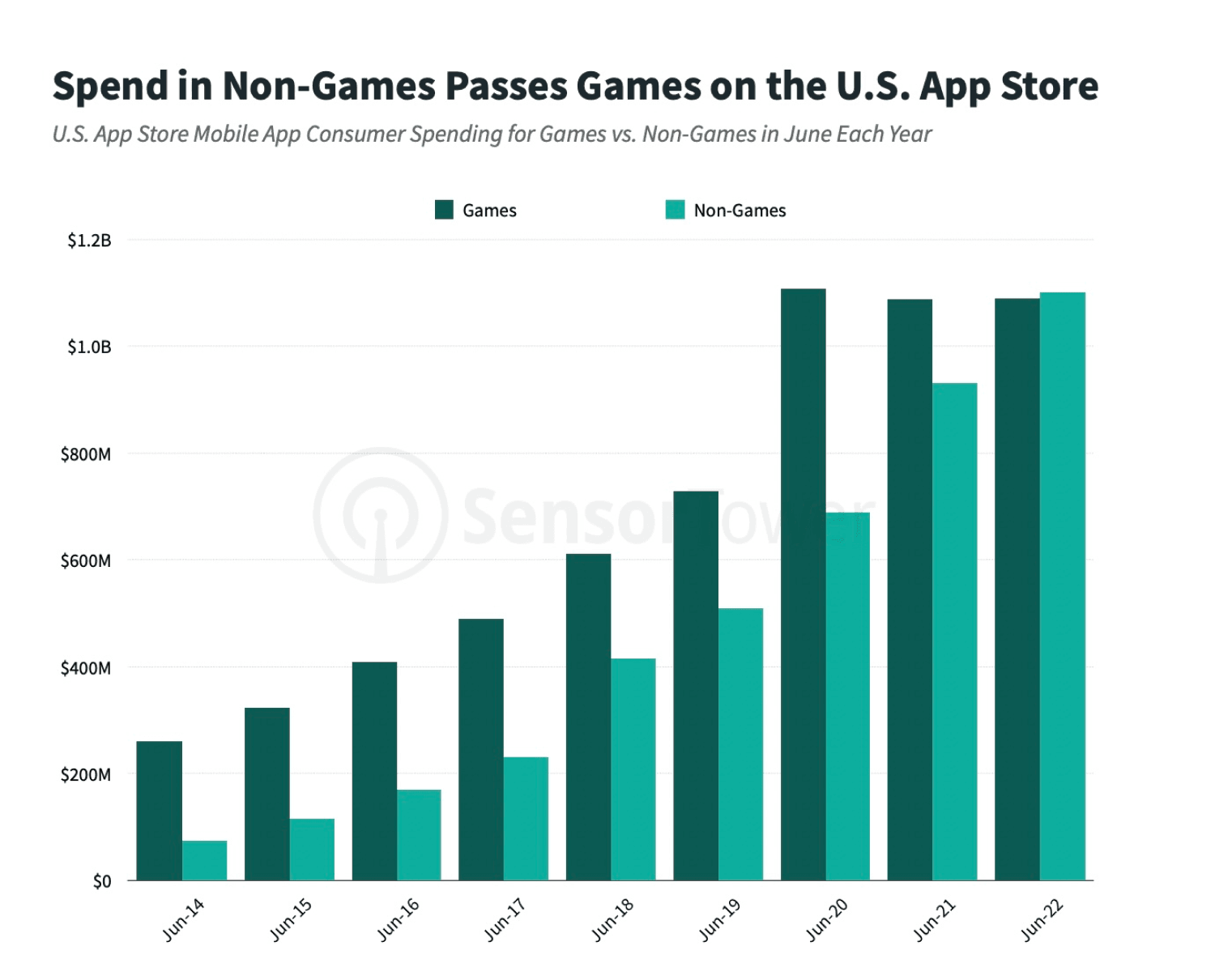 This trend was not observed on Google Play in the US. In Q2 2022, games accounted for $2.3 billion in consumer spending compared with about $1 billion generated by non-game apps.
In the first half of 2023, mobile games beat non-gaming apps again, generating $40.9 billion against other apps' $26.6 billion.
The non-gaming apps' increasing adoption of subscriptions may partly explain the increased share of spending in the US App Store. Subscriptions are the primary driver of these apps' revenue growth, showing that Apple has created a subscription economy allowing a broader range of apps to generate sizable revenues.
According to data.ai, the top publishers' strategies combine one-time purchases with recurring subscriptions.
The latest data from Liftoff and AppsFlyer in the State of App Marketing for Subscription Apps report revealed that the share of mobile games using a subscription model almost tripled between January 2022 and April 2023, from 11% to 29%.
According to the same report, consumer spending in subscription apps has risen by 35% on iOS and 22% on Android in 2023. This trend is expected to continue as well. 
Simultaneously, spending on user acquisition for subscription apps has decreased by 30% and 41%, respectively. 
"Despite the economic downturn, app marketers should feel assured by our latest findings – which show a rise in consumer spend and revenue growth per user, especially where subscriptions are concerned," said Liftoff senior content marketing manager Scott Reyburn.
Indeed, after the first-ever 2% drop in global mobile consumer spending in 2022, the first half of 2023 saw it grow again. In-app spending rebounded with 5.3% year-over-year growth, reaching a record $67.5 billion for the first half of 2023. App downloads were also up by 3.2%. This is excellent news for app publishers and those who expect to rely on the app ecosystem to sustain their business.
How to Make Money from a Free App: Final Tips
Advertising is likely to remain the go-to way to earn money on free mobile applications. Mobile advertising spending has been booming over the past decade and is projected to approach an astounding $400 billion by 2024.
The right selection of ad formats and placement of ads may create excellent revenue opportunities without jeopardizing user experience. Interstitial, video, and rewarded ads seem to be preferable types. In any case, mobile ads pay well only in apps with large audiences, so a startup may need to wait before in-app advertising generates a stable high income.
The majority of top-grossing apps combine ads with in-app purchases for revenue generation. Purchases of in-app resources, subscriptions, and freemium upsell are among the highest-earning monetization methods. Transaction fees, online sales, or sponsorships may complement these.
Every method has its limitations, pros, and cons, and there is no one-size-fits-all solution. The trick is in devising a combination most suitable for your unique product. Here are a few essential tips, though:
The monetization plan should align with your product's business purpose and be relevant to your targeted audience. Only a clear picture of the potential users allows you to tailor the product to their needs. It's vital to know what delights and what irritates them.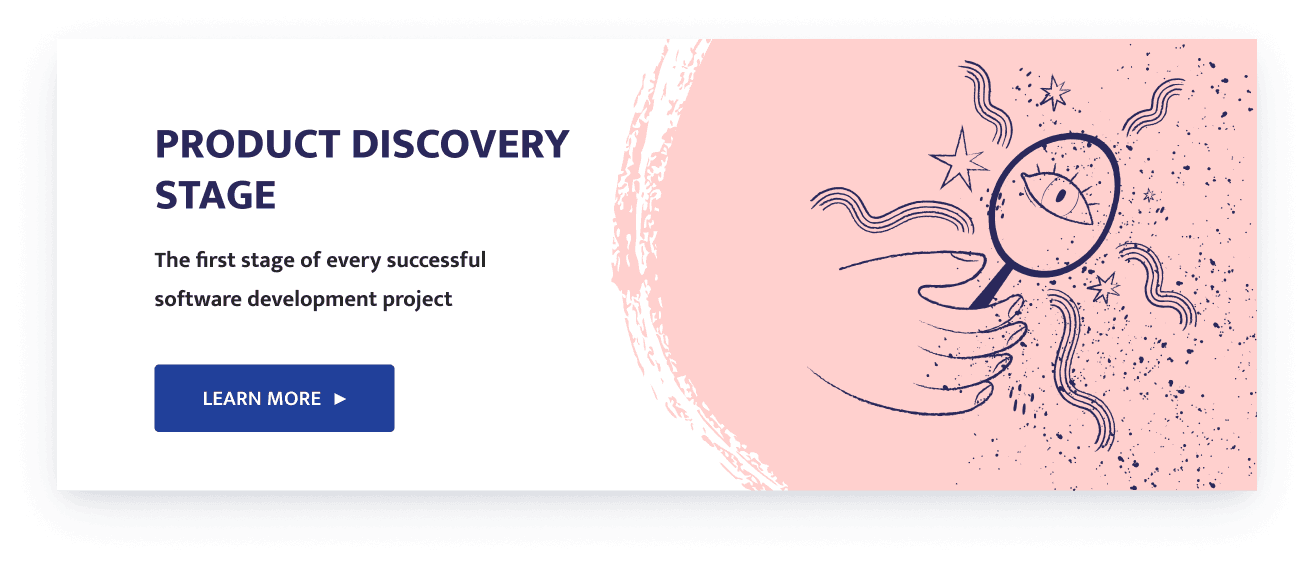 Since only a tiny percentage of users will bring you money by interacting with ads or making in-app purchases, it's critical to attract as many users as possible to increase the odds. Publishers should diligently invest in the app advertising and user acquisition, keep the user churn in check, and continuously improve their app offer.
Any monetization model can profit apps only as long as people use them. If ads or in-app purchases prevent users from enjoying a product, they may abandon it altogether. App developers should select monetization methods that return income while delivering value to users whenever possible, e.g., by enhancing app experiences or unlocking additional features and abilities.
It's essential to analyze the market and learn from your competitors' experiences. Search for similar products and find out what they offer, their UX/UI design, and monetization methods.
Whether you wish to create a great mobile app or game or need help with improving your existing product, Onix is here to help. Our vast experience and skills help create apps that users love to pay for! Whatever your app idea, choice of platform, or monetization methods, please don't hesitate to contact us.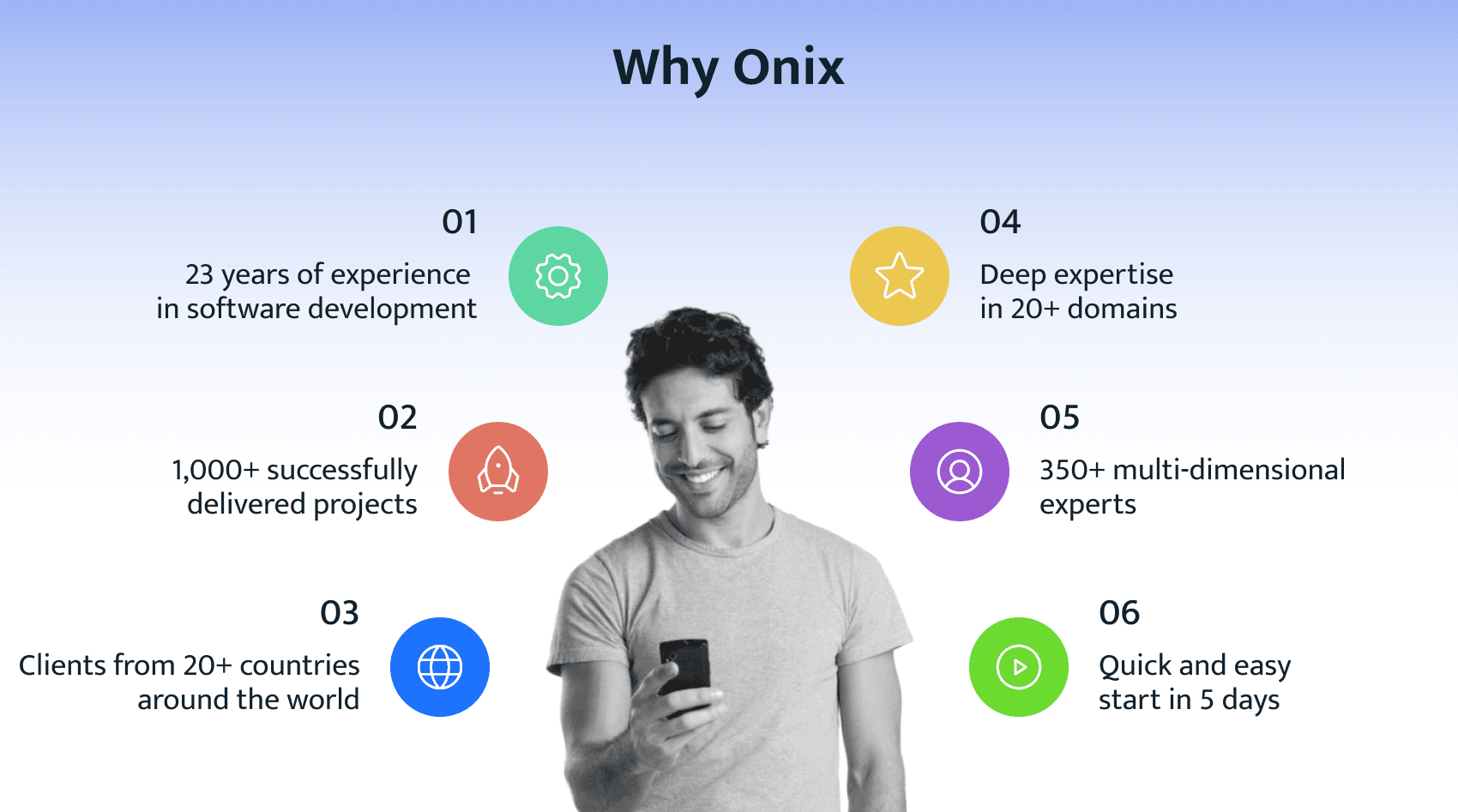 FAQ
How do free apps make money?
Several monetization options are available for free mobile apps:
In-app advertising, the possible formats including banners, interstitial, native, offerwall, video ads, and push notifications.
Affiliate marketing
Subscriptions
Freemium model
In-app purchases
Online sales
Transaction, listing, and other fees
Sponsorships
How should I choose the best way to make money from a free app?
The choice of monetization methods depends on the type of your application, the target audience, location, and other factors. For example:
What OS is preferable in terms of free mobile app monetization?
If it is impossible to run your mobile app or game on both iOS and Android platforms, make a choice based on your target audience's preferences and the planned monetization method. If you opt for subscriptions and in-app purchases, it is wise to publish your app on Apple's App Store first. An Android app offers a better start if you want to target wider audiences and generate revenue primarily through ads.