Today technology drives the world and having an excellent website is a way for a business to become eye-catching, deliver a stronger marketing message and gain loyal customers at a lower price. A well-built site will clearly state your products and/or services.
But how to find a software development company that will suit your needs? 
You can list potential candidates, but choosing the best one for your business may be challenging. The web development business is growing fast since an online presence is a must for virtually any company today. Each web development company will offer a different scope of services based on their business processes and provide certain quality at different prices. If you plan to grow your business online but don't know where to begin, continue reading this post. With more than 20 years of experience in custom web development services, we know for sure what factors are the most important to make your project successful.
We will uncover how to avoid making a mistake when choosing the web development company and what questions you should ask during the interview.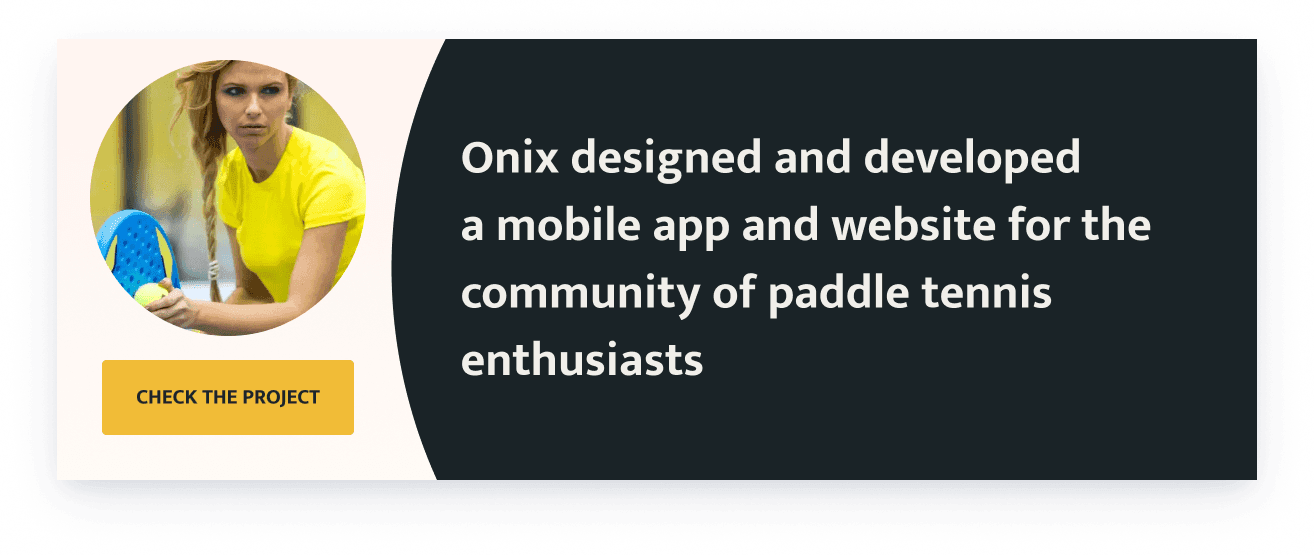 What Do Web Development Companies Offer?
Software development includes a wide range of practices and services and solves all business and technology needs. It can be design development, website update, upgrade blockchain development, or IoT. Web design services comprise a narrower scope of services and deal with the front-end, i.e. visual aesthetic of a website. Web development does both front-end and back-end, combining aesthetic and functionality.
Based on business goals, there are three types of websites you could choose from, depending on your goals and budget. They are:
Template-based websites
Many businesses use these types of websites because their development is quick and cheap. You may have heard about WordPress which offers a variety of customizable templates. There are some drawbacks to template-based websites. 
Despite the ability to customize them and make them relatively unique-looking, a template is still a template. Therefore, all the sites that use the same template will look similar.
Custom-built websites
Custom web development service is about creating a one-of-a-kind website with advanced functionality. All its elements are created with your business in mind. 
A custom-built site will often save time in the future because it's easier to upgrade in alignment with your business goals. It might take more time initially to create the site, but your site will likely be more focused on your exact business needs.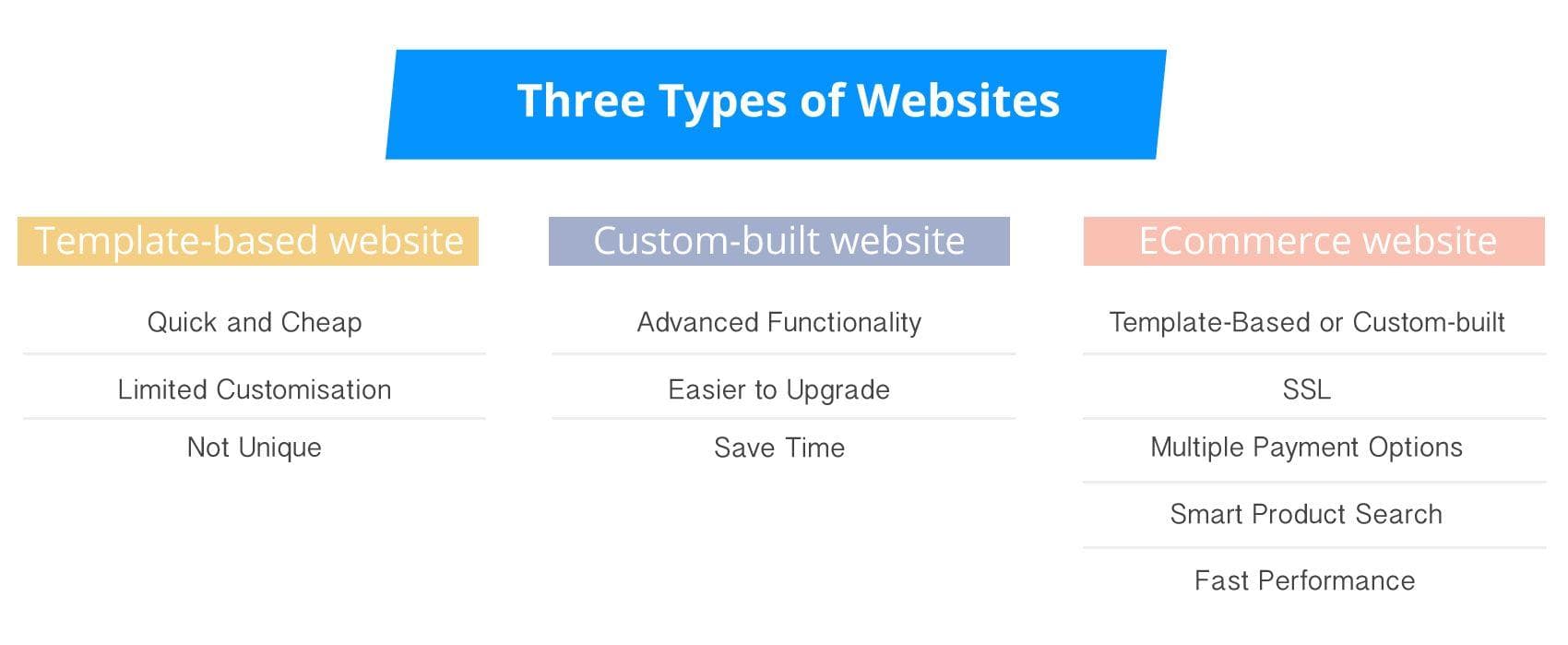 E-commerce websites
This type of site can be template-based or custom-built. Either way, they are online shops equipped with a catalog, shopping cart, and payment gateways. You can use it even if you have only one product to sell. Their goal is to promote a visitor to purchase from you. These websites use SSL for the secure transfer of a client's personal data. 
The key features of an eCommerce website are multiple payment options, smart product search, and fast performance.
These websites go through a set of development stages. What's important to know is that not every web development company can manage all stages. 
While searching, you may encounter companies that provide only back-end or front-end services. It may seem strange to build one website with the help of several companies. But there are also companies that do full-cycle web development. These companies have several departments other than development and design. They also have project management and QA testing departments. This option is the most convenient but more expensive since it will involve different experts during the development process.
How to Choose a Web Development Company and Avoid Mistakes
Once you figure out what type of website your business needs, your terms, and your budget, you will decide what service provider is the best choice for your business. 
Consider the following tips to choose a web development company and the issues that may arise by overlooking crucial points.
Decide what features your website should have
You should first determine how many pages you want your website to have (other than the home or contact page) and its key features. 
N.B. A template-based website may have limitations in adding some features. Too many features may make your website user-unfriendly, and visitors will have to wait longer for it to load (which can irritate and, therefore, create a negative experience). However, no matter what type of site you build, consider your own web experience, what features similar to yours were unnecessary, and what features a website didn't have.
Visit the company's website
Check their digital presence, including their official website (look at the mobile version too), social media profiles, and read content on their blog. 
N.B. If they promise cutting-edge and new solutions but do not use any of those on their site, it raises a question about the company's expertise.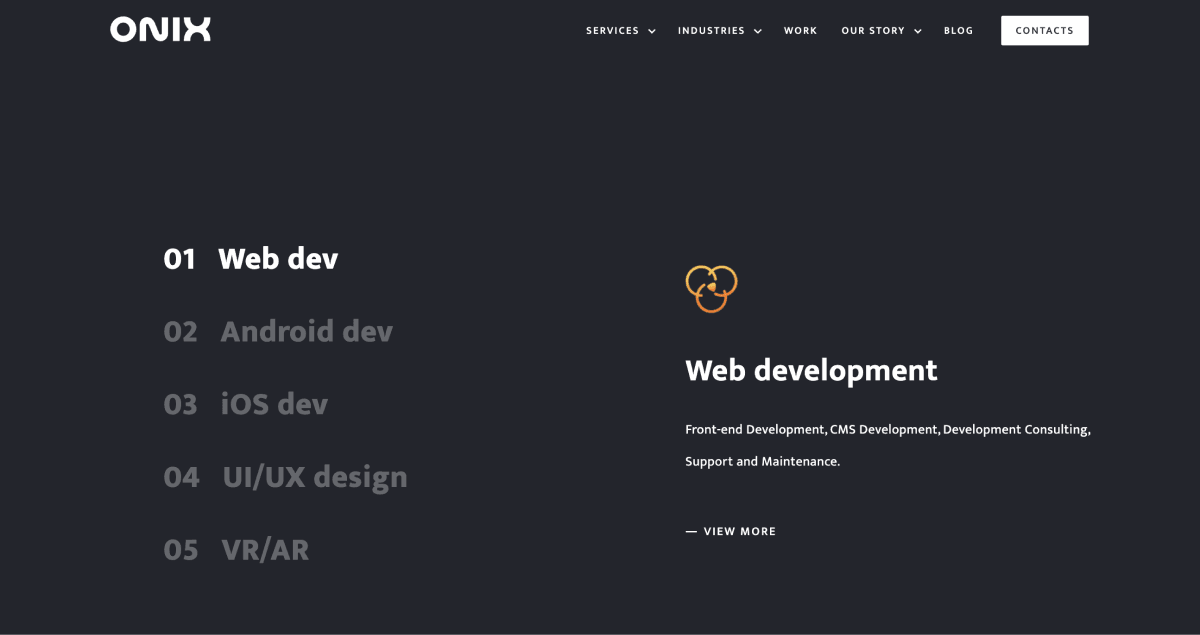 Check their portfolio
If they don't have one, ask them to do a test for you. Also, ask how many similar sites in the same niche as yours have launched successfully. Visit those sites and check how smoothly they work (namely, pay attention to UI and UX). 
N.B. A lack of real examples or poor performance of websites from the portfolio reduces trust and reliability.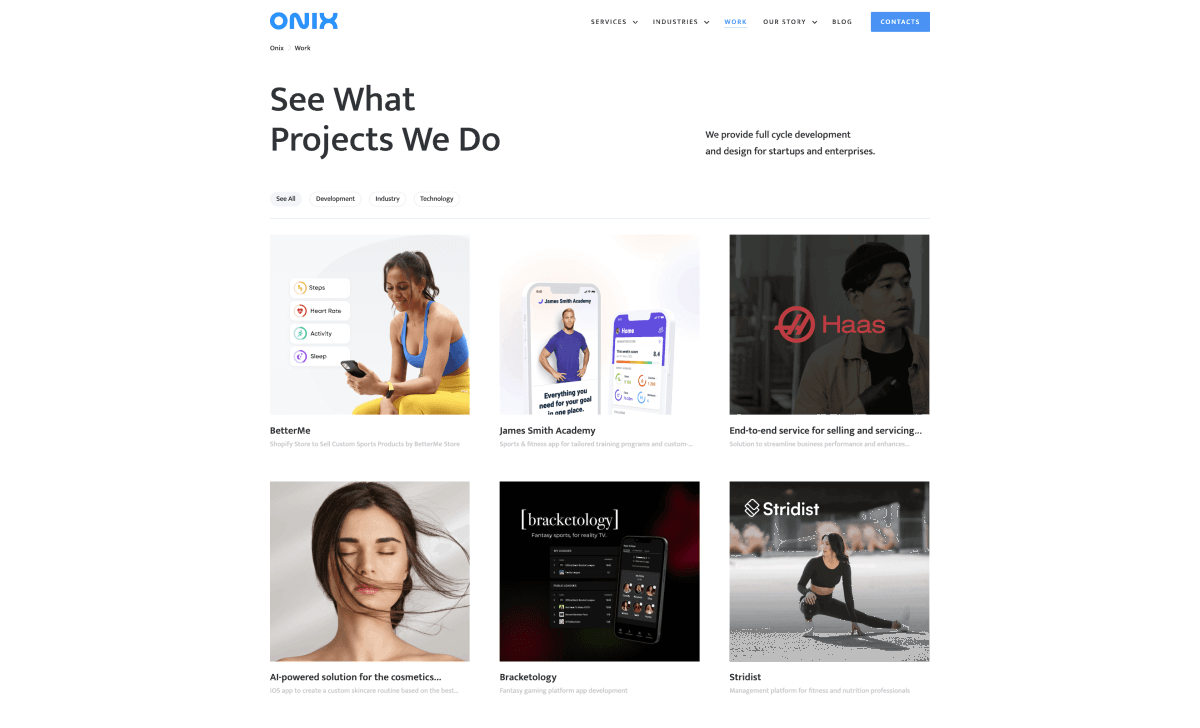 Learn testimonials
Check what their clients say about their work on websites such as Clutch, which gather reviews about the best web development companies. Pay attention to reviews of projects similar to yours. You may also check their overall rating and if they have any awards. 
N.B. Try contacting one of their previous clients and ask about their experience with the company.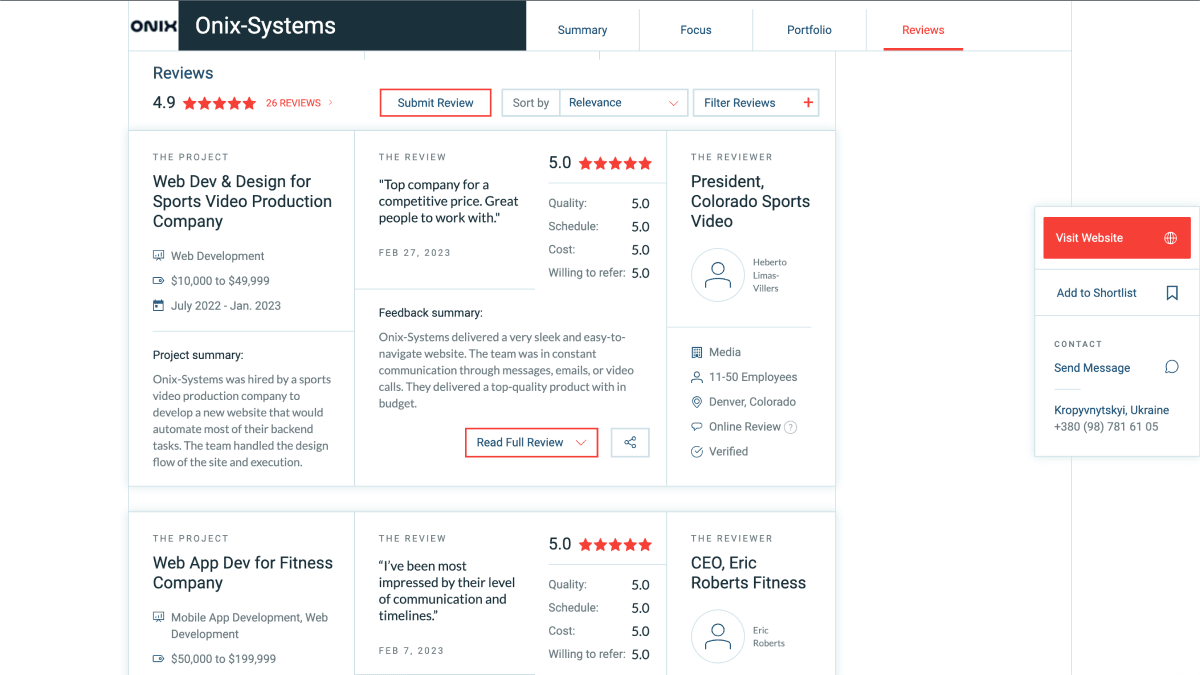 Make sure they are responsive
Regardless of whether it is a small company without a sales department or a bigger one, contact them to see how they answer to you, how fast and polite they are and how much interest they have in your business. 
N.B. Allow them time to answer your questions if it is email correspondence. If they keep you waiting or try to hard sell from the start, be cautious.
Find references from past or current clients
If you're looking to hire a web development company, seeking out references is an important part of the process. Speak with clients that the company has worked with in the past or currently works with to get a first-hand perspective on their services. 
You can ask questions such as what their experience was like working with the company, how efficient they were in completing tasks, or whether they had any issues. From this information, you can form an opinion on whether they're the right choice for your web development needs. Additionally, it will give you insight into their customer service philosophy and project management style, which can be significant factors in choosing a good provider for your project.
Agree on a budget
Before kicking off the project, agree on a budget with the web development company so that you can be sure you are both on the same page. Always communicate openly and honestly about your financial constraints to ensure that everyone is aware of what is necessary to complete the project. A clear budget up-front will help reduce any potential problems down-the-line and minimize disagreements - leaving you free to create an exceptional website without being taken aback by unexpected expenses.
Check technical expertise
Ensure that the team assigned to your project is not just adept with developing websites but keeps up-to-date with relevant technology and industry trends. Having a good knowledge of software programming languages is essential as this ensures the website will be built correctly and has the potential for future scalability. 
Additionally, many would-be clients tend to forget that any website needs ongoing maintenance and support so checking if the web development company offers these services is critical. Finally, when checking for technical expertise make sure to review finished work and testimonials from previous clients so you can have peace of mind that the team you have chosen has proven results.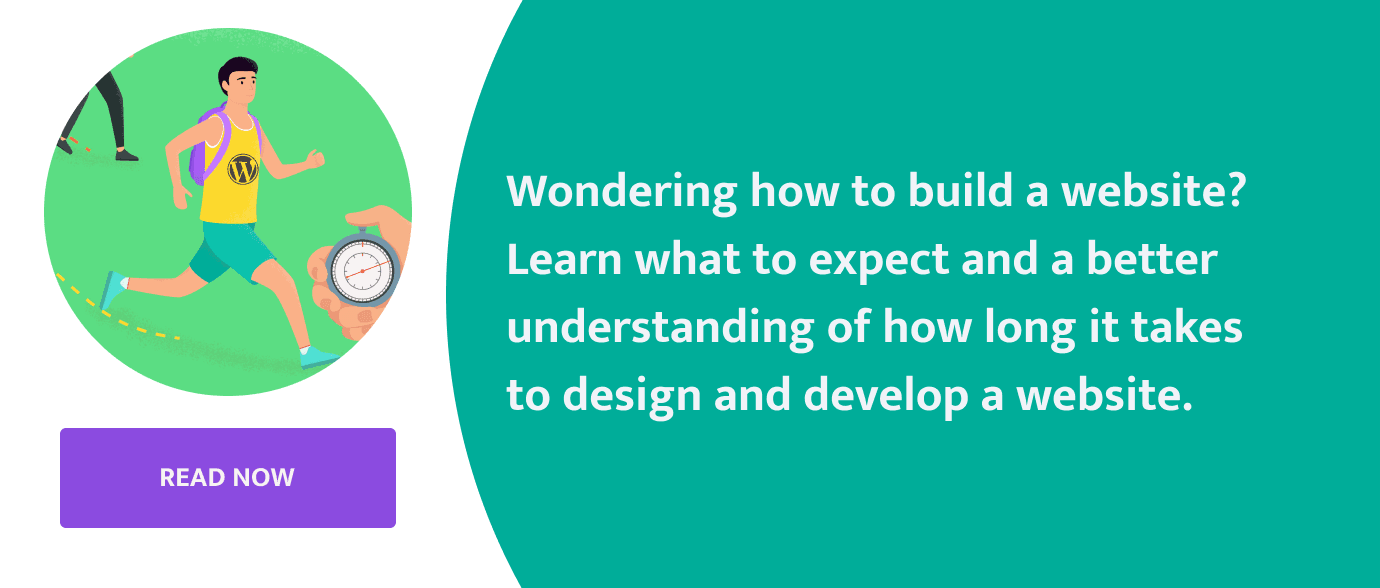 Signs of a Great Web Development Company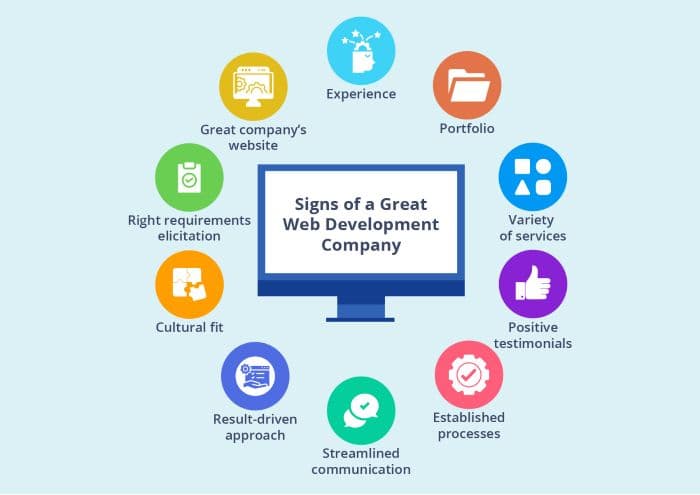 #1 Experience
Diverse projects, industries, and clients show the experience that web development companies have. Consider companies with broad experience in various tech cases that show the results proven by years.
#2 Portfolio
Web development companies share their projects on their websites or specialized platforms like Clutch and GoodFirms. If the portfolio has various samples, you can evaluate their live projects, assess the team's expertise, and consider their development skills.
#3 Variety of services
Professional IT companies provide a full scope of web development services, including discovery phase, UI/UX design, quality assurance, maintenance, and support. 
#4 Positive testimonials
The reviews will give you insights into whether your future agency is favored for projects similar to yours. 
#5 Established processes
Well-established development processes are crucial to making the work done on time and within budget. Ask a vendor about processes and methodologies it sticks to. 
#6 Streamlined communication
A development company committed to providing quality services should learn to share updates and express business-related concerns to its clients. It understands how crucial communication is in delivering results and achieving your goals.
#7 Result-driven approach
A result-oriented development company focuses on formulating a project vision together with the client. This approach will help you to save time and money on significant changes that occur in case project stakeholders have their own vision. 
#8 Cultural fit
Cultural similarities and differences between you and your web development company determine the success and failure of the project. Examine how their culture, personality, and paces match your own. 
#9 Right requirements elicitation
Conducting proper requirements elicitation and understanding your business request is a sign of a professional development team. Ask a vendor about business analysis and project requirements processes to ensure you're on the same page. 
#10 Great company's website
You can learn more about the quality standards of the web development company by checking their overall digital presence. For that, analyze their social media profile, website, and content.
Things You Better Consider Before Starting Your Project
Before talking to a development team, several points should be considered. Ask yourself the following questions to understand the most important things about your project.
What are your primary goals?
First and foremost, it is important to understand the project's goals and objectives clearly. It may be helpful to develop an overall concept of what the project should accomplish, as well as potential milestones that need to be reached during development. This will be the foundation when discussing timelines and expectations with the team. Additionally, it's also important to consider potential resources that may be needed during development, such as specific software or hardware tools.
What are your min and max budgets?
Second, having a budget in mind ensures everyone involved is on the same page regarding what resources are available and how much can be spent on different aspects of the project. While some teams may prefer working with strict budgets based on cost estimates for certain tasks or features, others may prefer more flexible options, such as allowing additional funds should unforeseen complications arise during development. Having a budget can also help communicate expectations between all parties involved to avoid any miscommunication or disagreements over money matters later on down the line.
What are your tech requirements?
Thirdly, it is important to understand the technical requirements. Knowing which specific programming languages, frameworks, or other technologies will be required is helpful when organizing tasks among members of a development team. Additionally, knowing any existing systems or processes that need integration with new technology can provide valuable insight for developers, giving them an idea about what needs to be done from day one.
How would you like your website to look and feel?
Finally, being able to clearly articulate design goals ahead of time is essential for ensuring that all stakeholders involved understand each other's vision for the end product. Designers should come prepared with mockups or prototypes illustrating their ideas so developers can easily grasp where each user interface element should go or what certain features should look like upon completion.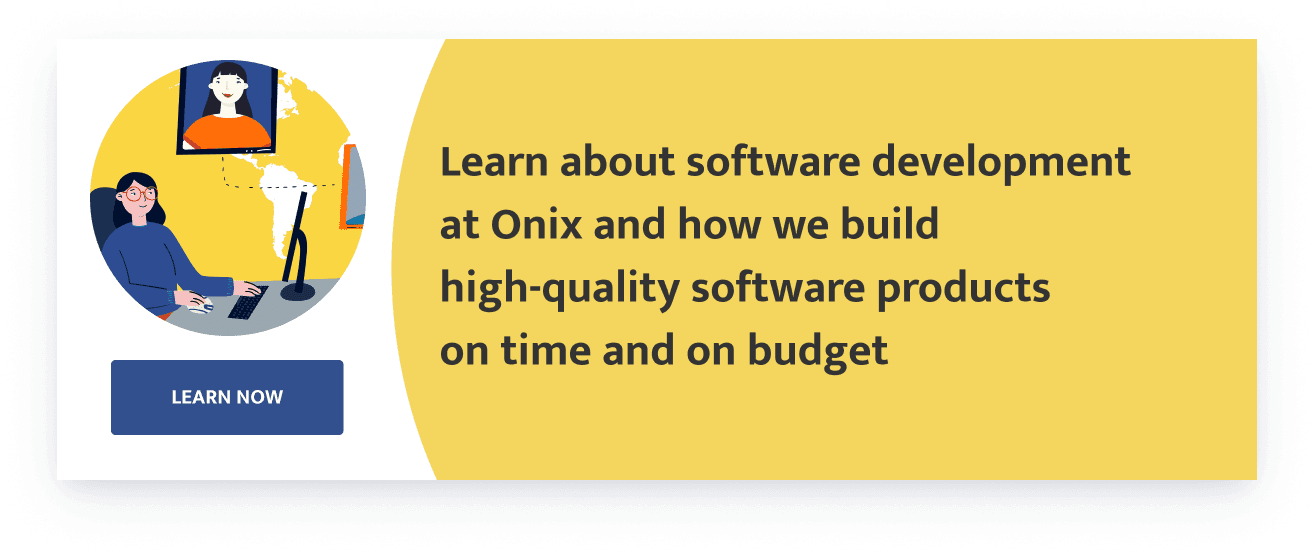 Questions to Ask a Web Development Company Before You Begin Your Project
A website connects your business with your target audience and future clients. Top software developers know that credibility and trust are important, and you are most likely forming long-term relationships with the company. 
At this point, you may still have some unanswered questions. Let's look at five questions that will help you understand the workflow of any web development company.
Do you have web development case studies? 
An experienced web development company will provide examples of cases, describing the projects they have developed. They may contain information about the development process from the first steps to the finish line. This will give you a better picture of their capabilities and expertise.
What are the stages of your website development process?
Typical stages of web development are analysis and research, prototyping, design development, coding, and testing. During all development stages, you will be involved in the revision and approval process, so you may as well ask if there is a specific person you'll be in touch with during all stages. 
How long does each stage last? 
You can also ask what happens if they don't meet their deadlines and what are their obligations? Their methods of time estimation should be transparent and account for possible delays during the implementation stage. You should also ask how the cost is calculated based on the proposed time frame.
What is my role in the development process? 
You're not a developer, but you'll be part of the team. A reliable company that cares about the quality of their work will make your role clear and will keep you involved and informed throughout the entire development process (i.e. Provide mockups and wireframes for you to ensure they are meeting your expectations.)
After you've discussed your business goals, check how well they understand them and if they can provide advice and consulting assistance. A good web company should be able to provide knowledge and experience about the technical and non-technical aspects of development. 
If you already have a website, but you want it to be polished or move to a new one, ask if they will review, analyze and evaluate your current site's strengths and weaknesses and take this into consideration before starting the design and development process.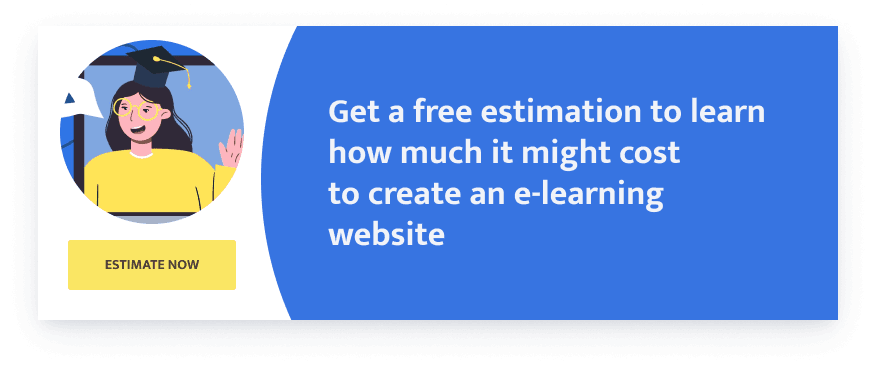 Local or Outsourcing Web Development Company
There is no clear-cut answer when hiring a local or outsourcing web development company. Both offer distinct advantages and drawbacks that should be considered when deciding.
Hiring a local web development company can provide an organization with several key benefits. Working with a local vendor allows for better communication, as there is direct contact between parties. This enables much faster turnarounds of projects since there are fewer points of communication required, and the timeframe of development can be more closely monitored. Additionally, local companies have a better understanding of the culture and business climate in which they are located, which could help them deliver work that is more applicable to the local context of the organization. Furthermore, working with a local company means that there is less risk associated with language barriers and cultural miscommunications.
Outsourcing web development services can offer even more advantages. The primary benefit is cost savings; companies that outsource their services generally save money compared to hiring an in-house team or working with a local vendor. Furthermore, by outsourcing to another country, organizations may gain access to workers who have unique skillsets or experience with certain technologies that may not be available locally. Additionally, working remotely allows for greater flexibility in terms of when tasks need to be completed since physical distance does not impact the timeline for the completion of projects as significantly as it would if vendors were located nearby.
Ultimately, both options offer distinct advantages and drawbacks that should be weighed carefully before making any decisions regarding web development services. Whether an organization chooses to hire one or outsource its needs will depend on its specific objectives and criteria, such as budget constraints or desired turnaround times for projects. Ultimately though, both options can provide effective solutions depending on what an organization's needs are and what resources they have at their disposal.
Onix-Systems Web Development Experience
At Onix, we believe that web development outsourcing can be trouble-free, streamlined, and effective for both parties. Our mission is to become a reliable technology partner to startups and established companies in various industries. Whether you need edtech, healthcare, fintech, travel, e-commerce, or real estate web development services, our specialists know all the nuances each industry presents. 
Our proven track record, streamlined processes, and vast tech expertise have enabled us to build great products for clients from the USA, Canada, Australia, UK, and Europe.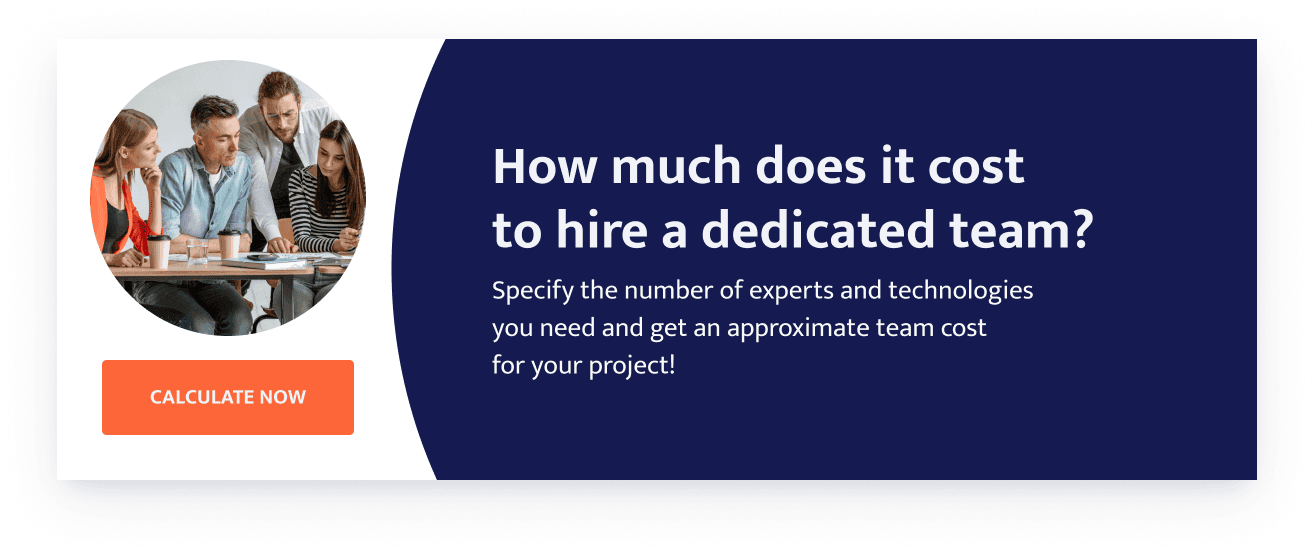 How to Pick a Web Design Company 
When selecting a web development company, it is essential to inquire about their custom UI/UX design services. A user interface is a bridge between users and technology, while user experience design focuses on creating a smooth journey for users as they interact with digital systems. As such, both UI and UX play an integral role in the success of any product.
When looking for a web development partner, make sure they have UI and UX design expertise. It's essential to find out how much experience they have with designing user interfaces, how well-versed their team is in usability principles, and if they possess the technical capabilities required for developing compatible software solutions. Additionally, see if the company provides data-driven insights into customer behavior. Such insights can help detect potential problems before it's too late and improve user experience through iterative changes based on real user feedback.
Moreover, look into the workflow process used by your prospective web development team to create customized user experiences. Their workflow should be transparent and allow clients to follow along every step of the way. Also, when working with a web development company, communication should be an ongoing process throughout all stages of product creation – from ideation and prototyping to designing and coding – throughout testing and deployment so that goals are evident from start to finish.
In conclusion, choosing the right web development partner for custom UI/UX design is pivotal for delivering successful products that satisfy customers' needs and expectations. Ensure you do your due diligence before partnering up with any provider, as this is key in reaping profitable returns down the line!
Wrapping up
Choosing the right web development company is the key to a successful product launch. Hence, it's crucial to know what questions to ask, where to look for the answers, and what to pay attention to when searching dozens of web design and development companies. 
To avoid choosing the wrong technological partner for your project, take into account the company's experience, portfolio, cultural fit, variety of services, and developer qualifications. We hope this article helps you clarify your concerns regarding choosing a web development company. Give us a chance to show you how we can help you with your project. Get in touch with our experts to discuss the details of our cooperation.
FAQ
1. What should I pay attention to when choosing a web development company? 
Here is a checklist:
– company's experience
– reviews and references
– company's portfolio cases
– how the pricing is made
– what core services company offers
– domain expertise
– developers qualification
2. What are the top popular web development directions? 
Among the trendy technologies are Artificial Intelligence, motion UI design, JavaScript, progressive web applications, and single-page applications.
3. Where should I look for a company's portfolio? 
Usually, you can find a company's portfolio in the case studies section on their website. In addition, you can check their Clutch page to see the portfolio and references in one place. 
4. What are the stages of your website development process?
Typical stages of web development are:
- analysis and research
- prototyping
- coding
- testing 
During all development stages, you will be involved in the revision and approval process,       so you may as well ask if there is a specific person you'll be in touch with during all stages. 
5. Why should you consider Onix-Systems as your development partner? 
Our team of skilled experts includes business analysts, project managers, frontend and backend developers, designers, and QA specialists. We provide full involvement and dedication right from the start of the project. With our list of awards, client reviews, and experience we gained from accomplished projects, you can be sure about the high performance, quality, and reliability of choosing Onix-Systems as your web development partner.