Today's tech-savvy users can tell a bad website from a good website almost at a glance. If it's uninviting or outdated, they will most likely just leave. There are many popular websites with bad design, but those are exceptions to the rule. 
For example, Google is the most popular website in the world, but its design is strikingly simple. Competitors tried to make something fancier but failed, leaving Google the undisputed leader of search engines. What is the lesson? It's best to avoid clutter and focus on important things.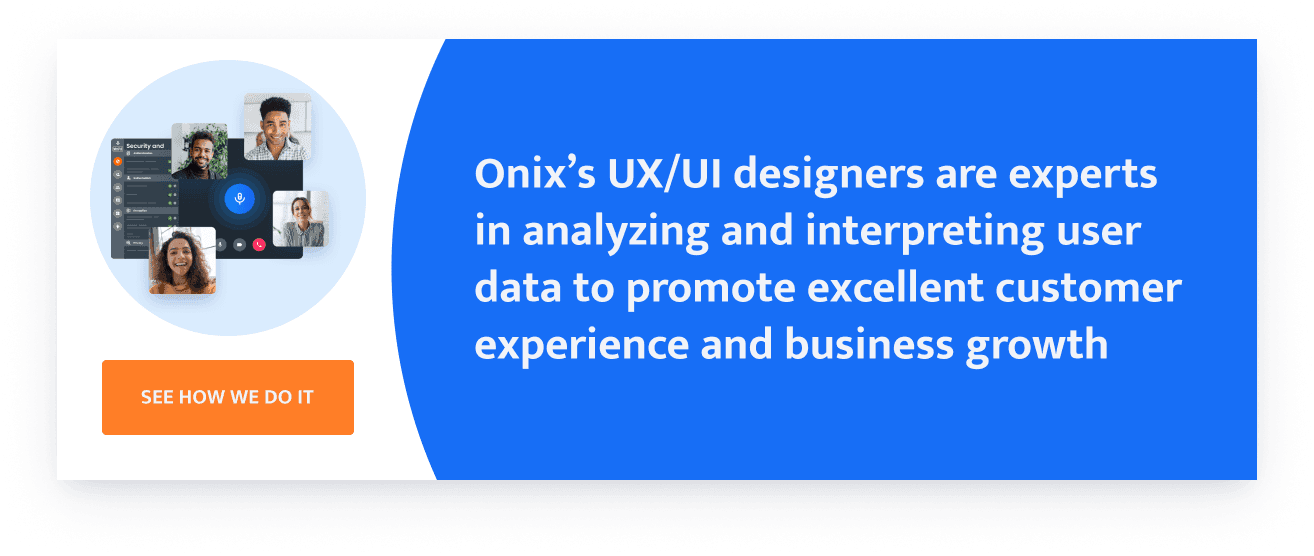 Berkshire Hathaway is even simpler than Wikipedia, since it doesn't have any pictures. Its design is obviously outdated, and even the logo is a plain text in Times New Roman. If not for fresh articles and updates, it's hard to believe that it's an actual functioning website and not some dinosaur from the 90s. Yet the owner of this precious example of spartan minimalism is Warren Buffett, one of the richest people alive. It belongs to his investment company, Berkshire Hathaway.
The website doesn't aim at gathering leads or attention, it only fulfills the legal requirements of publishing documents. Berkshire Hathaway might be an example of the website design mistakes to avoid, but it works, and that's all it should do. The lesson here is that if a business already makes lots of money, or operates way outside the Internet, you may not bother to make your web page attractive.
Read also: How to Make a Custom Wordpress Theme?
These two simple examples prove that website virtues include much more than pretty visuals. Berkshire Hathaway and especially Google perform their functions well. Google is also liked by people of any age and status, so it's more about the value your website can provide and the reliable user experience (UX) than mere user interface (UI) design. Ecommerce websites can't afford such blunt simplicity. To most customers, it may seem like the site owner doesn't particularly care. 
Read also: Most Important UI/UX KPIs to Know
Businesses need to be extra cautious about their online presence. The highly competitive environment leaves little room for mistakes when building landing pages — especially the company's website or online store. The risks are high for small business web development if an established reputation or budget is an issue.
The good news is that, regardless of the size, businesses can, at the very least,  avoid common website design mistakes following the best practices.
Read also: How to Create SaaS Website Design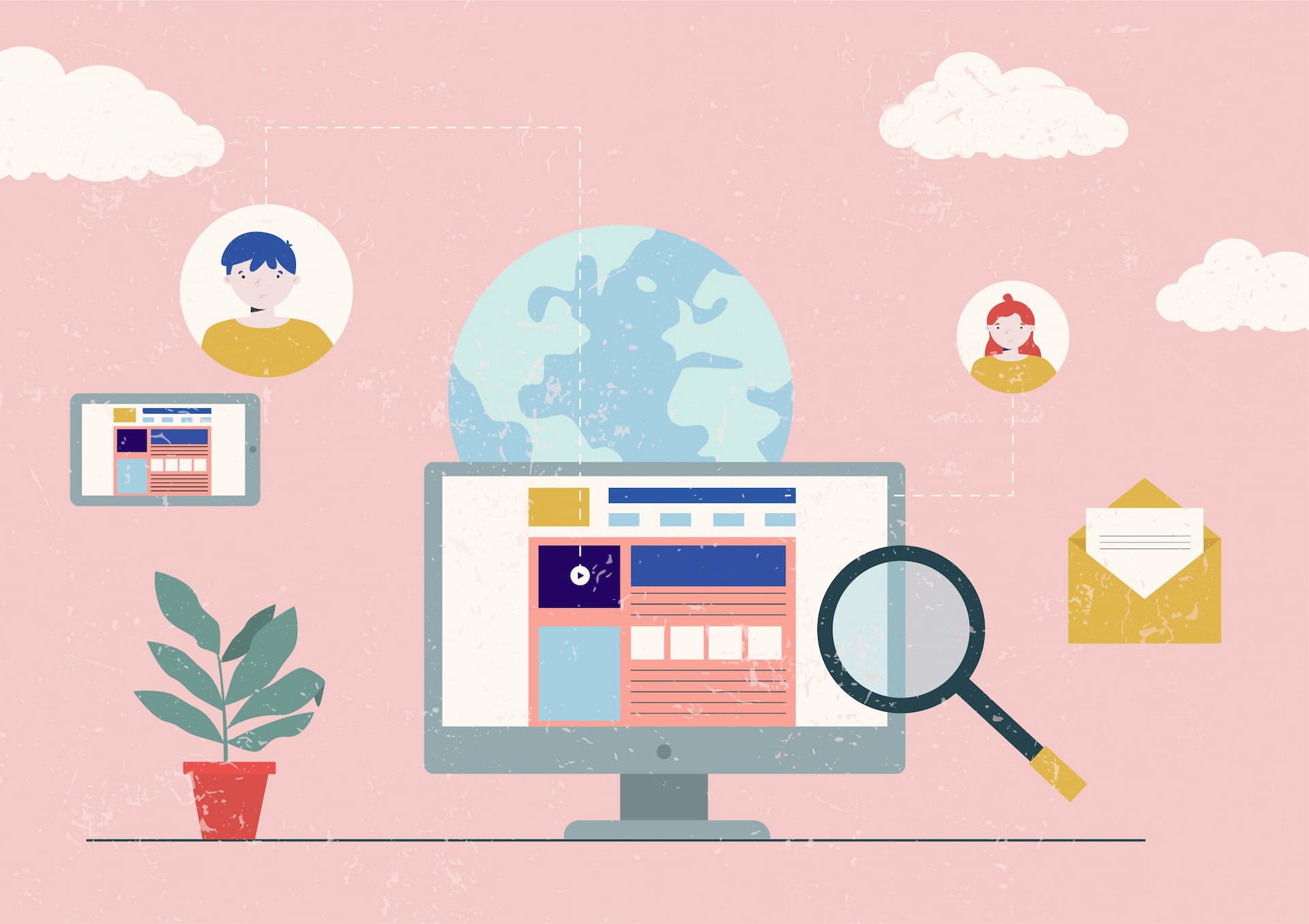 Most Common Web Design
Mistakes to Avoid
1. Template instead of custom design. Template design is not a bad way to start or if you have a limited budget. A skilled web developer may work miracles even when using templates, but the result may not create a unique impression when compared with a clever custom-built website. It is usually better to aim for a tailored design, even if it's a simple eCommerce website. Your small online business may grow fast and outgrow the limited features available in the template. 
Read more: Intro to Feature Flags in Java Using the Spring Boot Framework
2. Poor user experience design. A clumsy, unclear website structure and navigation are among the worst web design mistakes that may occur. If first-time visitors can't find the essentials easily, or if the webpage looks dull or untidy, they'll quickly lose interest or patience and will leave for good. 
3. Too much or too little information. You don't want to overwhelm your customers or leave them with even more questions than before visiting your website. Try to avoid cascades of images and text. Instead, offer balanced amounts of up-to-date informative text and visual content that corresponds to your business goals.
4. Unclear call-to-actions. Get creative with your CTA, but try to keep them simple. Also, people would like to know what they are gaining from taking action and what information they must provide to gain that. So it should be strict to the point, not annoying, and not messy.
Read also: How to Create a Chatbot: The Ultimate Development Guide
5. Wrong advertisement placement. Advertising banners are one of the most popular instruments of online marketing, and it's hard to have a website that doesn't have them. However, the placement of ads on your website needs to be designed carefully so they don't overlap essential information and don't damage site usability.
6. Non-responsive design. It is rare today to see a website that is not mobile-friendly, but it still happens. If users can't easily navigate and view a website on their mobile device, it severely reduces the target audience. A few users will be persistent and struggle to find what they need, but those users are rare.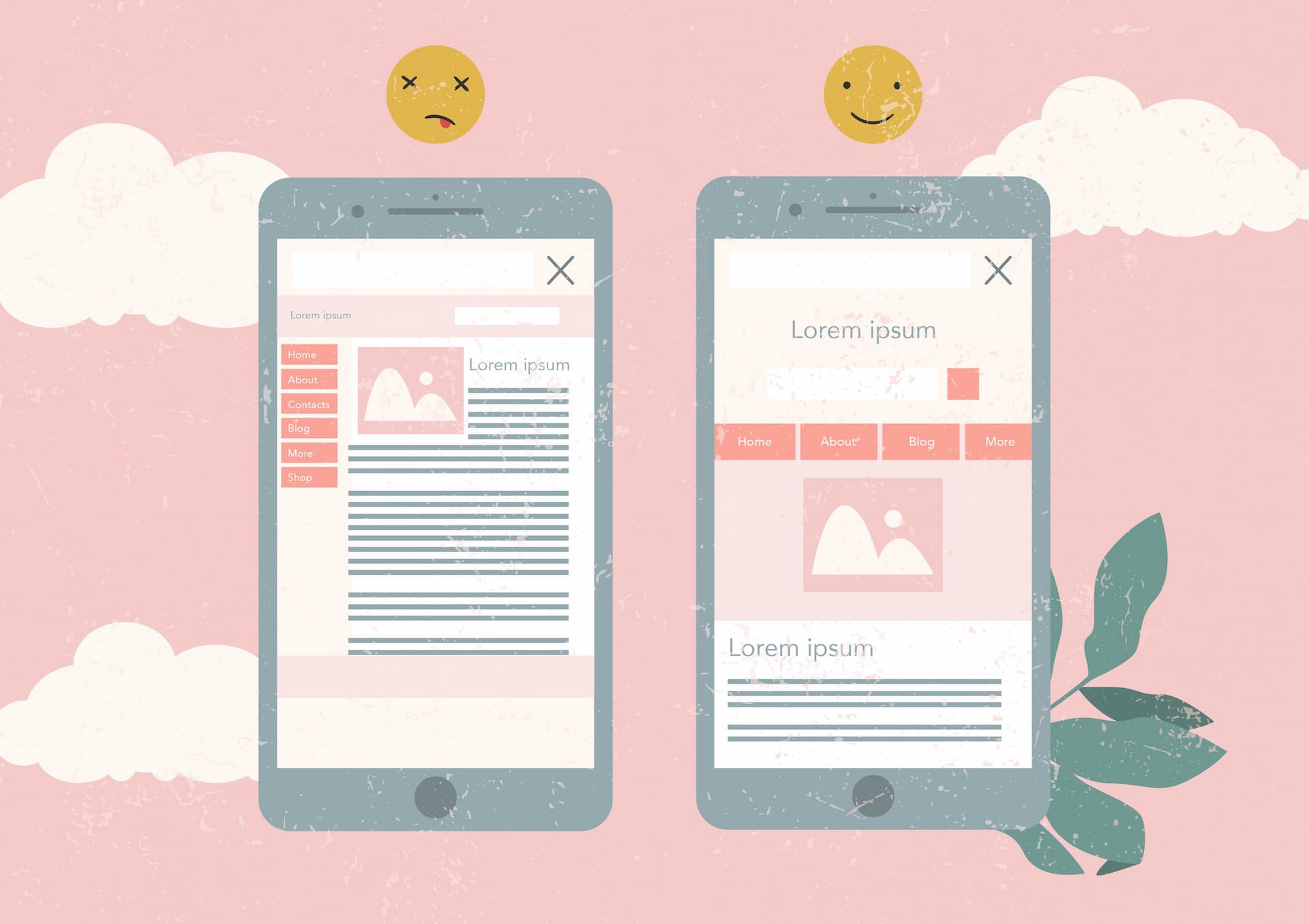 7. Trying to please everyone. Keep in mind your ideal customer first. If they are serious adults, then your website should target them with a highly professional style. If they're young and fun, your website should also reflect this, starting with the color scheme. It won't be as effective if you try to combine two or more styles into one website design. 
The universal popularity of Google doesn't mean that you need to make the simplest website possible and hope it achieves great success. It largely depends on your business' specifics and goals. Sometimes this calls for simplicity. Explore your target audience, focus on what matters most to them, and give them the features that they most need. Ask these following questions to avoid mistakes in web design in the future:
What are they looking for on your website?

What will aid them in their search?

What distracts and annoys them?
Read Also: User Experience Audit
How to Set Up a Small Business Website
and Avoid the Biggest Mistakes in Web Design
The most common website design mistakes often occur when small business owners are trying to make a DIY website. They hope to save money and have more control over their creation, but this approach may not necessarily work as they hope. Without the assistance of a web design expert, they may overlook some general concepts of good design and make costly errors.
As a business owner, you can try to design your own site, but you may have other tasks to attend to that you are more skilled at. Sometimes it is wiser to leave certain jobs to professionals. They can transform your ideas into website sections and blocks, help to create corresponding CTAs and tune your site according to your goals. 
It is highly recommended to engage a web design company. Professional software design and development companies will cover all the nuances and help to avoid the common website design mistakes. They can help to ensure your website loads fast, looks attractive, and is up to date. Your customers will enjoy a smooth, pleasant website experience. Professionals may also optimize the pages, increasing your website's visibility to search engines, and will help you add features when needed. Professionals help to reduce web design mistakes which might stand in your way of success.

If you need help with presenting your business online, don't hesitate to contact us. With your own ideas and Onix' broad experience in developing landing pages, websites, and mobile applications, your business can prosper.