The Internet and mobile applications are the new TV, marketplace, and creative outlet. Internet celebrities are rewriting the rules of marketing and e-commerce. Likes, comments, and shares in social media have become virtually a new currency. The consumers' attention is almost as valuable as oil or gold. Anything goes when organizations, entrepreneurs, and artists are competing for precious seconds from every viewer.
What can capture their attention better than something unique happening right now, never to happen again? That's it – real-time content. Live video streaming services have recently been a hot addition to social media and mobile applications. Facebook, Twitter, Vimeo, Youtube, and others have joined this trend.
If you wonder whether you should do the same, this post may help provide the answer. Onix experts share valuable tips on creating video streaming apps based on their experience. We will also show you one of our best video streaming solutions, PhotoWhy. There's also a basic roadmap to creating a successful application or a useful addition to an existing app.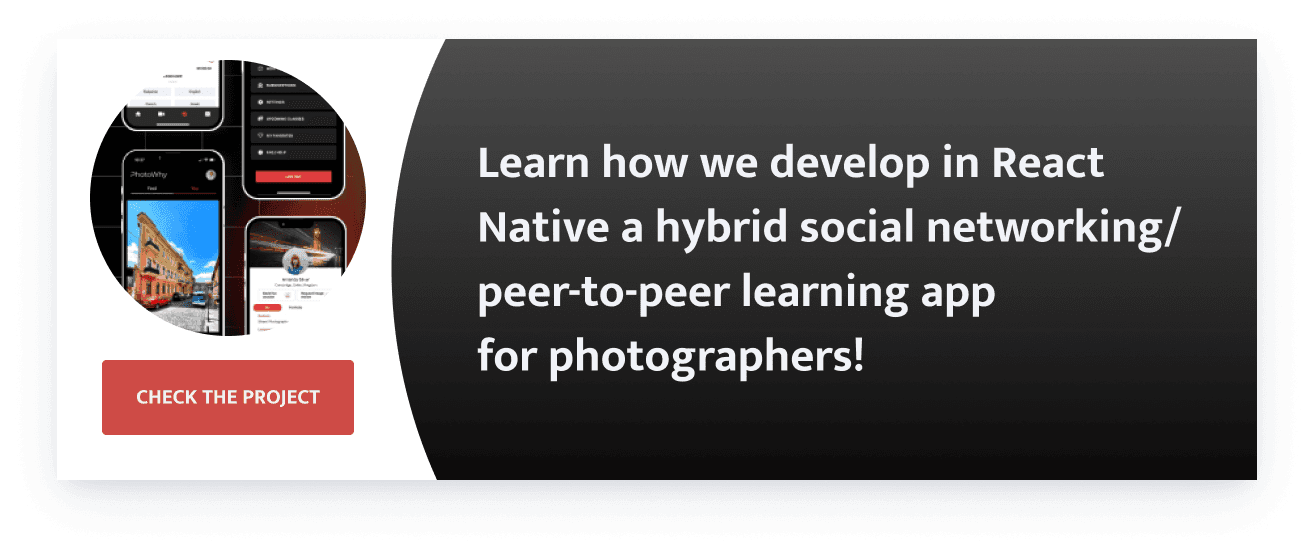 Live Streaming App Market Overview
The global live streaming app market is expected to reach $71.63 billion USD by 2025, according to a new report by Grand View Research, Inc. The market is anticipated to witness a CAGR of 22.8% during the forecast period. Several factors are driving this growth. First, the rise in popularity of mobile devices and the decreasing cost of data plans have made it easier for people to access live-streaming content on the go. Second, the proliferation of high-speed broadband connections has allowed more people to watch live streams without experiencing buffering or other technical issues. Finally, the growing popularity of social media platforms such as Facebook, Twitter, and Instagram has made it easier for people to find and share live-streaming content. 
With the live-streaming app market expected to proliferate, there are several opportunities for business owners and startups. In particular, there is a lot of potential in developing new features and functionality that can make live streaming more engaging and interactive. For example, developers could create apps that allow users to bet on the outcome of live sporting events or participate in live polls during a stream. There are also opportunities to develop features that make it easier for people to find and follow their favorite live streams.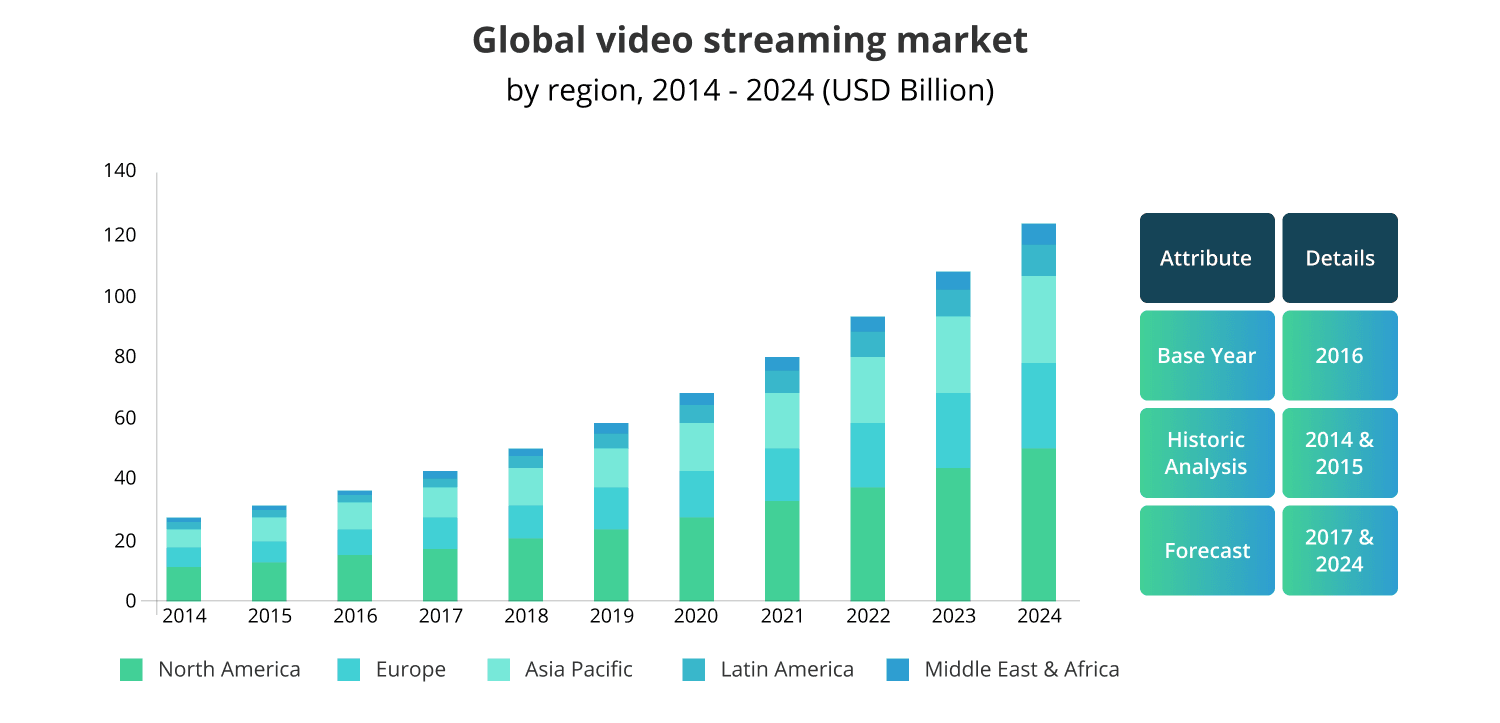 How Real Time Video Streaming Can Help Your Business Grow
Live streaming technology allows companies and entrepreneurs to stay connected with followers and friends in real time, providing exclusive content instead of obnoxious ads. Live video streams can take a brands' inbound marketing to a new level. Thanks to the low cost, they're affordable for small businesses and individuals.
Real time video streaming can be useful in various areas:
Retail: live streaming app marketing in this industry largely depends on the visual appeal of goods. A demonstration of, say, luxury clothing details in real time can be very alluring. A live-streamed launch of a new product is a great start. Retailers can enhance sales by enabling users to make purchases while watching live video streams.
Real Estate: Live streaming can be used to display properties to prospective buyers. Users may get info about the location, neighbors, insurance, taxes, etc., within a company's app, without going anywhere.
Webinars: Live video streams not only diversify business presentations. They reduce the distance between the seller and buyer. That's especially valuable for businesses that do not engage with the public directly. Most B2B companies need a platform to provide online consultations or Q&A, share materials, and get an immediate response from the customers.
Healthcare: Live video streaming technology can facilitate patient support, education and training of interns, conferences with colleagues, interviews, presentations, etc.​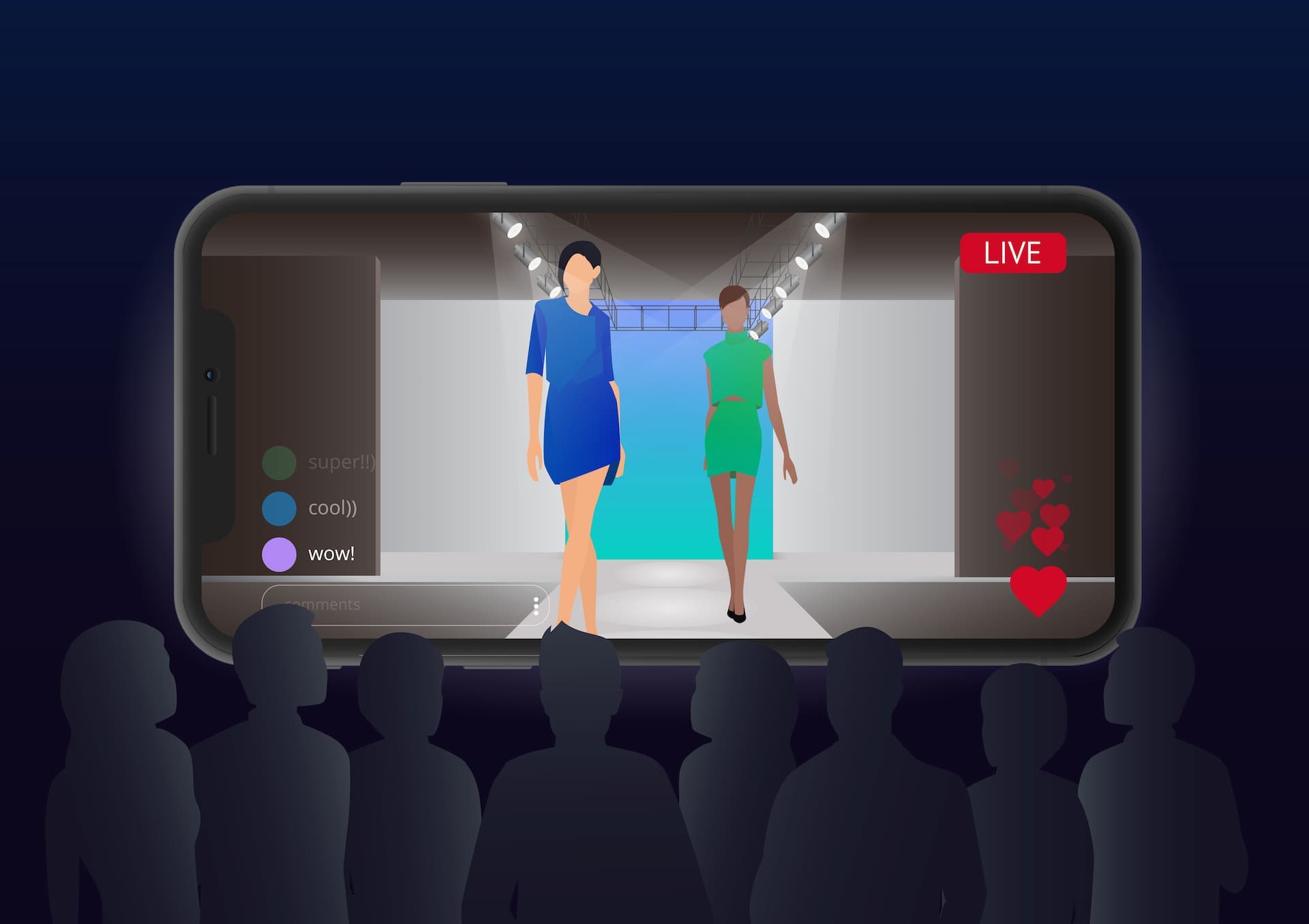 Core Types of Video Streaming Apps
Video streaming apps are becoming increasingly popular as they offer a convenient way to watch TV shows, movies, and other content. There are many different types of video streaming apps, each with features and benefits. Here is a look at some of the most popular video streaming apps:
1. Live Streaming Apps
Live streaming apps offer a real-time, live video feed of an event or show. This app is perfect for watching sporting events, news broadcasts, and live concerts. Some popular examples of live video streaming apps are Periscope, Facebook Live, and Instagram Live. These platforms allow users to share real-time video content with their friends and followers. 
Instagram Live is a video streaming app that allows users to share live video content with others on the platform. The app provides a real-time, first-person perspective of events as they happen, giving users a unique way to connect with friends and followers. Instagram Live can be used to share various live video content, from Q&As and commentary on current events to cooking demonstrations and musical performances. The app is also a great way to connect with friends and followers in real-time and can be used to build relationships with other users on the platform.
2. On-Demand Video Streaming Apps
On-demand video streaming apps allow users to watch pre-recorded videos on their own schedule. This type of app is perfect for watching TV shows, movies, and other content that is not available live. Netflix, Hulu, and Amazon Prime Video are all examples of on-demand video streaming apps. These apps allow users to watch movies and TV shows whenever they want, without waiting for a specific time or day. This is convenient for people who have busy schedules or live in different time zones.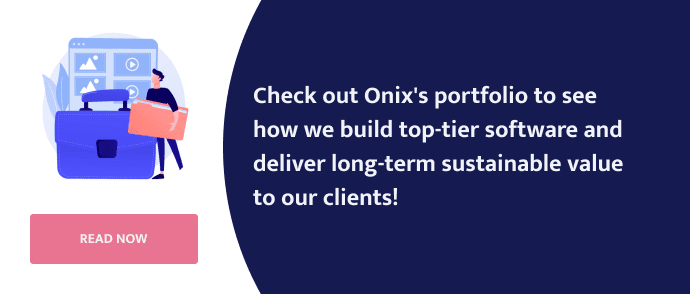 3. Social Video Streaming Apps
Social video streaming apps allow users to interact with each other while watching videos. This type of app is perfect for watching videos with friends and family. Some popular examples include Periscope, Meerkat, and Vine. These apps offer a unique way to share content and connect with others and have become increasingly popular in recent years. Periscope is a live video streaming app acquired by Twitter in 2015. Meerkat is a similar app that allows users to live stream video content to their followers. Vine is a short-form video-sharing app owned by Twitter that allows users to share six-second videos. These three apps are popular among social media users and offer a unique way to share and view videos.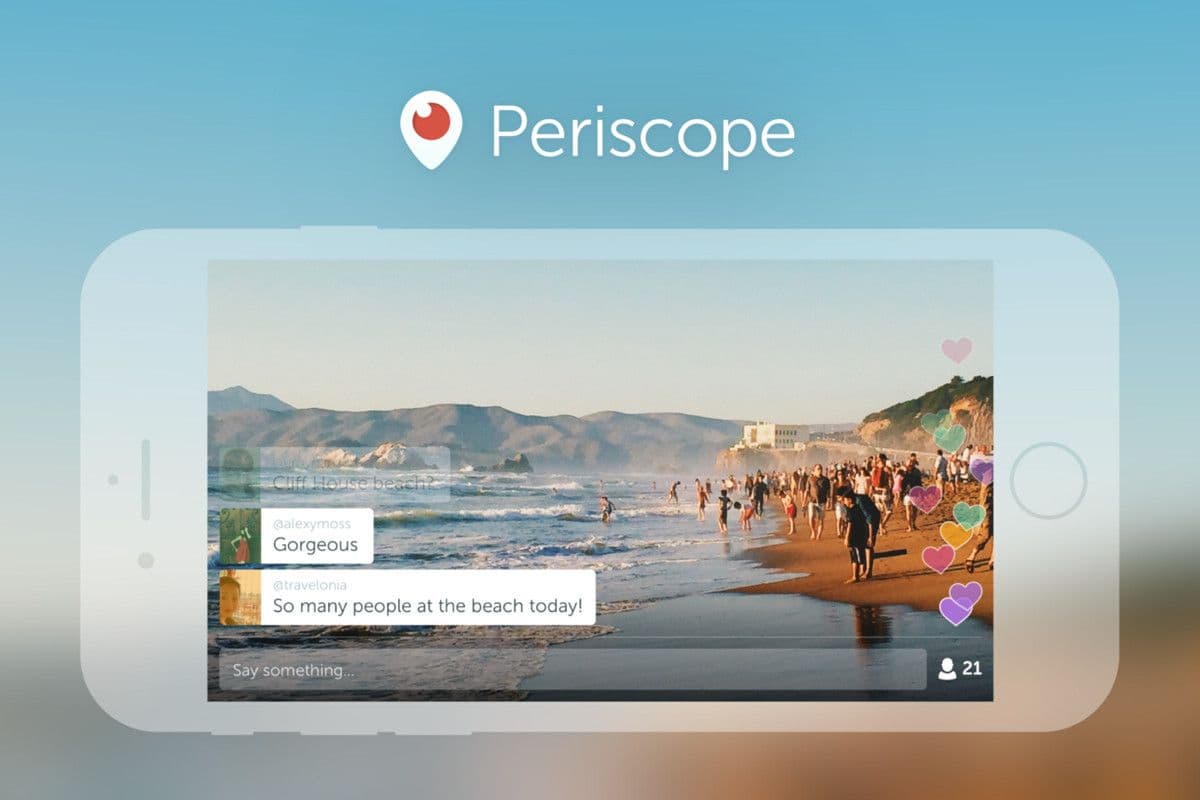 4. Educational Video Streaming Apps
Educational video streaming apps offer a way for users to learn new information while watching videos. This type of app is perfect for students and teachers alike. One of the most popular educational video streaming apps, Khan Academy offers a vast library of content spanning various academic disciplines. The app is free to download and use and features a simple interface that makes it easy to find the videos you're looking for. One more example is the PhotoWhy app we developed for our clients. It allows users to watch live streams where the world's best photographers share their experiences and tips on composing and taking better photos.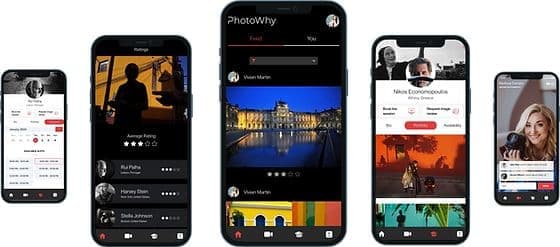 5. Gaming Video Streaming Apps
Gaming video streaming apps offer a way for users to play video games with others while watching videos. These apps are perfect for gamers who want to interact with other gamers while playing their favorite games. Twitch is a live streaming platform for gamers that lets users share gaming experiences with others. It's also a social network where they can follow and interact with other gamers. Users can watch live streams of games, chat with other gamers, and even join in on some of the gaming actions. One more example is YouTube Gaming. It's a live streaming app from Google that lets gamers watch and live stream gaming videos. 
6. Music Video Streaming Apps
Music video streaming apps offer a way for users to listen to music while watching videos. This type of app is perfect for people who want to listen to music while watching their favorite TV shows or movies. Vevo is one of the most popular music video streaming apps. It offers a huge selection of music videos, including official and user-generated content. Users can create custom playlists, and the app will even suggest new videos for you to watch based on the interests.
7. News Video Streaming Apps
News video streaming apps offer a way for users to watch the latest news broadcasts while watching videos. Some popular ones include CNN, Fox News, and MSNBC. These apps allow users to watch live or recorded news videos on their smartphones or tablets. Many apps offer other features, such as reading news stories, viewing weather forecasts, etc.
6 Steps to Create a Video Streaming App
Step 1. Choose Your Development Team
When looking for a development team to build your live video streaming app, it's essential to choose one with experience in the field. The team should also be able to provide you with a cost-effective video streaming solution that meets your specific needs. Here are a few tips to help you choose the right live video streaming team:
1. Look for a team with experience in live video streaming.
2. Make sure the team can provide a cost-effective solution.
3. Choose a team willing to work closely with you to understand your specific needs.
4. Ask for references from previous clients.
5. Get a detailed proposal from the team before making your final decision.
These tips will help you choose the right development team to build your live video streaming app. With the right team in place, you can be sure that your app will be a success.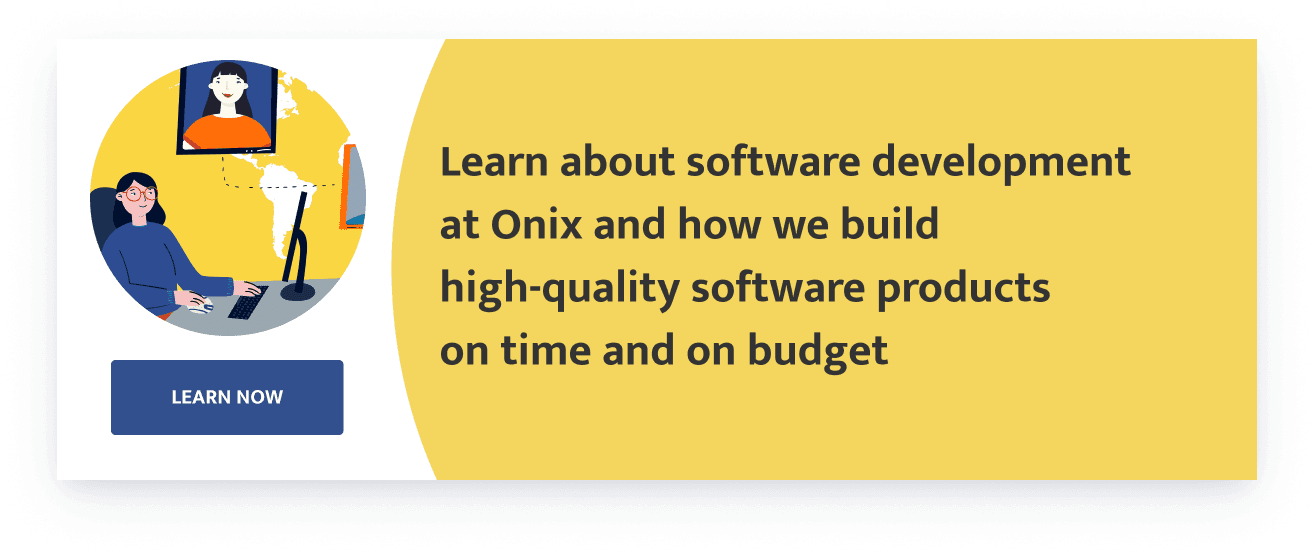 Step 2: Make Live Streaming App or Feature Useful
Live streaming technology allows us to see events through the eyes of the broadcaster. That offers practically full interaction online, erasing geographical boundaries. Reflect on who needs the ability and why, and how they will use it. Focus on meeting the viewers' and broadcasters' needs. Every aspect of the video streaming app development must further those purposes.
Before releasing your application, test it with a sufficient number of potential users. That should give the most informative feedback on required improvements.
Step 3. Provide the Essential Features of Live Video Streaming Apps
The crucial real-time features of a live video streaming app include:
Video Streaming and Playback Functionalities: An MVP or the first version of your mobile application may be limited to online streaming and watching videos in real time. However, most popular applications provide streaming video playback. Subsequent versions should enable the viewers to watch and maybe save the videos after the broadcast ended.
Personal Accounts: The service must be profile-oriented. Users should be able to create personal accounts, possibly with multiple user profiles, manage their data, email addresses, passwords, and payment options. Enable users to find profiles with similar interests and subscribe to broadcasters. Connecting/importing contacts from social networks and device storage should prove useful. Mechanisms for authentication and a proper set of security components are a must.
Personalized Content: Effective filters and search help deliver the right content to each user. Provide a quick location-based search for broadcasts. If applicable, users should be able to easily find the content they've already watched and liked, as well as recommended broadcasts.
Communication: Provide broadcasters and viewers with a way to comment. Viewers should be able to rate and/or react emotionally to live streams and saved videos. Be creative with messaging, live polling, user stats, in-app purchases, animations or other means to engage users.
Social Media Sharing: Viewers should be able to share interesting content and broadcasters with others. Integrate your app with Facebook, Instagram, and other social networks, and add one-click sharing.
Payment Methods: Live video streaming services, especially targeting different regions, should provide various payment options: credit cards, debit cards, special-use cards, and prepaid credit cards for web and mobile apps.
Read Also: Influence of TikTok on live streaming in social media
Step 4: Develop a Smart Monetization Strategy
Real-time video streaming can drive exciting revenue opportunities. There's evidence that brands are going to invest in live streaming advertising heavily in the coming years.
Application publishers can ride the "gravy train", acting as intermediaries and leaving the promotion to the content generators. Still, it's crucial to get the right balance between user experience and monetization. When selling video space to advertisers, you should consider the optimal length for an ad, skipping ads, different placement types, etc., and be creative with advertising through keyword types, A/B testing variations, and pre- and post-roll ads.
Make sure ads are in tune with your app and the audience. For example, Twitch provides a place for advertisement in each video stream. They are often used for broadcasting game tournaments. Various companies are sponsoring Twitch, but gaming hardware vendors and game publishers are really at home there. The app also offers an ad-free paid subscription.
Along with dating, Momo's 110.5 million users employ the platform to project anything from beauty tutorials to music countdowns. Viewers can send broadcasters gifts to catch their attention or to thank them. The application keeps a percentage of each gift's worth. You can follow other examples from Momo's monetization model:
Membership Subscription: A paid membership unlocked exclusive benefits for users: refined search options, ability to view the profiles that had visited their page, offers in the emoticon store, and so on. You may offer a free trial of your streaming application and a flexible system of monthly, quarterly, or yearly subscriptions. Premium accounts or, say, enterprise plan/pro plan may provide more storage space, open access to editing functions, or otherwise extend the basic functionality as needed by paying users.
Sale of Digital Content: Momo was showcasing value-added services that nest within games and business marketing services. Companies will appreciate an opportunity to set up accounts that users can follow. Another way is to have subscribers pay per view or for access to archived content while real time video streaming is free.
Paid online courses, consultations, and other content protected by copyright make a less popular monetization method. All collected data, e.g., real-time views, sessions per user per month, amount of content consumed per session, engagement levels, etc., can be valuable for interested third parties who will pay for it. Finally, you can resell your live video streaming app to another brand as a 'white label product' eventually.
Step 5: Ensure Proper User Experience (UX)
Pay attention to how viewers want to navigate your app's content, from the menu structure to the stream video speed and quality. Remember that ads are an important part of the UX.
Users should be able to access the video content literally with one click on the homepage. Other useful features to consider are auto-playing on start, continuous playback, ability to restrict access to video, pause and rewind the broadcast, push alerts, picture-in-picture mode or a background mode, download capabilities, and more. Before implementing any feature, app developers should assess the future usage of the functionality vs. the cost.
For an MVP, it makes sense to focus on priority platforms, but viewers want to access content on the whole spectrum of mobile devices and screens. Multiplatform adoption is a way to reach audiences on Android and iOS phones and tablets, Apple TV, Roku, Windows, and wherever people are expecting.
Big data helps app developers improve the UX by displaying personalized suggestions and delivering content in a personalized way. Artificial intelligence can assist in creating models based on demographic information. It lets segment out delivery and provide different experiences to particular user types.
The quality of service can apply to many components of the content delivery, e.g., compression, transmission, delivery, and playback of content. These are mainly determined by the technological stack.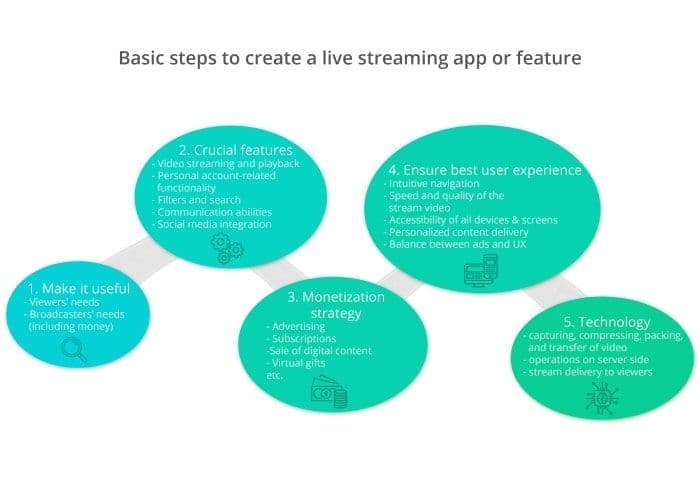 Step 6: Use the Right Technology 
The tech stack for creating a mobile video streaming app starts with the means for:
Capturing video/audio, compressing, packing, and transfer to the streaming server.

On server side, performing operations aсcording to the business logic, processing, storing, re-encoding, etc., for the incoming streams.

Delivering the stream to viewers, either by direct delivery or using an intermediate storage. (The latter requires employing a platform for the streaming video but offers more opportunities for marketing research and evaluation of audience coverage.)
It's important to choose the streaming protocol before designing the system. Real Time Messaging Protocol is the most powerful and optimized protocol for live broadcasting. (More information on RTMP, including Onix' external library for Android, is available in an earlier post.)
The good news is that app developers needn't build everything from scratch or overhaul an existing tech stack to introduce live streaming to your platform. You can purchase a readymade framework and employ live streaming platforms for business, e.g., Brightcove, Contus VPlay, DaCast, JW Live, Livestream, UStream or Wowza. Contus VPlay is arguably the best solution for building live video streaming apps for Android and iOS.
Most of the live streaming apps utilize Google Cloud Platform, Microsoft Azure or Amazon Cloud Services. The larger your audience, the more servers and channels are required for guaranteed quick delivery of the content to viewers. Content delivery networks (CDNs) like Amazon CloudFront, Cloudflare, Fastly or Open Connect allow the expedited processing of files. CDNs deliver content at the right time to the right user without the regard of buffering. They have a strong resistance to DDoS attacks and increased fault tolerance to boot.
The programming languages and frameworks used in live video streaming app development include C++, Go, HTML5/CSS3, Java, JavaScript (AngularJS, Backbone, EmberJS, Node.js, React, Restify, and RxJS), Python, and Ruby on Rails.
App developers and publishers should leverage extensive analytics suites run across the entire application. In addition to Google Analytics, MixPanel, Hadoop MapReduce and Spark, major video streaming-specific analytics packages are ComScore, Conviva, and Nielsen.
Video Streaming App Development Cost
Many factors can influence the cost of developing a video streaming app. Some of these include the features and functionality you want to include, the platform you want to develop for, and the size and scope of your project. If you're looking to create a simple video streaming app with few features, you can expect to pay less than if you're looking for a more complex app with many features.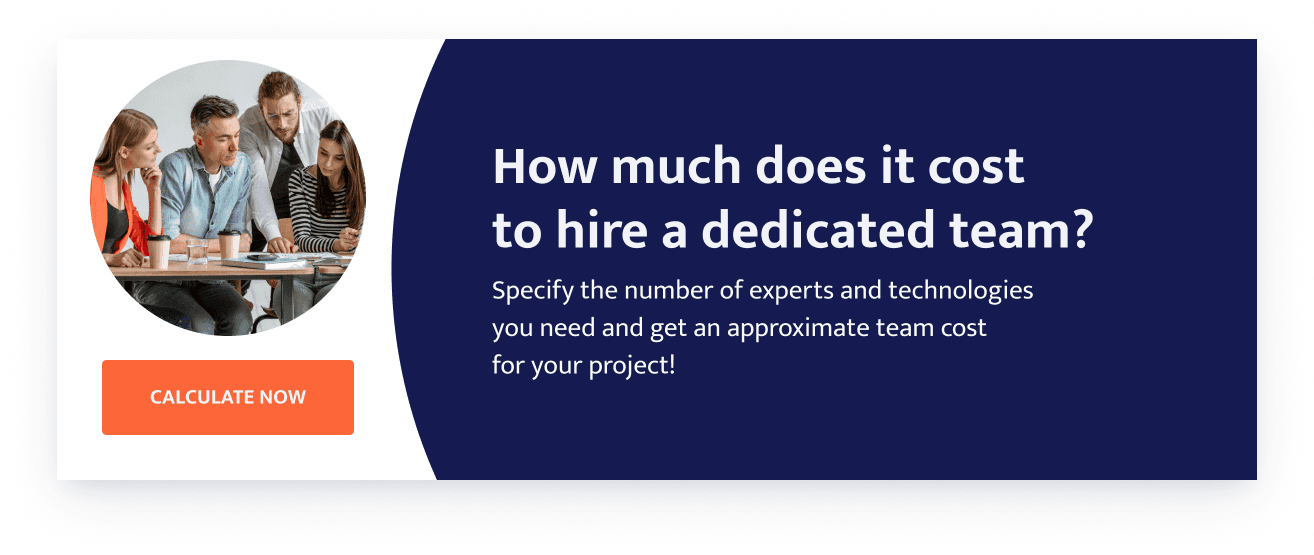 The cost of developing an app also varies depending on which platform you choose to develop for. The size and scope of your project can also affect the development cost. A smaller, simpler project will usually cost less to develop than a larger, more complex project. A room with 50 connections for streaming will be cheaper compared to the room with 5000 real-time connections. Finally, your development team's location can also influence your project's cost. Development teams in Western countries charge more for their services than teams in Eastern countries. Let's look at the average video streaming service development rates in different countries. Here is a very approximate estimation in hours according to the project development phases. The hourly rates can vary depending on the project's complexity and other factors.
| | | | |
| --- | --- | --- | --- |
| Phase | Min hours | Max hours | Hourly rate |
| Web (backend) | 400 | 700 | $50 - 99 |
| Android | 800 | 1300 | $50 - 99 |
| iOS | 800 | 1300 | $50 - 99 |
| UI/UX design | 190 | 250 | $50 - 99 |
| Total costs | 2190 hours | 3550 hours | $50 - 99 |
Pitfalls to Pay Attention to When Developing a Video Streaming App
​​1. Not having an online video streaming business plan for scalability
When developing a video streaming app, it's important to have a plan for scalability from the start. This means thinking about how your app will be able to handle increased traffic and user demand as it grows. Without a plan for scalability, your app will likely experience performance issues and crashes as it tries to keep up with growth.
2. Not optimizing for different devices and network conditions
It's also important to optimize your app for different devices and network conditions. Not everyone has the same device or the same level of internet connection, so your app needs to be able to adapt. This means creating different versions of your app for different devices and ensuring that your app can still function properly on slower or weaker internet connections.
3. Not securing your app and users' data
Another important consideration is security. When dealing with video streaming, you're dealing with large amounts of data that must be protected. You must ensure that your app and servers are secure and that your users' data is safe. Otherwise, you risk having your app hacked or your users' data compromised.
4. Not having a fallback plan
Finally, it's always important to have a fallback plan. Things can and do go wrong, so it's important to have a way to recover from any problems that might occur. This means having a good backup system and knowing how to troubleshoot any issues that might arise. By keeping these considerations in mind, you can avoid some of the most common pitfalls when developing a video streaming app. By planning for scalability, optimizing for different devices and network conditions, securing your app and your user's data, and having a fallback plan, you can help ensure that your app is successful.
Our Experience in Video Streaming App Development
Onix has extensive experience developing video streaming applications. Our team of experts has implemented various video streaming projects for our clients, using the latest technologies and frameworks. We have worked on video streaming apps for various platforms, including iOS, Android, Windows, and the web.
We are well-versed in using different video codecs and protocols, such as HLS, MPEG-DASH, RTSP, and RTMP. We can help you with both live and on-demand video streaming solutions. We can assist you if you want to develop a stand-alone video streaming app or add video streaming functionality to your existing app. 
Our developers will work closely with you to understand your requirements and deliver a custom solution that meets your needs. One of our recent projects in the video streaming sphere was replacing faces. The client requested our team to work on the technology that allows users to edit faces during video streams. We created a photo extraction feature, animation of the user's faces, and the ability to apply different masks.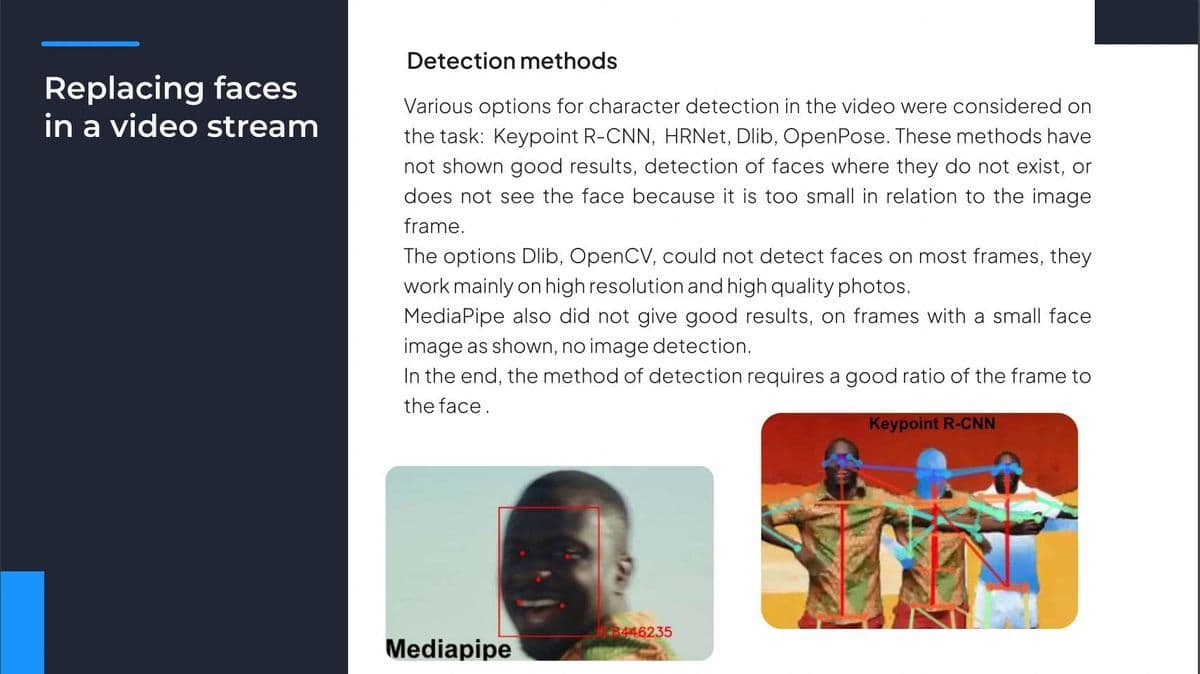 One more interesting project about live streams we've already mentioned is PhotoWhy. The platform was created to enhance learning experience for photographers. This mobile application let photography enthusiasts and professionals present their works to the community and share their experience in live video streams. They can gather people live, show some photography tips, and discuss professional topics. We created easy-to-use live video streaming functionality that now is used by thousands of user in US, and will be used globally eventually. 
Final Words
Live video streams are a growing trend in video marketing. New interactive video content flow can increase dwell time and incremental repeat traffic to your platform, boosting advertising and revenue opportunities. Live streaming is not a one-size-fits-all solution. However, if the functionality is properly and  intelligently integrated into the system, and supported by unobtrusive monetization methods, live video streaming can be a fantastic growth engine.
Businesses are massively investing in their presence on social media platforms, messengers, and IoT solutions. Leaders choose to create their own channels and let others compete for the consumers' attention there. Developing a live video streaming app may be your best decision with a compelling consumer proposition.
Embarking on building the next Snapchat or YouTube Live, concentrate on the functionalities users value most. Improve the features, advance, and keep them top-notch. A methodical approach to technologies behind the live video content is key to the application's success.
Onix develops scalable mobile and web applications using advanced technologies and the latest trends in design. Do you have questions about video streaming application development? Have you envisioned an application with novel functionalities? Get in touch with Onix!
FAQ
What are the benefits of live video streaming?
Live video streaming can offer many benefits, including:
-The ability to connect with an audience in real-time: Live video allows you to connect with your audience immediately and authentically. This can be especially useful for building relationships with potential customers or a community around your brand.
-Increased engagement: Live video is more engaging than pre-recorded video, which means viewers are likelier to stick around until the end. This can lead to better brand recall and improved conversions.
-The element of surprise: Live video can be used to generate excitement and anticipation for upcoming products or events. This can help drive up sales and create a buzz around your brand.
What are the different types of live video streaming?
There are several different types of live video streaming, such as:
- Live event streaming: Live event streaming can be used to broadcast conferences, concerts, or sporting events to a broader audience. This can help increase awareness and generate interest in these events.
- Product demonstrations: Product demonstrations can show off your latest product or service in action. This can be a great way to generate interest and build anticipation ahead of a launch. 
- Q&A sessions: Q&A sessions can be used to answer questions from customers or fans in real time. This can help build trust and transparency around your brand.
What are the costs associated with live video streaming?
There are several costs associated with developing a live video streaming app. First, you will need to purchase a server that is powerful enough to handle the demands of live streaming. Second, you will need to pay for a reliable internet connection that can support the high data demands of live streaming. Finally, you will need to purchase your live streaming software license. The cost of developing a live video streaming app will vary depending on the specific features and functionality required. However, it is possible to develop a basic live streaming app for as little as $15,000.