If you're reading this article, you're probably looking for outsourcing web development and need to know all the essentials to find a reliable tech partner.
Onix has 20+ years of experience building web products for various industries. Our specialists know outsourcing web development inside and out. 
And lucky for you, in this blog post, we're going to share our valuable insights, useful tips, and practical advice. Keep it reading to have a successful outsourcing experience!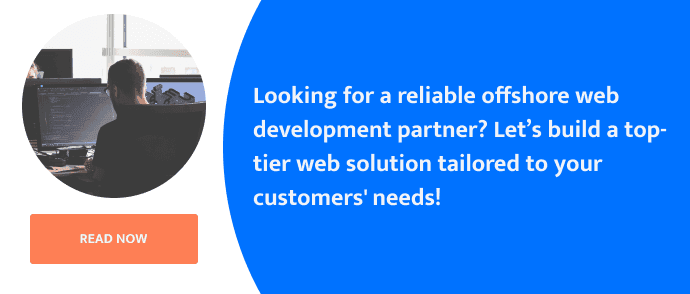 Why Companies Outsource: Outsourcing Web Development Benefits and Statistics
In today's world of multiple and complex programming languages and a growing number of development tools, outsourcing has become a revolutionary and vitally important business solution. 
It's hard to find experts in all technologies working simultaneously at one agency and in your city. Sometimes web development outsourcing is the only alternative you can choose from.
As a business strategy, outsourcing continues to evolve and adjust to business demands while impacting the way business develops. With the enormous competition in the outsourcing market today, services' efficiency, affordability, and scope of services are also increasing. And the numbers speak for themselves. The global business process outsourcing market was valued at USD $245.9 billion in 2021 and is projected to expand at a compound annual growth rate (CAGR) of 9.1% from 2022 to 2030.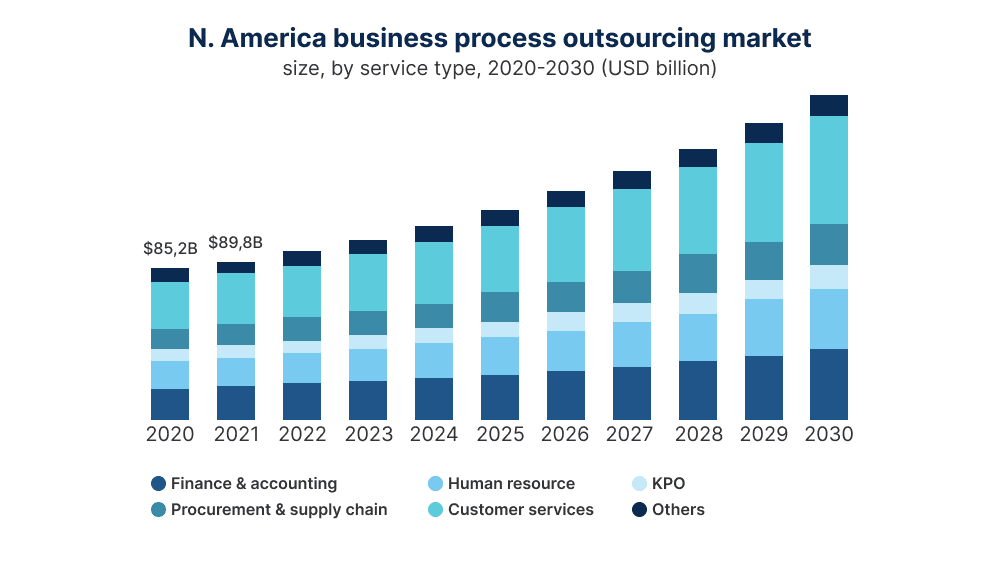 Each company chooses to outsource in its own way. However, there are some common advantages and reasons why an increasing number of businesses decide to outsource web development. Let's define and analyze them in detail.
Lower development cost
The country's economy is a strong factor in determining how much you would pay for web development. Prices for web services in the U.S. and Western Europe countries are significantly higher than similar services of top-flight developers living in less economically prosperous countries.
For example, let's say you want to build a website from scratch and find out that it may cost up to 100 000 US dollars if you decide to develop it in the U.S. At the same time, the total cost may be 3 times lower if you choose to outsource website building to an offshore team. As a result, with outsourcing, you can save costs or spend this money to get more (i.e.build a super feature-rich website).
On average, you can save from 20 to 60% by hiring development experts from overseas.
Flexible development process
Under a contract you sign with an outsourcing company, you will be provided with a development team's assistance. The company will quickly find a substitute if any team member leaves or takes a vacation. Hiring professionals in-house in this situation would mean you have to begin your search from scratch.
And, of course, when you outsource web development, you can put effort into business management instead of overseeing your developers daily or hour by hour. Also, you only pay for the services when the work is done, while an in-house developer would be salaried regularly and may not possess all required skills.
Time efficiency
For the amount of money you can spend on development services in a western country, you may be able to hire only 1 developer or 2, while outsourcing allows hiring a team of developers for the same fee. As a result, work is completed faster.
High-quality professionals
Web development relies on code which is a universal "language" that a programmer from any part of the world can master. It would "sound" the same no matter where your team of outsourced developers comes from. The Internet has enabled information accessibility, so finding and hiring reputable developers and designers from any country is easy.
Technology choice
When you outsource, you have the great advantage of hiring a full-stack company that can offer you a wide choice of technologies for web development and also the assistance of a team of experts, including a project manager to take care of the team's progress, UI/UX designers to make your website user-friendly and a QA to detect bugs. With outsourcing, you get all of them working in one place.
Common Myths About Outsourcing Website Development
Outsourcing is for big companies
In fact, most outsourcing companies don't focus only on large size businesses. IT outsourcing is for all businesses, no matter their size: small, medium-sized businesses, and startups. Moreover, outsourcing can be useful for small businesses in terms of cost reduction. 
According to a Deloitte report, cost reduction is the primary objective that drives small businesses to choose the outsourcing model.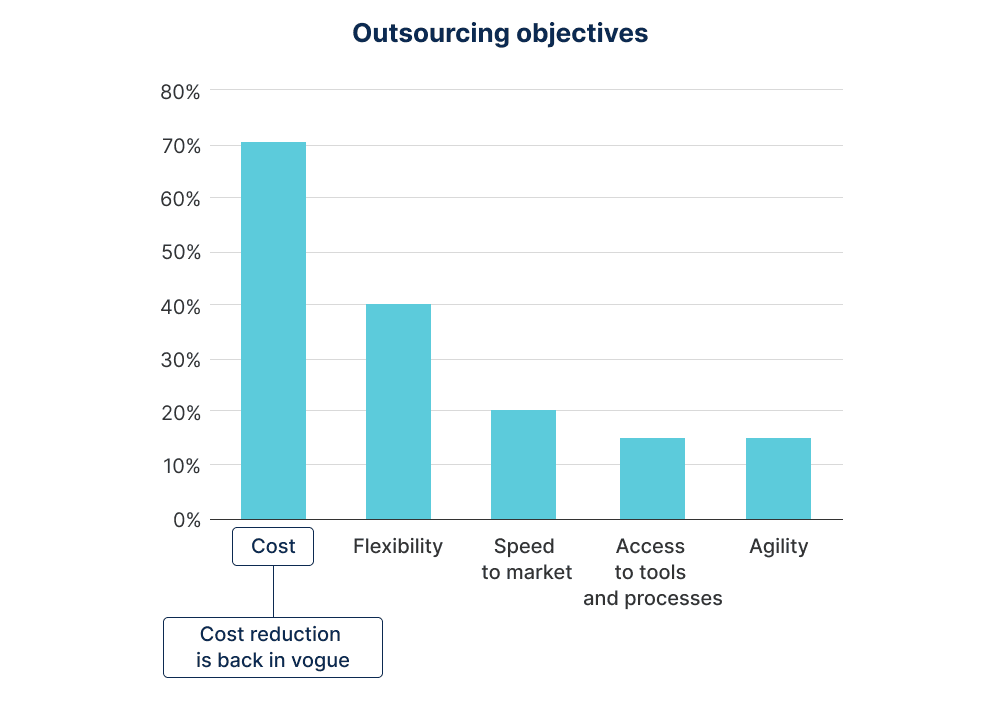 Outsourcing provides poor communication
Miscommunication occurs no matter the cooperation model, business size, or industry. However, over the decades of its existence, IT outsourcers have developed various activities they use to stay in touch with clients and keep the development process transparent for all project participants. These activities include:
Daily meetings that help define the overall progress of the work and identify problems  and ways to solve them.
Regular calls to receive immediate feedback on the team's achievements and to directly sync on project progress.
A project manager who acts as a liaison, controls the development process, and keeps you informed at all stages of development.
Regular demo to stay on track and view a report or video presentation on sprint results and the project's progress as a whole.
At Onix, communication is a priority. It's crucial for us that our clients are always aware of their projects' outcomes and can provide timely feedback to avoid delays.
Risk of company's privacy and security
When dealing with outsourcing, most businesses worry about their private information and data breaches. The thought that someone else can use your private information is scary. However, today, most IT outsourcing companies care about their reputation and make every effort to earn the trust of their clients.
When outsourcing IT services, your tech partner should follow best practices to establish credibility and protect your privacy. For example, an outsourcing company should conduct security procedures to detect potential threats. Also, the outsourcing company always aligns in-house security standards and policies with its client. And most importantly, all members of your outsourcing team sign an NDA (non-disclosure agreement).
Outsourcing delivers poor quality
Cheap development services do not necessarily mean low quality. Development quality directly depends on team experience, required skills, and communication. Outsourcing teams can deliver even better software with proper planning and an Agile methodology than in-house specialists.
At Onix, we use the Agile methodology to add more flexibility, speed, quality, and transparency to our development process. When we start our development process, the team cyclically passes through development phases: planning, development, reviewing, and launching. 
We communicate regularly with clients at each stage to keep them informed and to gather feedback. Moreover, these development phases enable our team to make continuous improvements avoiding development issues and delays. As a result, our team and clients deal with a structured, iterative development process that allows delivering a valuable final product on time.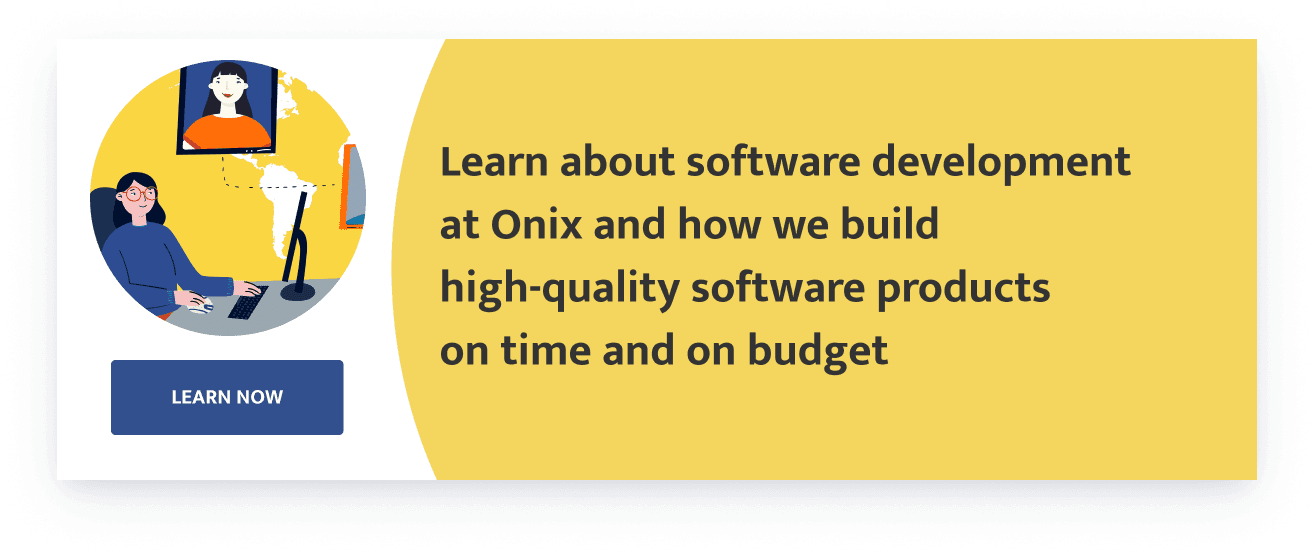 How to Outsource Web Development: 6 Core Steps
Here's what you should consider when choosing to outsource your project.
#1 Create a detailed list of your expectations
Clearly state the scope of your expectations. Is it a simple redesign, or website page restructuring will be needed? It will be much easier for your offshore team to estimate the work that needs to be completed over your website if you can describe it (design, functionality, content, etc.). When both sides understand the expectations, there is much less of a chance for a surprise such as a new deadline or an extra budget item.
#2 Visit job platforms and social networking sites
Sometimes, businesses fail with web outsourcing. One main reason is significantly underestimating the cost of a quality team. This problem is quickly resolved when you deal with a website outsourcing company.
You can avoid disappointment by checking the company's recommendations and average ratings on websites such as Clutch, Upwork, IT Firms, GoodFirms, or TopDevelopers. On these platforms, IT vendors post info about their services. You can see the development company's tech stack, rates, reviews, etc., and find your ideal outsourcing company.
#3 Choose your team according to your list of expectations
If you have very little technical expertise, invite a professional consultant who will help you conduct an interview or send a personalized coding test for the candidates to make sure your team has the necessary skills. It is the most critical step when you choose a web development company.
It would be wise to ask for the developers' work examples of the previously completed project and conduct a live discussion to get acquainted with the people you will work with. You'll understand more about the team's skills once you discuss your project and hear their questions and suggestions.
#4 Set up a roadmap
Upon approval of the estimate, provide your team with as much information as possible about the design or functionality you want to see. Before the development is launched, agree on the timeline, a realistic budget, progress reports and follow-ups, and communication with offshore development teams (emails or calls).
Read also: How to Build a Roadmap for a Project and Why It's Worthwhile
#5 Collaborate with your team and manager
During the development phase, it's essential to let your developers know about issues and features that might be developed incorrectly. Ask them to send frequent updates. This way, you can keep track of the progress and ensure there is no misunderstanding with the results.
#6 Use Scrum and oversee the project
Building your collaboration with Scrum gives transparency to each project development stage and keeps your offshore team in constant cooperation. With Scrum, you are always aware of how the work is being done, and you can always promptly halt the process and identify what is heading in the wrong direction.
Minimum Team For Outsourcing Website Development
Your team will directly depend on the project complexity, experience and expertise required. For example, at Onix, we can organize a professional team to take care of all your business needs:
The Project manager will control your development process and keep you informed at all stages of development.
Backend developers will write web services and APIs and integrate server-side logic and work done by frontend developers.
Frontend developers will bring your website design to life and create user experience and interaction.
Web designers will create a customized design, trendy icons, beautiful themes, and stunning banners for your project idea.
QA engineers will collaborate with developers to test the software and ensure your website looks good on all devices.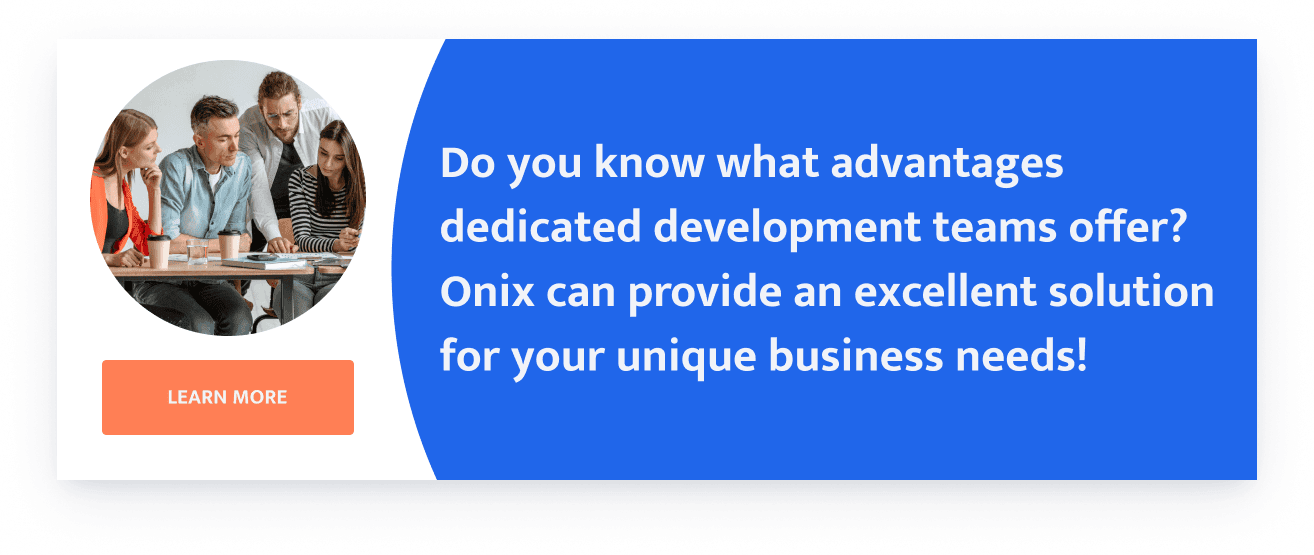 Best Countries to Outsource: Location and Web Development Outsourcing Cost
Below, we consider the most popular locations to outsource web app development and help you make the right choice.
Eastern Europe
Eastern European countries are considered the best territories you can outsource web development services. According to Kearney's report, East Europe provides high-quality education, reasonable prices, great communication culture, and convenient time zones.
Ukraine, Poland, and Romania are often considered the best countries to outsource web development. They offer strong programming skills, have a similar mentality compared to the west, and demonstrate a high level of English.
Asia
Asia is one of the most popular regions where businesses can outsource web development services. India, China, The Philippines, and Malaysia are the most popular outsourcing countries in this region. Asia provides a vast pool of talented specialists at a reasonable price. However, we should note that you may face cultural differences and specific partnership cultures.
Latin America
Latin America ranked in the top five best regions to outsource web development due to its destination. US companies often choose Latin American countries due to proximity, cultural similarities, and high knowledge of English. Brazil, Mexico, and Argentina are the most popular countries for outsourcing web development in this region. Latin America provides web development services at low prices and with a low cultural gap. 
North America
North America has the highest scores in technology and data science. The US and Canada are considered the strongest performers in web development outsourcing. Probably, everyone has heard of Silicon Valley, which remains an icon of software development quality. And Canada is ranked 6th in the Tholons list of the Top 20 Digital Nations.
North America has high education prices, and a lack of software developers leads to the highest rates worldwide. This fact makes many companies outsource website development services. For example, 68% of US companies outsource to low-cost countries. 
A high level of IT services, experienced specialists, and English fluency make this region a valuable website outsourcing partner. However, you should pay high costs for that. The average hourly rate of outsourced specialists is $140-$210.
Web Development Outsourcing Cost
Finally, it's time to answer the question, "How much does web development outsourcing cost?" Let's take a closer look at the average rates of IT specialists from different countries and compare their hourly rates.
Source: Accelerance
We should note that these are just the average rates of IT companies from various regions. Prices on web development services are calculated individually depending on the project complexity, whether it's a development from scratch or an old version update, what development approach you need, the technologies required, and many more factors.
If you need to know the exact amount, share your app idea with us, and our experts will calculate your web development costs.
8 Reasons to Outsource Your Web Development to Ukraine
1. Ukraine ranks as the number one outsourcing destination in Eastern Europe according to Outsourcing Journal and the number four IT outsourcing services exporter in the world.
Ukraine is praised for:
Highly qualified IT experts
Reasonable prices
English knowledge skills
Innovative approach to development
2. There are more than 200,000 IT specialists in Ukraine.
Since 2016, the professional developer talent in Ukraine has grown by more than 30%. According to the Ukraine Invest forecast, this number will reach 250,000 tech specialists by 2025.
3. There are more than 1,000 IT companies working in Ukraine. The innovative IT climate has given rise to the growth of more than 2,000 startup companies.
Startups that began in Ukraine: PetCube, DepositPhotos, Grammarly, Mobalytics, Viewdle
 4. Ukrainian IT market has shown great dynamics in recent years.
Today the Ukrainian software development market is one of the key sectors contributing to the country's economy. According to the Ukraine Invest forecast, the IT industry's market size will reach $8.4 bn in export.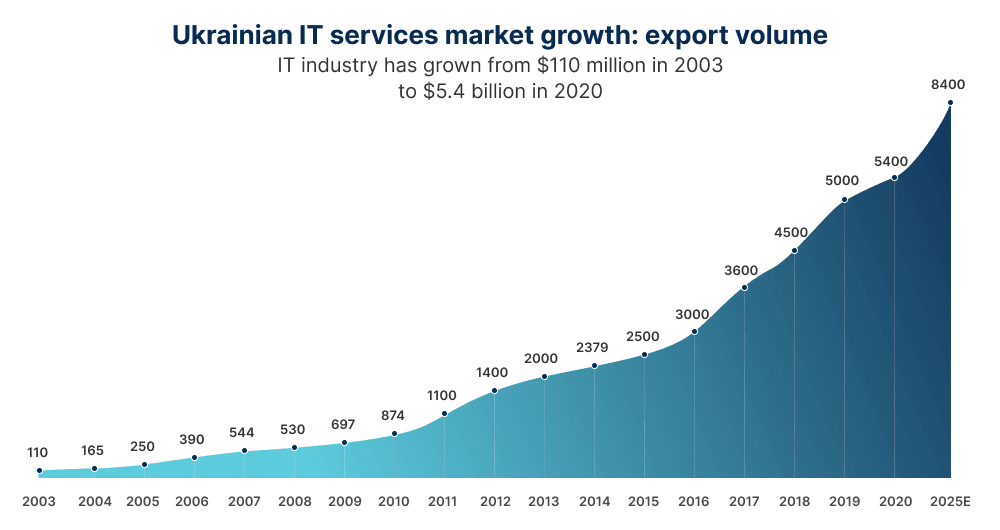 5. Good English skills.
Besides solid technical expertise, most developers speak English at an intermediate level or higher. Based on the EF English Proficiency Index, Ukraine holds 40th place out of 100 countries and regions. 
6. Ukraine comes first in the world for the number of Unity3D developers, second for JavaScript, Scala, and Magento, and third for Node.js, Python, Ruby, and PHP.
7. There are more than 100 R&D centers in Ukraine that include Boeing, eBay, Apple, Skype, and Microsoft.
45% of such companies are from the U.S.
8. Ukraine has a convenient geographical location for outsourcing processes.
The time difference puts Ukraine (GMT+2) one hour ahead of most European countries and enables fast communication.
How to Outsource Web Development with Onix-Systems
Onix is a web development company with 20+ years of experience building web products for various industries. Using leading-edge technologies, our talented team finds the right solution to meet your unique business goals.
Web development services at Onix comprise well-established methodologies and a vast experience in conveying working and viable web solutions:
Custom web project
Web app (B2B/B2C)
Enterprise solution
Ecommerce website
SaaS
CMS
CRM systems
ERP systems
Web design
Using our outsourcing web development services, you'll:
Get a reliable tech partner with a transparent development process. You will receive regular, timely updates about the current progress and about any issues that may arise. Onix's teams will communicate daily with you via emails, live chats, or video conferences. Regular written reports facilitate more formal tracking of software development progress.
Have trouble-free web development outsourcing. At Onix, you can hire a team of several developers for a long-term outsourced project and receive consulting and technical assistance from other experts, such as business analysts, designers, and QA engineers.
Receive your project on time and within budget. Creative collective effort and innovative, flexible use of modern technology allow us to create excellent user experiences and high-performance software products. Onix can ensure rapid completion for your outsourced projects that align with your business needs.
By outsourcing to Onix, you partner with a company that employs highly-skilled web developers and designers. With us, you can establish your own team of developers for your project to work with you either on a monthly basis (remote staff) or with a dedicated team.
If you need the expertise of one of our developers or several professionals, Onix will assign an overseas team with the required set of skills and work with you on a monthly basis. You can stay directly in touch with your team via email or phone calls and track their progress daily.
When you want to hire a team on a project basis, we assign a project manager, one or more web developers, and potentially other team members to help you clarify your goals and technical aspects. We outsource a developer team and begin work according to a set deadline until the project is launched.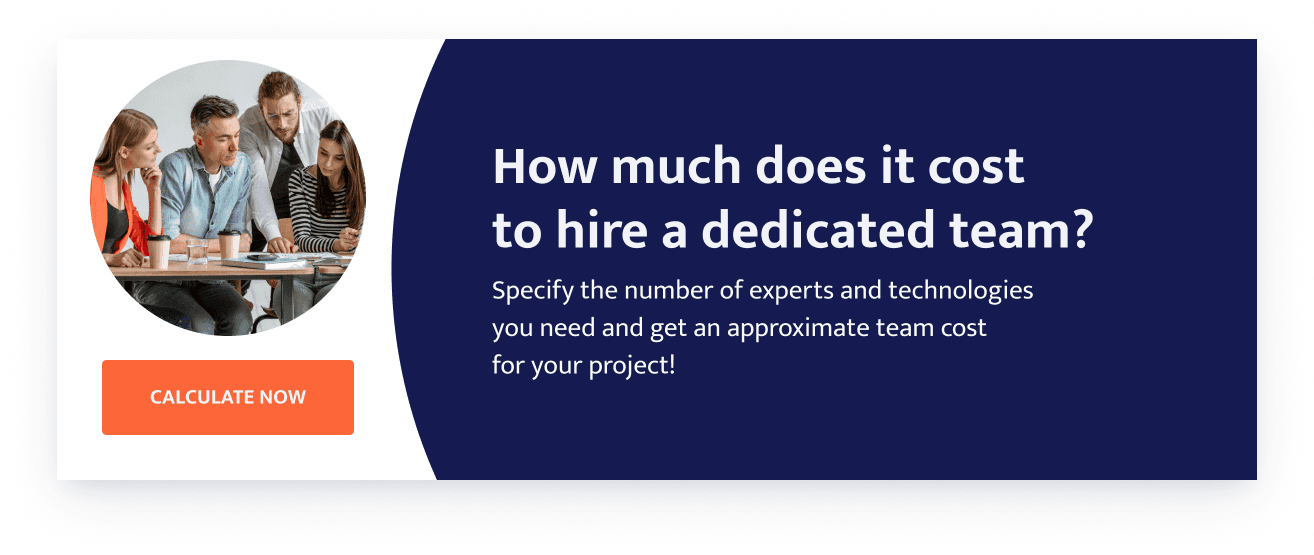 Conclusion
Outsourcing is a perfect choice if you cannot find local specialists, their rates are too high, or your team is too loaded with work to take on new projects. However, you can find and hire a reliable tech partner to leverage outsourcing benefits.
To make the right choice and hire an experienced web development outsourcing company, it's wise to pay attention to important factors such as portfolio, relevant expertise, experience, location, previous clients' feedback, etc. Moreover, to choose the right company, you can talk openly with their specialists to ensure they understand your problem and know how to solve it with modern, reliable technologies.
Are you interested in outsourcing website development? We're happy to help! Share your requirements with us.
FAQ
What are the advantages of the outsourcing web development model?
The main benefit of hiring an outsource web development company is the global talent pool, deep technical expertise, rational use of resources, team scalability depending on your needs, streamlined development process, and faster time-to-market. The outsource web development team helps alleviate project management hassle and ensures an effective, transparent development process while you focus on your business growth.
What is the best platform for finding a reliable web development agency?
There are various job platforms where you can find web development agencies. The most reliable websites are Clutch, Upwork, IT Firms, GoodFirms, or TopDevelopers. On these platforms, IT vendors post info about their services. You can see the development company's tech stack, rates, reviews, etc., and find your ideal outsourcing company.
How to choose an outsource web development company?
To make the right choice in hiring an experienced outsource web design and development company, it's smart to pay attention to important factors such as portfolio, relevant expertise, experience, location, previous clients' feedback, etc. Moreover, you can talk openly with their specialists to ensure they understand your problem and know how to solve it with modern and reliable technologies.
How much does web development outsourcing cost?
Each region has its range of rates. Web development outsourcing cost depends on where your tech partner is located. These are the average rates of IT specialists in different countries. 
North America: $62 - $209
Latin America: $34 - $96
Central & Eastern Europe: $26 - $95
South Asia: $24 - $71