If you are reading this article, you may be one of those to whom 'googol' or 'face book' seem misspelled at first. And when you think of a twittering bird, you imagine it as blue as the sky, don't you? But can you recollect the sign of the location where you've had coffee this morning? Probably not (unless it was Starbucks). No bias, just an example of the sign power. The difference between a great company logo and a mediocre company logo is the difference between being memorable and forgotten, noticed and ignored, and ultimately between a success and a failure.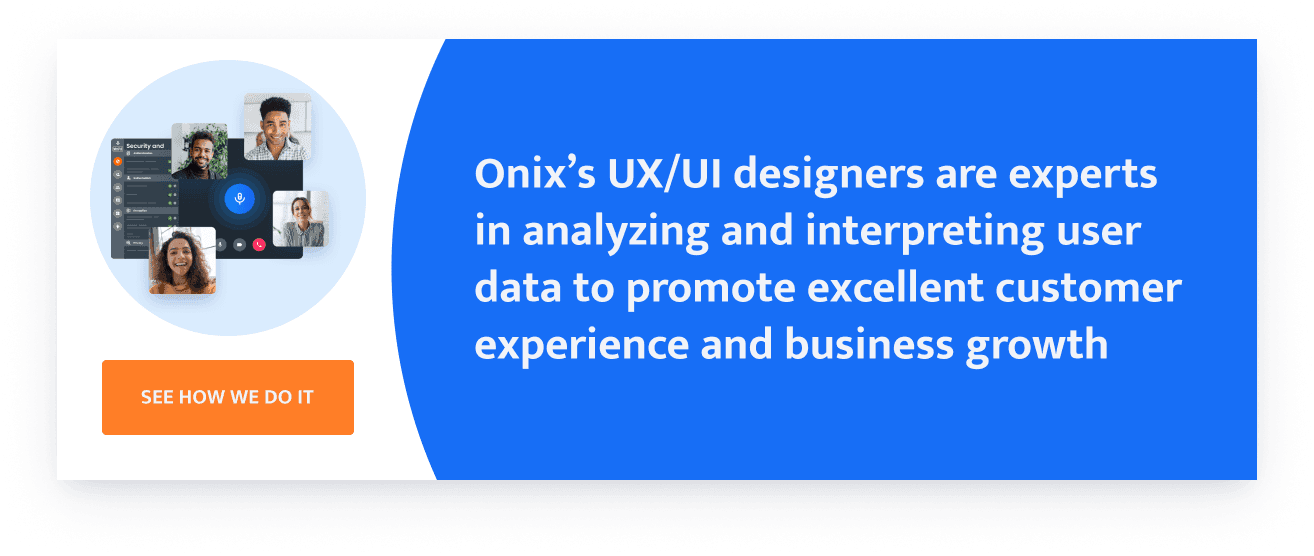 Are you starting a new venture? Building a website or mobile app for your business? Do you think your present company or agency logo no longer fits as the brand emblem? Was it created more than ten years ago, in a hurry, and/or on a tight budget? If you answered 'yes' at least once, this article is for you and now we'll tell on how to create a logo for your brand.
What Is a Logo for Your Business?
Simply put, it is the heart and soul of your brand and the face of your business. A great logo of your product creates a corresponding first impression of your business. It catches the eye of potential customers and enables you to stand out from your competitors.
While your business sells goods or services, your branding and logo are selling feelings. They should evoke an anticipation of future benefits, the joy of belonging to a privileged group right now, or a sweet memory of past purchases. And the customers will want more!
A cool professional logo tells everyone that you are… exactly, cool and professional. Even a garage startup of two guys instantly seems more trustworthy and competent if they invested in the professional design of its identity. So, if you are just starting 'some kind of fruit company', consider creating a quality logo for your startup. Years later, you won't be ashamed of your first 'oh-we-were-so-young' logotype!

But Do You Need a New Logo For Your Company?
Here are some of the common reasons showing it's high time for a logo of your company makeover or a massive rebranding:
something is definitely wrong with the current situation, e.g., many people can't get your business name right

your business mark and taglines seem old-fashioned

you are giving your entire business a makeover

the business is about to go online

you have introduced new products, or narrowed down from a wide range of services to one, etc.

you believe that changes will give the company a shot of new energy and its products will receive a boost
Even if you don't tick any of the boxes, there is always a chance to improve things with the power of graphic design. An expert logo designer can perform miracles. A wee font refresh here, a slight simplification there, some smoothing of the icon, and a little tint here and there can suddenly make your brand logo appealing for new demographics.
The redesign does entail changes in every branded item, along with appropriate costs, but they will certainly pay off. A professionally designed website, business cards, company signage, etc., can elevate your brand to a whole new level, and the change in the brand will increase the company's reputation and can bring it new deals.
What You Need to Know
Let's define some success criteria first. A good logo for an enterprise should be:
be unique

combine creativity and precision

be memorable and easily recognized

garner attention

quickly and graphically express the positive attributes of the business

be appealing to your target audience (and preferably beyond!)

work consistently in multiple sizes and colors and in various media

be able to stay current for a decade or longer

be done by/in cooperation with a pro (full stop)
Whether you wish to create a logo for a startup, or redesign an existing emblem, or embark on a total rebranding, make sure to get professional help. Even if you managed to come up with a cool design on your own - show it to an expert anyway. An experienced logo maker can tell whether or not the design will transfer easily into print or onto a banner stand when it comes to the development of promotional materials.
Ask a logo designer for advice. They know how design elements impact customers on the conscious and subconscious levels. (The more reasonable it is to engage a pro: you wouldn't let a dilettante meddle with the subconscious, would you?)
Branding on a budget is a real deal. A good trademark ideally should last a decade, so if you look at the amortization of its cost over that period, it won't seem that much. You can view portfolios of great studios and independent designers on their websites and social media; thousands of them are sure to charge less than a local design studio does. But don't be focused on the low price: the skills, experience, and knowledge of your field and needs are the priority.
Whether you wish to gain awareness, attract your first clients, or build authority in your niche, it is crucial to know what makes your audience tick. Before you start creating your company logo, look at the signs of other businesses in the industry and think about how to differentiate your symbol from those.
Time to think about your logotype format. There are basically three kinds to choose from:
Font-based logos consist primarily of a type treatment that makes them distinctive.

Signs that literally illustrate what a company does.

Abstract graphic symbols whose meaning is based on underlying associations.
Before selecting a format or a combination thereof, it makes sense to play around with very different ideas. The team can fill some notebook pages with rough sketches or utilize one of the online logo makers. The latter create a logo design for startups by automatically matching graphics with text. A nice, free and easy-to-use tool for testing ideas, but be careful using the results; such automatically generated marks, like clip art, can be copied by others too easily.

5 Tips on How to Create a Great Logo for Your Startup
Whether you are struggling to make a logo for your business yourself, or working with a professional logo designer, here are five basic principles to consider:
1. Be clever and enticing. Best logos are filled with obvious and hidden positive meanings. Try to incorporate a little mind game, pun, or another witty interpretation of concepts into the design.
Recently, when designing for 10 Adventures, Onix team includedan X-shaped element into the new logo. The X represents both the Roman number 10 and a mark on a hiking or treasure map, alluding to adventures. It's also a common reference to 'unknown' (e.g., Planet X), which drives the symbol's meaning deeper to destinations, exploration, and discoveries.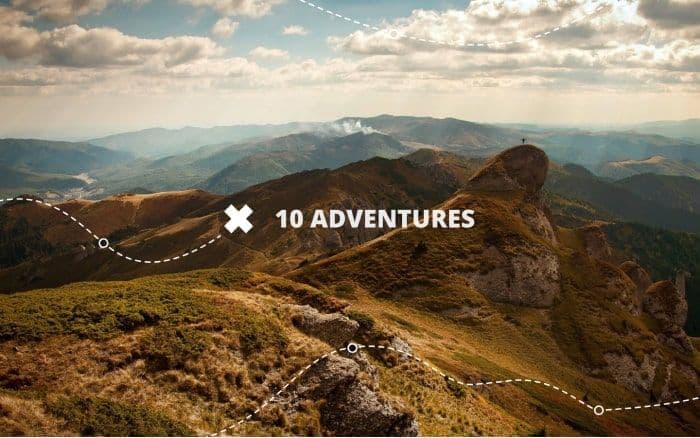 2. Choose, or preferably develop, easy-to-read fonts to add deeper meaning to text and give your emblem a unique feel.
Take a look at Onix' own logo. The 'X' actually derives from the initial 'O': the circle was cut and the halves were rearranged into an 'X'. This brings to mind cells, chromosomes, creation, development, and evolution - which is perfectly in line with our tagline. The slightly futuristic font not only simplifies the look, but also renders the spirit of the young forward-looking company. 

3. Keep the logo as simple as possible. Simplest shapes prove to be most powerful and the best to stand the test of time. Opt for clean monoline designs using elegant shapes, fonts, and negative space that focus on a single message. For instance, the underlying round and square shapes in Onix' sign are associated with the company's flexibility and stability, as well as the human and technical aspects of its operations.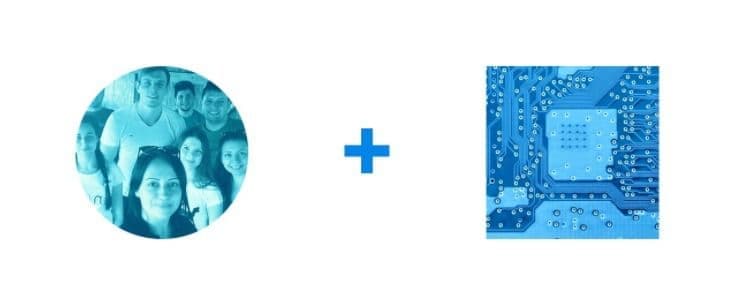 4. Make sure the chosen colors carry right meanings and communicate the right ideas about your brand. Do a color study, look at your design in one-, two- and three-color versions.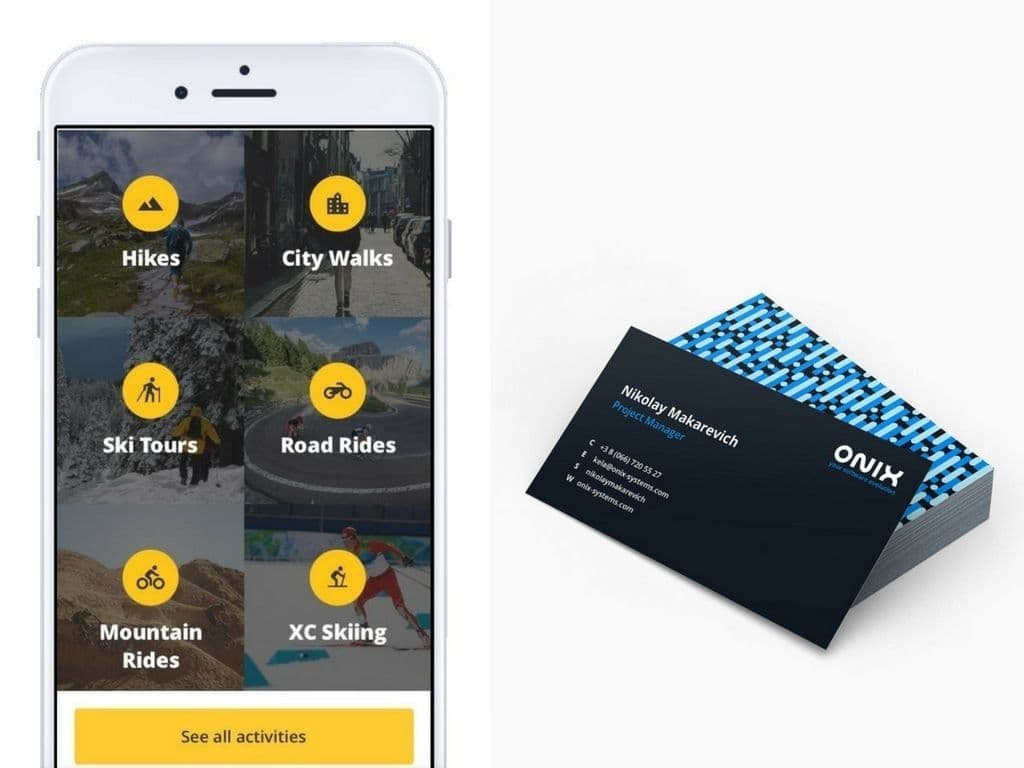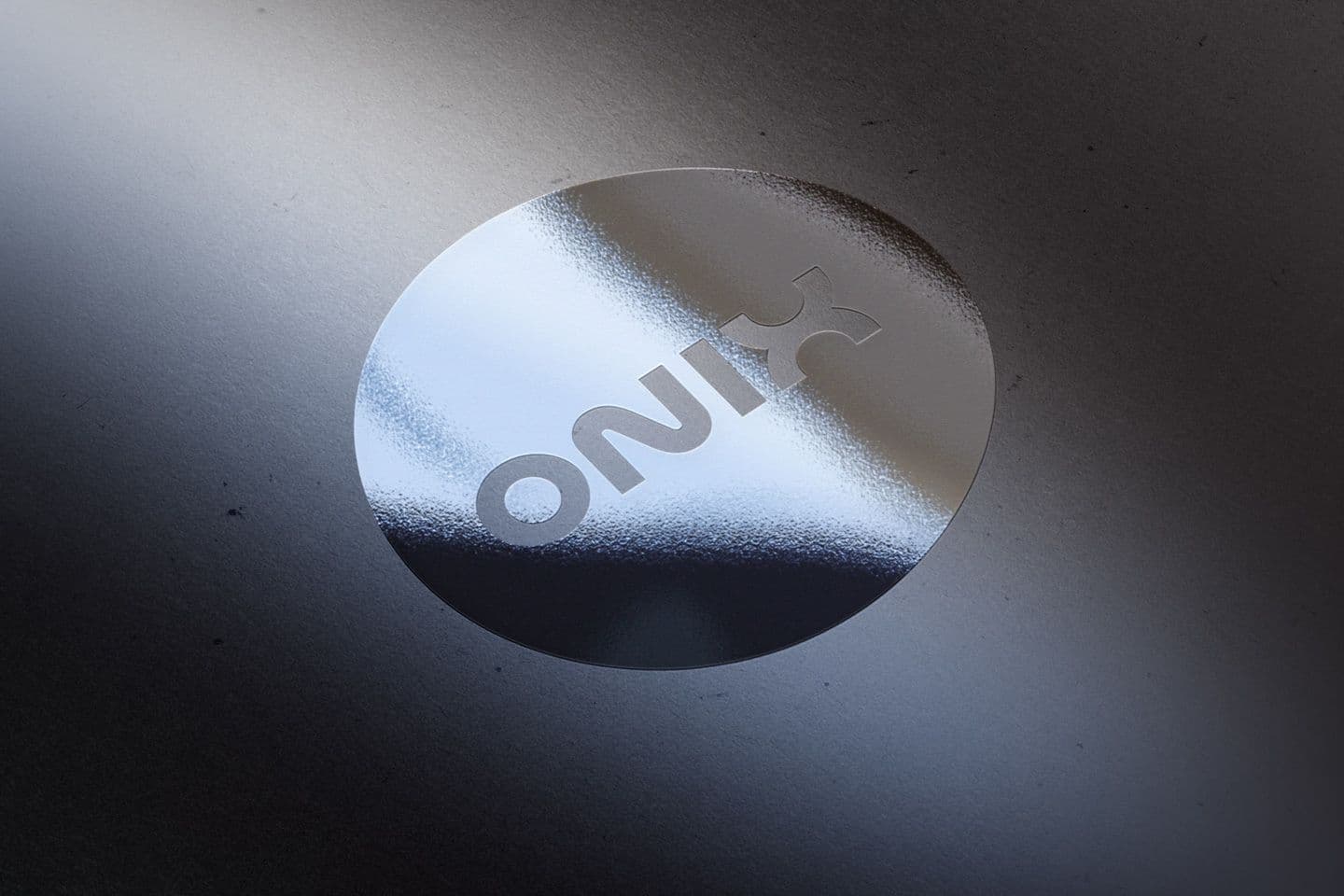 The yellow in 10 Adventures' brand is the color of joy, energy, optimism, and adventurousness. Onix' blues reinforce the message of professionalism and success. But remember that a great logo should function as well in grayscale. (We can go as far as to say that a perfect logotype is a no-color logotype.)
5. Avoid the cliché and short-lived design fads. Only a unique concept of a logo makes it instantly recognizable, and only original art can make an impressive statement about your business.
Once you have developed a well-designed symbol, apply it on- and off-line wherever your business name is mentioned to build your image and raise the company's visibility. Start with using it as an avatar or a cover/background picture for the business' social media accounts. For email marketing campaigns, add a small logo to the email signature section.
On your website, place the new emblem on each page and make it clickable to lead to the homepage. Use it as the favicon (a small image that appears next to the URL of a web page in a browser). If there is none yet, engage a designer to develop a new landing page or a fully customized WordPress theme for the company. It is in such trifles that the success of creating a logo for a company, startup, or brand lies.
Incorporate the design into your business card, a presentation template, documents like invoices, receipts, headed paper, and customer service materials, as well as notebooks, mugs, T-shirts, and other merchandise promoting the business. Make sure to bring a pile with you when attending the next industry conference or exhibition. Integrate the new emblem into interior design of the office and other elements of your branding!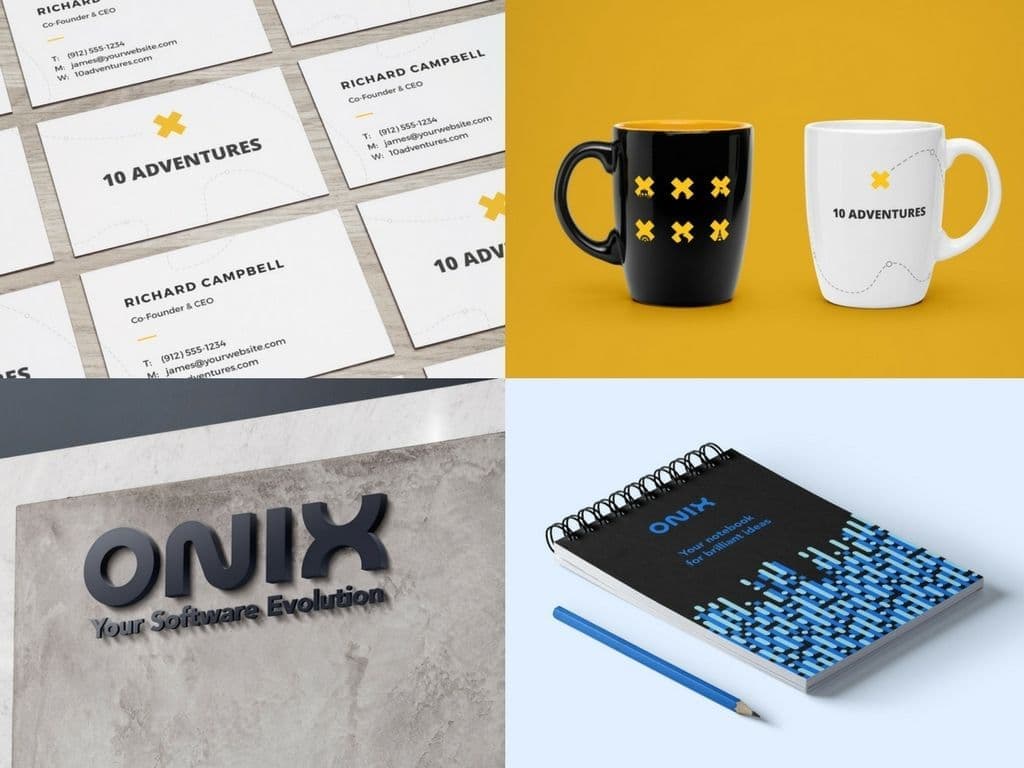 A new symbol or a whole website is cause for celebration, so make an event of it! Throw a party for the team and loyal clients, or run a competition on the new website to motivate people to visit it. Use any opportunity for creating a buzz around your business on that occasion!
To Sum Up
A strategically developed logotype is a positive and recognizable symbol of a business. It is particularly important for new entrepreneurs, but if you wish to take your existing business, service/product, or even yourself to the next level, it's high time to refresh your emblem or to get a brand new (!) one. But if at least one point matches your needs, be sure to think about creating a logo for your business (startup, enterprise... whatever)
Whether developing or re-designing a logo for your business, keep the customers and the nature of your brand in mind. Make sure the logo is simple and clean, memorable and distinctive. The shapes, fonts, and colors should look cohesive and support the concept. The emblem should be scalable and easy to reproduce virtually on everything.
Onix Design is passionate about brand identity and logos as much as about mobile and web design. If you contemplate anything, why not discuss how we can cooperate for the successful future of your product or business?
(Special thanks to Richard Campbell, Founder/CEO of 10 Adventures, for the kind permission to mention the logo design and to use the images in this article)
READ MORE ABOUT UI/UX DESIGN: