Outsourcing IT services has become a prevalent strategy for businesses seeking cost-effective and efficient solutions. However, determining the cost of IT outsourcing can be a complex task, influenced by various factors that shape the overall investment.
The global outsourcing market is expected to reach $525 billion by 2030, up from $252.6 billion in 2020. And IT outsourcing is a big part of that pie, with an estimated value of $395 billion in 2022. 
When a company's non-core business function becomes a distraction, the cost of IT outsourcing services becomes a burning question. This often applies to information technology-related issues.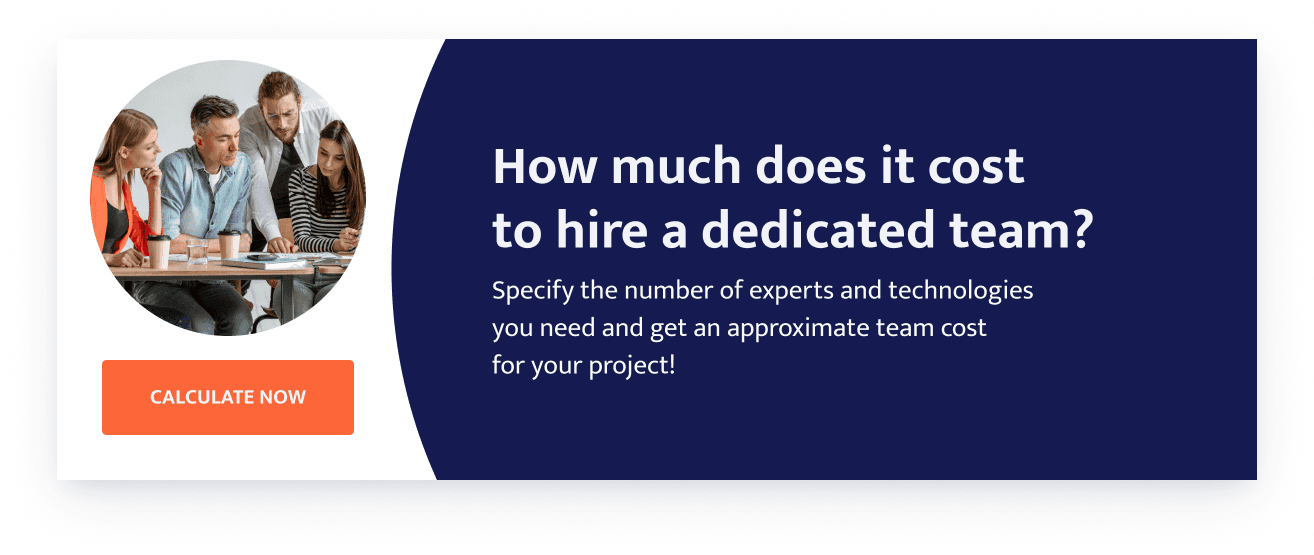 The costliness or shortage of local professionals also drives companies to outsource services and to farming out projects. However, a domestic service provider is essentially incurring the same costs as the client would. Add to that the provider's operational, marketing, and management costs, and markup. 
No wonder the cost of IT service providers domestically may turn out several times higher than an in-house team.
If you aim at reducing costs significantly, offshore outsourcing offers a solution. 
The saving is achieved due to the distinct difference between the salaries and IT services pricing domestically and abroad. However, the lower price of offshore software development and maintenance doesn't necessarily go hand-in-hand with high quality and smooth cooperation. 
To get an optimal price-quality ratio, it's crucial to know what determines the costs. Thus, having 20+ years of experience in providing outsourcing services to global clients, Onix experts shared top factors influencing cost of IT outsourcing in this article.
How to Understand That You Pay Too Much For IT Outsourcing Services
Here are four reasons why you may be paying too much for IT outsourcing services:
Lack of Pricing Transparency - If your IT outsourcing provider is not transparent about their pricing structure, you may be paying more than what the services are actually worth. Be sure to ask for a detailed breakdown of all costs and fees upfront to avoid any surprises down the line.
Overly Complex Services - Some IT outsourcing providers offer overly complex services that include unnecessary features and add-ons. This can drive up the cost of the services without providing any additional value. Make sure you only pay for the services you need and use.
Inefficient Processes - If your IT outsourcing provider has inefficient processes or systems in place, it can lead to higher costs and longer project timelines. Look for providers who have streamlined processes and use the latest technologies to optimize efficiency.
Hidden Fees - Some IT outsourcing providers may charge hidden fees for things like support or maintenance services. Make sure you read the fine print and understand all fees associated with the services before signing any contracts.
By being aware of these common issues, you can be better equipped to identify if you are paying too much for IT outsourcing services. It's important to work with a provider that offers transparent pricing, efficient processes, and only charges for the services and features that you need.
How Geography Affects the Cost of Outsourcing IT Services
The more developed an economy is, or the closer it is to the US or Western Europe, the more valuable its IT specialists are. Specialists in the newest tech stacks tend to demand higher rates than those skilled at traditional technologies. Senior developers earn more than juniors. Here are some IT personnel rates in the primary outsourcing destinations (according to Accelerance report by 2022):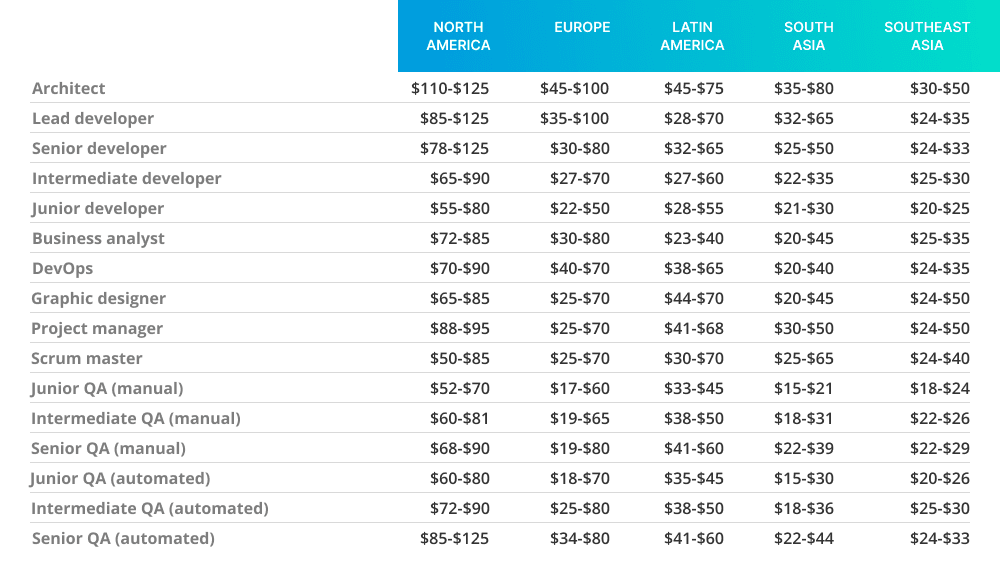 Latin America
Latin America is appealing due to being in the same time zones as the U.S. and Canada. Costa Rican IT specialists are particularly attractive in terms of outsourcing costs. Generally, they have a good command of written and spoken English. The $45-75 rates are slightly lower than in other countries. Moreover, because Puerto Rico follows U.S. laws, it's more suitable for American companies to outsource projects there.
North America
IT outsourcing rates in North America are significantly higher than in Asia or Europe. In fact, the average rate of software development in North America is $100 per hour, while the average rate in South Asia is just $30-40 per hour. These variations can be attributed to differences in the cost of living and wages between different regions.
South and Southeast Asia 
These countries offer the lowest rates. However, often the saving is achieved at a cost of subpar quality. Other disadvantages include cultural differences and time zones that can hinder communication with the outsourcing provider.
Central and East Europe 
Central and Eastern Europe countries offer higher quality as compared to Asian countries. With the programmers' good English skills and only a 1-3 hour time difference with Western Europe, communication is not a big issue. The 7-12 hour time difference with North America can be an advantage too: some of Onix's U.S.-based customers like to assign a task, go to sleep, and wake up to see the job done.
After you've picked a suitable destination for near- or offshore software development, research the local market of IT outsourcing services providers. Due to the rates varying within the country (e.g., capital vs. province), you may save even more.
Cooperation and Pricing Strategies
The cooperation and services pricing models utilized by offshore vendors also determine the IT outsourcing cost. The choice of a model mainly comes down to the client's business objectives. Take your time communicating with a potential outsourcing services provider to find out and negotiate the details.
Project Outsourcing
This popular approach implies the outsourcing provider's responsibility for software development from A to Z. That includes preparing a project specification, if needed, software UI/UX design, project management and development, quality assurance, etc.
A fixed price agreement is suitable for short-term projects with clear requirements that are unlikely to change. Landing pages and simple WordPress sites are good examples. The project's scope and deadlines are set in a contract. If it takes longer to complete, the extra work the developers have to do is free for the customer. However, you should remember that outsourcing providers add 20-30% to the project's estimated cost to cover that risk. If you wish to change the requirements after signing the contract, expect to pay additional charges for that work.
The time and materials model offers greater freedom. The client can modify the requirements, shift goals, or even pause the development at any point. That's because they pay for every hour the developers spend working on their project. This flexibility may result in a budget overrun. However, work in iterations based on business/product priorities makes planning the budget for releases/milestones easier.
Both hourly rates and the fixed cost of outsourcing a project will inevitably include the services of project managers, solution architects, business analysts, and probably other expenses.
The pros of IT outsourcing include accessing skilled labor at a lower cost, as well as increasing efficiency and flexibility within your own company. The cons of IT outsourcing can include communication and cultural difficulties. When deciding whether or not to outsource IT functions, companies must weigh the pros and cons carefully to determine what is best for their specific needs.
Dedicated Team
The dedicated team model works well for long-term cooperation and projects that require a substantial amount of work, especially where the requirements change frequently. The outsourcing provider supplies all the staff required to complete a project. All of them will work on that project full time under one roof. The customer may communicate with the team members directly, but usually, the PM is the only contact person they need.
The customer usually gets a list of rates for all involved staff and is billed on a monthly basis. Good communication is crucial for cost-efficiency. If the developers can't code because they are waiting for client feedback, the client will end up paying for their 'idle time.'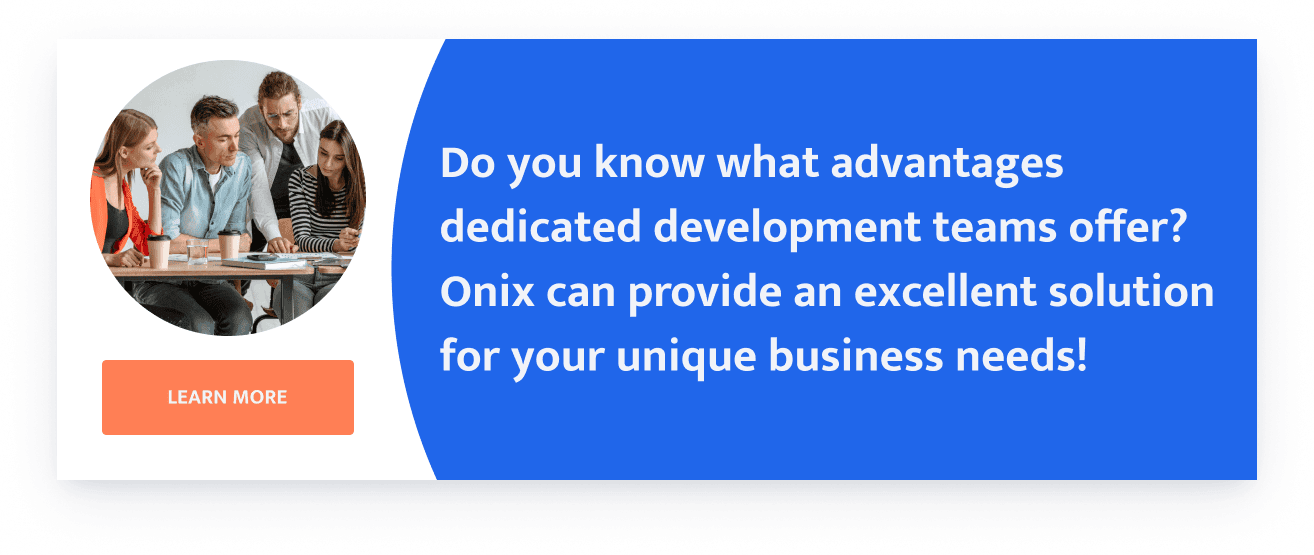 There are both pros and cons to using a dedicated team for your IT outsourcing needs. One of the biggest pros is that you can get a team of highly skilled workers who are experts in their field. This can save you a lot of time and money in the long run, as you won't have to train them yourself or pay for their mistakes. 
Another big pro is that you can have a team that works exclusively for you and your company. This can give you a sense of security, as you know that they are always working on your projects and won't be distracted by other clients. However, there are also some cons to using a dedicated team. It doesn't fit short-term projects and can be expensive for them.
When you work with Onix, you get a dedicated team of professionals who are committed to your success. We provide comprehensive IT outsourcing services that can help your business reduce costs, improve efficiency, and scale quickly. Our services include defining your expectations, forming a dedicated team of professionals, starting collaboration and onboarding process, beginning the development stage itself, and conducting maintenance works. 
Overall, there are both pros and cons to using a dedicated team for your IT outsourcing needs. You will need to weigh up the pros and cons carefully before deciding whether or not it is the right option for you.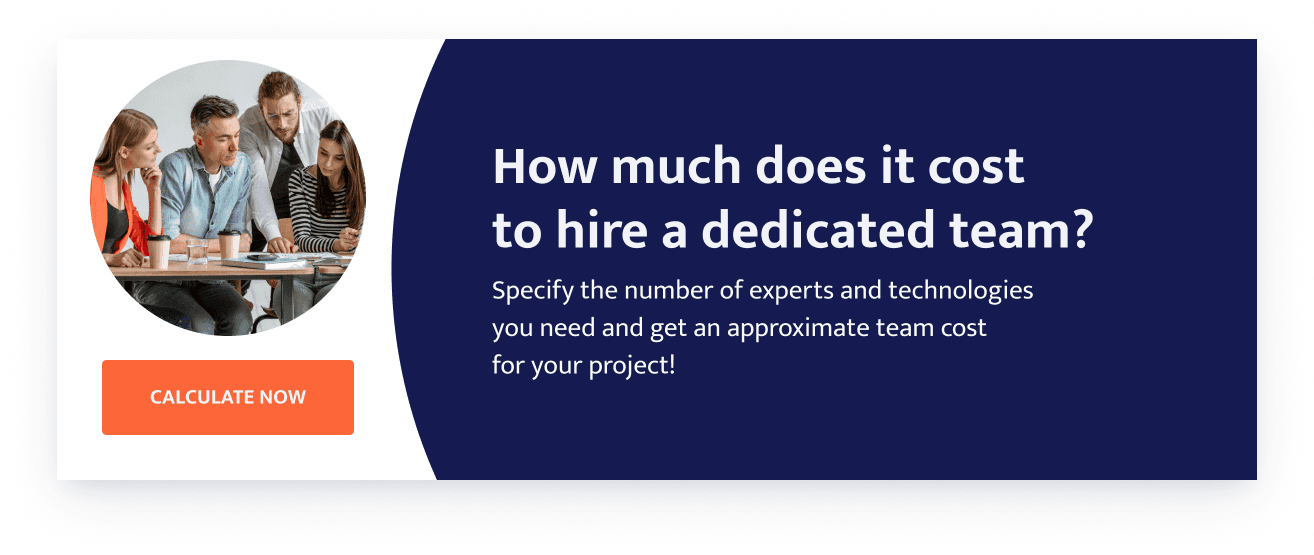 Extended Team
If you'd like to manage the development team on your own and don't mind it being geographically dispersed, consider this model. 
You can personally interview and select each of your extended team members. Say, a designer in Brazil, a junior developer in Ukraine, and an Indian software tester. Although employed by an offshore software development company, each of them will be working with your senior developer. Your tech lead, CTO, external PM or you personally will oversee them all.
You pay the fixed monthly fee for the services. (That fee helps them cover the payroll, taxes, office space, the developers' workstations, and support staff.) Since you pay for the employees' time, you're free to change the requirements. Because you know the rates and the vendor's fee is fixed, it's easy to plan your spending. 
Extended teams can be a great way to get extra help on a project, but there are also some potential downsides to consider. Let's take a look at some of the pros and cons of working with an extended team.
PROS
- More manpower to get the job done
- More skills and perspectives to contribute to the project
- Can be more cost-effective than hiring full-time staff
CONS
- Requires good communication and coordination to avoid confusion
- Can be challenging to build team cohesion when members are not in the same location
- Can be difficult to manage expectations if team members are not all on the same page
The cost of outsourcing IT services and software development is not solely of fixed fees or hourly rates. 
Managed IT Services Pricing
A managed service provider (MSP) takes care of businesses' services on a regular basis. In the case of IT outsourcing services, MSP's network operations center (NOC) remotely monitors and maintains the client's IT environment network. Its technicians not only receive alerts and promptly fix occurring issues. NOC's services may include:
Remote monitoring and management of hardware and infrastructure.
Monitoring, penetration testing, threat hunting, or incident response.
Configuration, monitoring, and management of cloud services. These can be rendered in cooperation with or outside of managed cloud services.
Communications support, including IP telephony services.
The value of managed IT services correlates with the quantity (e.g., the number of users) and quality (e.g., of the monitoring and expertise the MSP can deliver). The clients typically pay all-in fixed fees, such as a certain amount per user per month. 
In return, the MSP ensures consistent results promised in the scope of work and the service level agreement. The prices may be scalable, depending on the size of the company, the makeup of the client's IT infrastructure, or seasonal changes.
If you are looking to contract an offshore MSP, you're likely to encounter the same IT support pricing models which are common in your country. For example, you can pick services a la carte to address specific needs, e.g., managed backup, patch management, disaster recovery, and so on. Basic monitoring-only is typically cheap. However, all work identified through monitoring will be an extra charge. 
Per-device pricing model means that MSP charges per device type, e.g., server. A tiered pricing model offers several tiers of IT support. The prices increase from tier to tier to account for new services and more comprehensive support. Choose that IT services pricing model which best fits your business objectives.
The price of IT services everywhere correlates with a service provider's operational maturity level. A provider advertising a lower fee is likely offering low-level services.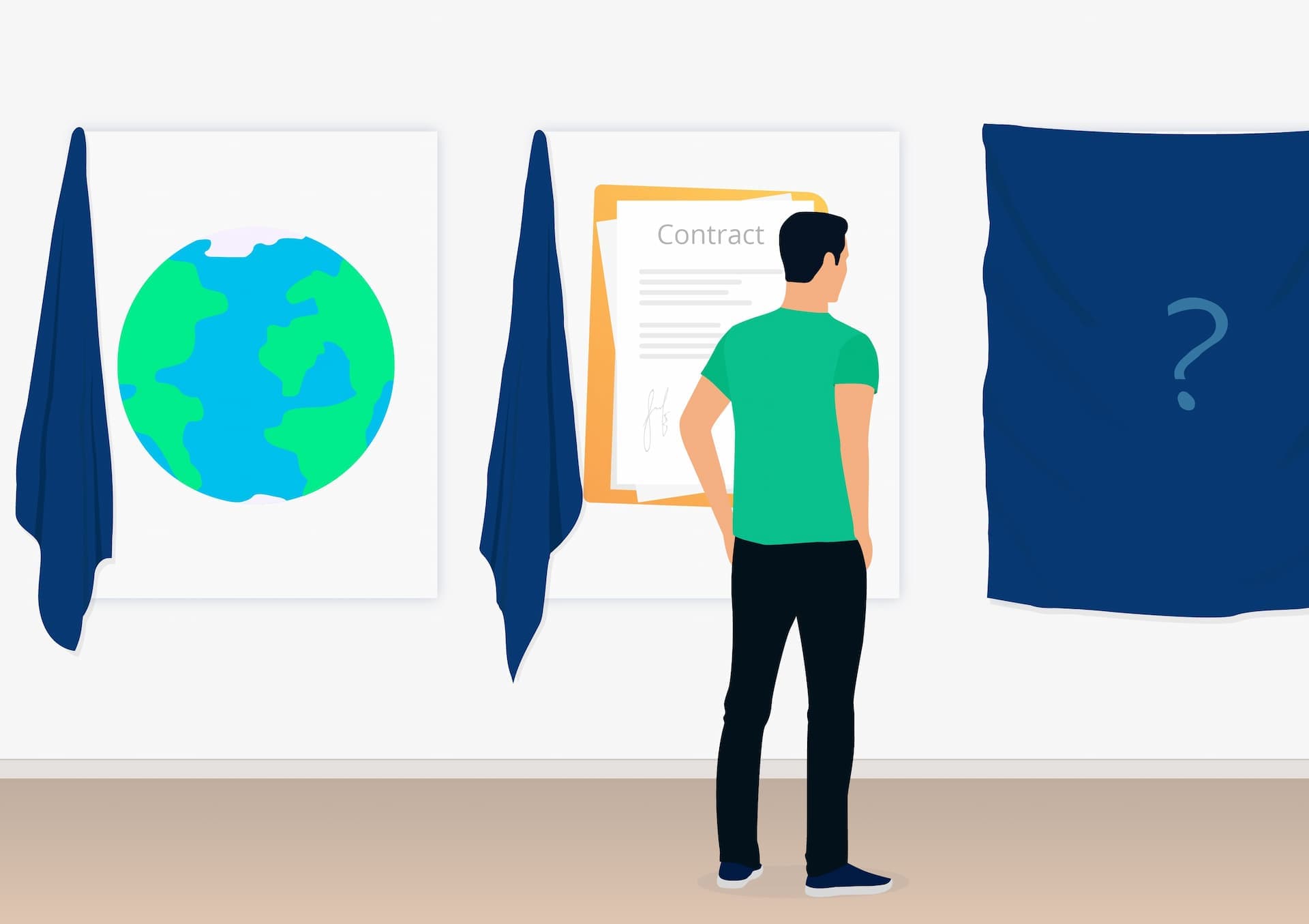 Extra Factors and Hidden Costs of Outsourcing
When you outsource your IT, it's important to have a clear understanding of the service levels that you can expect from your provider. Otherwise, you may find yourself paying for services that don't meet your expectations. Be sure to review your Service Level Agreements (SLAs) carefully and make sure that they are realistic and achievable.
The cost of outsourcing is not limited to the project development cost or a monthly fee for managed IT services. Before an outsourcing relationship is established, the client incurs some expenses associated with the search and selection of the outsourcing provider. 
For those who search on freelancer platforms, they include subscription fees, wages for a virtual assistant to evaluate bids, and funding the account. Larger projects face the need to review and assess the request for proposals, write and negotiate the contract, monitor and evaluate the contractor's performance, deal with disputes, process payments to the contractor, etc.
Marketing support, legal support, and engineering support are some of the typical hidden costs that can be found in an outsourcing arrangement. The vendor must be clear about what is included and what to expect. Double-check the tax lines as well.
There may be unexpected costs too. Assess at least the potential need to travel and public holidays and minimum annual leave in the country you are considering. These and other country-specific factors may add as much as 30% on top of the planned IT outsourcing price.
Outsourcing your IT can make it difficult to be flexible and responsive to changes in your business. If you need to scale up or down quickly, you may find yourself stuck with an inflexible IT provider. Be sure to choose a provider that is able to scale with you, so that you're not left paying for unnecessary services.
How Outsourcing Can Reduce Development Cost
One of the most significant advantages of outsourcing IT services is cost savings. When done correctly, outsourcing can help reduce development costs while still maintaining or even improving quality. 
According to a recent study by Gartner, organizations that outsourced their IT services saved an average of 15% on their overall IT budgets. In addition, 70% of those surveyed reported cost reductions in specific areas such as hardware, software, and staffing.
Not only can outsourcing save you money, but it can also improve the quality of your IT services. In fact, 74% of respondents in the Gartner study said that they experienced improved service quality after outsourcing their IT. There are several ways that outsourcing can help reduce development costs:
First, by working with an experienced and reputable outsourcing partner, companies can avoid many of the mistakes that can lead to cost overruns. An experienced partner will have a good understanding of what it takes to deliver a project successfully and will be able to provide advice and guidance to avoid potential pitfalls.
Second, by leveraging the economies of scale that come with working with an outsourced partner, companies can often get a better price for their IT services. The larger team size and increased buying power of an outsourcing partner can lead to cost savings that are passed on to the client.
Third, by outsourcing IT services, companies can free up internal resources to focus on other core competencies. This can lead to increased efficiency and cost savings as internal resources are used more effectively.
Outsourcing IT services can be a great way to reduce development costs while still maintaining or even improving quality. By working with an experienced and reputable partner, leveraging economies of scale, and freeing up internal resources, companies can realize significant cost savings.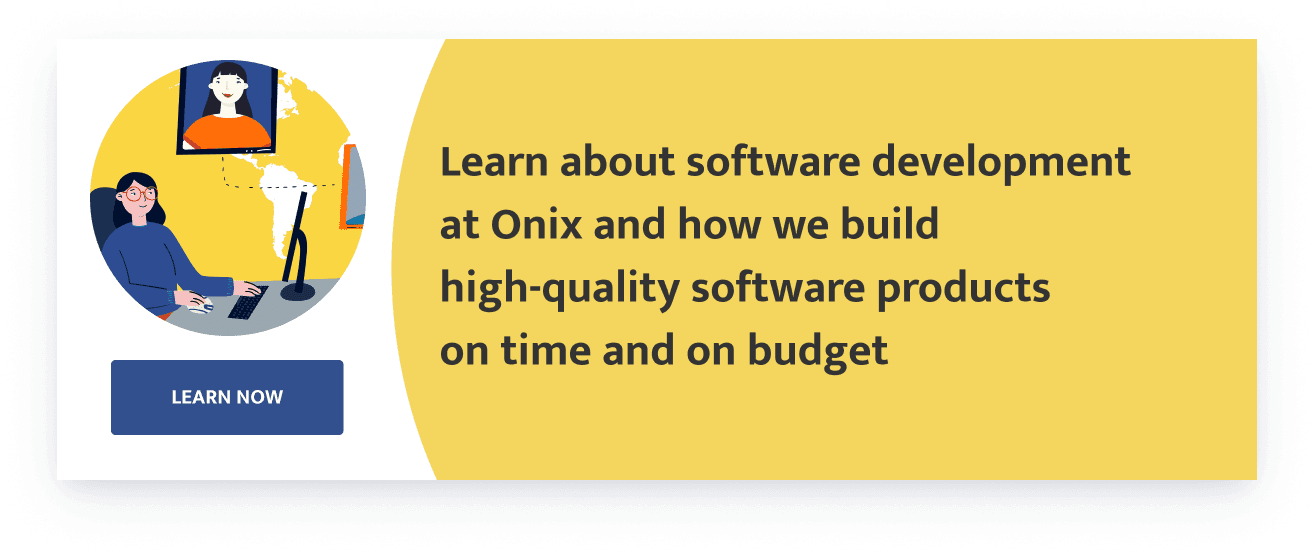 What to Consider When Choosing an Outsourcing Team
Choosing an outsourcing team can be a daunting task. There are many factors to consider, from the cost of IT outsourcing services to quality of work. Here are a few things to keep in mind when selecting an outsourcing partner:
Onix-Systems Experience
Onix-Systems is a leading provider of IT outsourcing services. The company has a wealth of experience in the field and offers a number of advantages that make it an attractive choice for businesses looking to outsource their IT needs.
We have a big team of highly skilled and experienced IT professionals that can provide a wide range of services to businesses. The company has a proven track record in delivering quality services and has a reputation for being able to meet the needs of our clients. 
We assist our clients with: VR/AR Development, Web and Mobile Development, UI/UX Design, Building a Dedicated Team, Discovery Phase, MVP Development, UX Audit, and Lean Inception. Concerning the industries we worked in, the main are EdTech, Hospitality and Leisure, Healthcare, FinTech, Sports and Fitness, SaaS, and E-commerce. 
Our portfolio includes various projects of different complexity, size, and challenges presented to our team. It might also be useful to look at our Clutch portfolio with testimonials from clients and solutions we've made for particular projects. 
Wrapping Up
Software development outsourcing is a great way to engage professionals. Hiring external developers in low-living-cost countries results in dramatically reduced costs. Companies also save money thanks to flexible IT services pricing. 
If you aim for high quality, though, more factors should be considered. Focusing exclusively on bargain prices, you might end up with a product or service that isn't worth the lower price.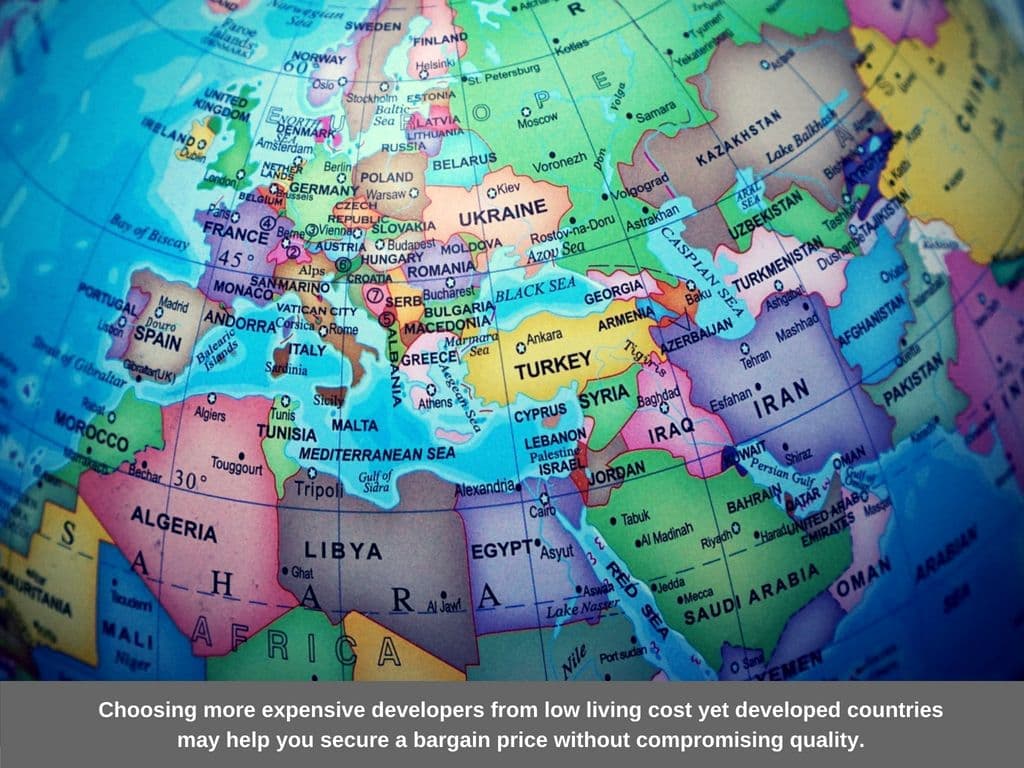 Outsourcing relationships and services pricing models also influence the cost of an IT service provider. Fixed pricing models help avoid cost overruns, while a 'time and materials' approach promotes flexibility and transparency. 
It's important to understand which model meets your business needs best. You shouldn't discount travel expenses and hidden costs of outsourcing either.
Be it in Indiana or India, a service provider must deliver the best possible service for the money. This is a universal truth. Whether it's a mobile application or web development, logo design or user experience, plus a million other things - you generally get what you pay for. 
Thus, if you still have any questions about IT outsourcing costs, we're here to help and consult you on this topic in detail. Just drop us a line and we'll contact you within one business day.
FAQ
1. What are the primary factors that impact the cost of IT outsourcing?
There are several key factors that can affect the costs of IT outsourcing, including the scope and complexity of the project, the size of the company, the number and location of employees, and the specific needs of the business.
2. How can I get the best price-quality ratio when outsourcing IT services?
To get the best price-quality ratio, it's crucial to consider every component of the cost of outsourcing IT services. Make sure to compare quotes from multiple vendors and take into account all cost factors, such as project complexity, company size, and specific business needs.
3. How much does it cost to outsource IT services?
The cost of outsourcing IT services can vary depending on the scope and complexity of the project, the size of the company, the number and location of employees, and the specific needs of the business. However, you can expect to pay anywhere from $50 to $100 per hour for basic IT outsourcing services.
4. What are the benefits of outsourcing IT services?
Outsourcing IT services can save your business time and money. When you outsource, you can focus on your core business functions and leave the IT work to experts. This can free up valuable resources so you can devote more time and energy to your core competencies. Additionally, outsourcing IT services can help you improve efficiency and quality while reducing costs.
5. Are there any risks associated with outsourcing IT services?
There are always risks associated with outsourcing, as there are with any business decision. When outsourcing IT services, you need to be sure that you partner with a reputable and reliable vendor. Make sure to thoroughly vet any potential vendors before entering into a contract. Additionally, be clear about your expectations and requirements from the outset to avoid any misunderstandings down the road.
6. How do I choose the right IT outsourcing vendor?
There are a few key factors to consider when choosing an IT outsourcing vendor, such as cost, quality, experience, and reputation. Make sure to get quotes from multiple vendors and compare their offerings. It's also important to read online reviews and check references before making your final decision.
7. What are some common IT outsourcing services?
Some common IT outsourcing services include help desk support, network administration, data backup and recovery, and software development. When considering outsourcing IT services, it's important to first assess your needs and then find a vendor that specializes in those areas.