A few years ago when virtual reality was becoming increasingly affordable, ideas about using it in education began to emerge. Technological solutions like Google Cardboard may not be perfect, but still more engaging than textbook pictures. Oculus VR is moving in that direction as well.
For example, in August 2018, the company launched Oculus Education pilot programs for Taiwan, Japan, and Seattle. They work with local organizations to provide VR headsets so that educators and students can explore ways to use them in educational settings and see how beneficial that is. Taiwan decided to use VR headsets in libraries and museums, Japan will explore the possibilities of remote education, and Seattle Public Schools are developing a VR creation course. Previously, Oculus had teamed up with California State Library and research institutions of MIT and Harvard in attempts to 'better understand VR's potential impact on learning outcomes'. They see the potential and are ready to continue.
Others may be slower at seeing the benefits of virtual reality in education. Many people are used to the old ways and are skeptical when it comes to something new and high-tech. This article will provide, what we hope are, some convincing examples of delivering educational content in new exciting ways through the power of VR.
Read also: Guide on VR Training Simulation Development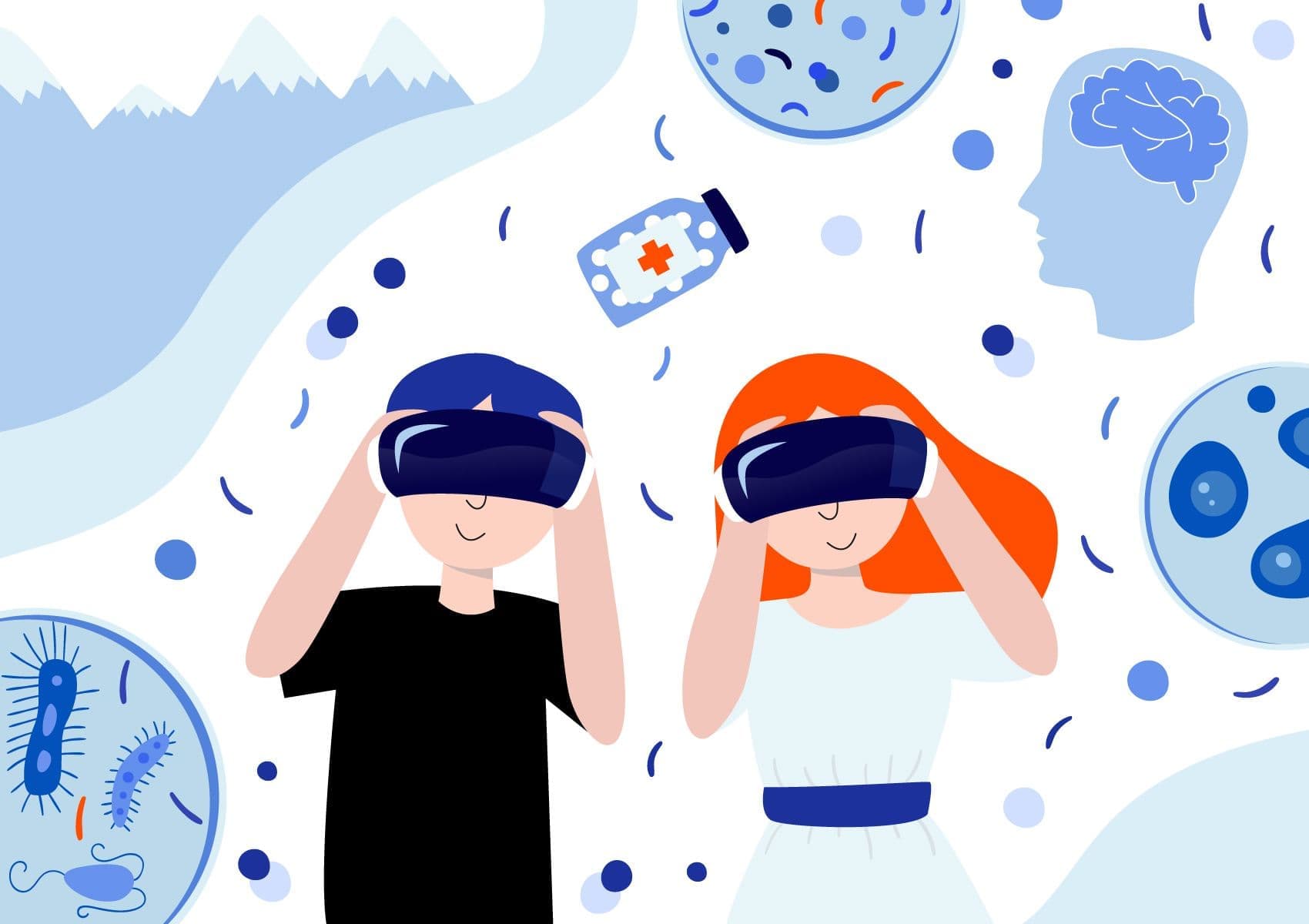 A Few Ways to Use Virtual Reality in Education
Before we talk about the benefits of virtual reality in education, let's look at the uses. One way to leverage the capabilities of virtual reality in education is to simulate things that are hard, impossible, or dangerous to do in real life. Because of highly accurate virtual models, VR provides the opportunity to educate and train high-quality specialists in the most complex fields, ranging from technical maintenance and to medicine.
For example, VR apps already significantly enhance the safety of medical studies. Human anatomy is a difficult subject, and in best-case scenarios, students may have the chance to practice surgeries once on a cadaver prior to performing actual surgery. With VR, surgical training improved by providing realistic simulations for many types of surgical procedures. Soon, doctors and students will be able to create models and test theories and scenarios that they cannot done in the 'classical way' using cadavers. 
The J and K Virtual Reality Learning Center at the Western University of Health Sciences has been using an innovative VR-based curriculum model since 2015. They use Oculus Rift to 'shrink' students learning human anatomy to microscopic size, allowing the students to "roller-coaster" through the human body with a simultaneous tour guide narration. 
Another possibility involves field trips to places difficult to visit in the real world due to logistical and safety concerns. For example, Google Expeditions offers tours created by leading institutions across the globe. Students can now easily visit the Louvre or Mount Everest or explore tornadoes or beehives from the ease and relative safety of the classroom. The Expeditions VR app also allows users to create their own virtual field trips. Titans of Space claims to be better than a trip to the planetarium. It's a virtual Solar System tour with highly accurate visuals with loads of facts narrated by a guide. Somewhat similar is the Discovery VR app which allows users to dip into time, history and space via immersive 360-degree videos, 'from shark-infested shipwrecks to free boarding the curviest street'. The same goes for time travel back to significant historical events such as Washington's Inaugural, Pearl Harbor, Dunkirk, or the Viking Age. Discover our expertise in LMS system development
Read More: AR app development cost
Virtual reality education apps have the potential to impact many professions. It also has its VR benefits for education. Students may use VR simulations for a better understanding of what careers are interesting for them. Afterward, during vocational training, virtual and augmented reality will help them too. Platforms like Viar360 can provide future mechanics with a clear interactive visual of a car engine from all the angles while sitting in the classroom.
Read also: What VR Platforms are Best for Game Development?
Art, design, and architecture can be more easily learned with the help of virtual reality. Students can build and design their own constructs or recreate historic sites. Instead of visiting museums or looking at pictures of famous sculptures, art students can observe these artworks in great detail by manipulating and moving them around through VR apps. 
VR can be used for educating and helping students with special needs. VR apps can create social situations where students can practice daily routine skills in a safe environment. For example, this method eliminates many risks of real-world situations for students with autism spectrum disorder. Examples of these include grocery stores, public transport, or getting a haircut. Such VR scenarios can provide these students with similar real-world situations and lower the stress it may cause in real life. 
 Read Also: AR/VR in eLearning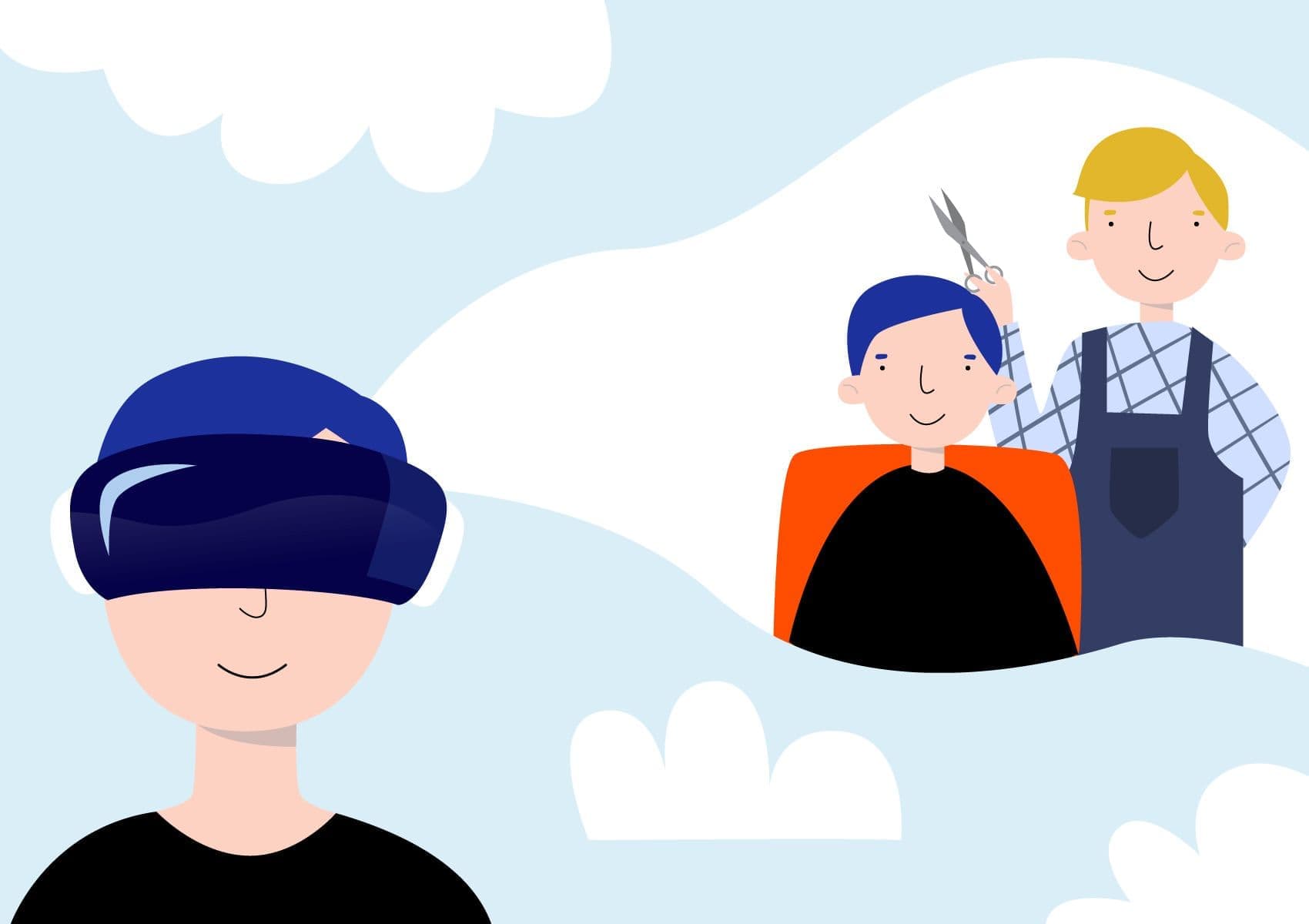 In 2016, the University of Westminster created the VR game named REVRLaw where students can explore real-life scenarios to learn about criminal law. It is primarily based on searching clues and deciding whether they deal with murder or not. 
Construction VR/MR developed for all VR/MR platforms (Valve Index, Windows Mixed Reality, HTC Vive and Oculus Rift) by the Onix team also has that game-like look and feel but can still  be used for explaining basic behavior and life safety fundamentals to construction workers. It has built-in check-lists, hints like 'Don't forget to put on your personal protective equipment,' and tasks like 'Use the elevator and go to the 30th floor'. 
Somewhat similar is the Laboratory VR Training Simulation, a demo project that Onix created for HTC Vive and Oculus Rift. The main idea of this project is to introduce students to laboratory and lab work. This demo also contains hints and tasks. This way, users can learn basic operating procedures. Although it feels like a game, it creates a memorable experience that can be applied to a real-world lab environment afterwards.
Another example is the AHTS VR Game, also made by Onix, which provides a life-like immersive experience with realistic weather and sea vessel physics. The app recreates the movement of a 3,000-ton ship maneuvering in the open ocean. Although it has UFOs that you can shoot with a water gun, the game is realistic enough to learn some basics of marine navigation. Users can to steer the ship to the oil rig, put out fires, avoid traffic, and many more 'typical onboard activities' gaining experience while playing. The game was developed for HTC Vive.
What Are the Benefits of VR for Learning and Teaching?
Smart boards are replacing chalkboards, tablets are pushing aside notebooks and pencils, and now it's the turn for VR education. With the possibility to bring students to other worlds and provide a higher level of understanding, virtual reality in the classroom can provide endless advantages of VR in education, such as:
Direct involvement in the learning process instead of traditional memorization creates a better sense of place and purpose. With this level of engagement, it is possible for students to experience a place or a subject without distractions. And it's always more satisfying to learn by practicing than by cramming or watching educational movies.

Distance learning and language barriers become less of a problem. Virtual reality can provide built-in translations making education more accessible.

Virtual reality in the classroom can help create 'whole science lab' experiences, allowing a better understanding of complicated concepts. Studying can be more fun AND more efficient. Students experience ideas without the risks often associated with actual real-world practice. They can be ready when they face something similar in the real world.

Empowering both the students and the teachers. Student data from VR devices can be funneled to a teacher to better understand their progress.

Memorable experiences are key to more effective learning. Visceral and emotional reactions are an important base for forming memories. 

Creativity boost. Virtual reality is effective not only for consumption but also for creation. It 'teleports' students to an alternative universe where they can explore the world anew. 
And the list of benefits of VR in education does not end there. Although VR is widely considered an extension of the gaming experience, it has enormous potential for education. Students can travel, design and create, dissect a frog or a human, assemble and disassemble car engines, and so much more in a safe virtual space. 
With VR tech becoming more accessible, it will eventually become more accepted, and more VR apps will be developed. It will take some time for the academic community to embrace VR, but eventually they will catch up. In the meantime, the pioneers of VR education will pave the way. 
Read also: How to Create an E-Learning Website
If your mind is buzzing with ideas for boosting the education process by adding virtual and augmented reality to the classroom, share them with Onix team! Together, we will help bring your ideas to life.